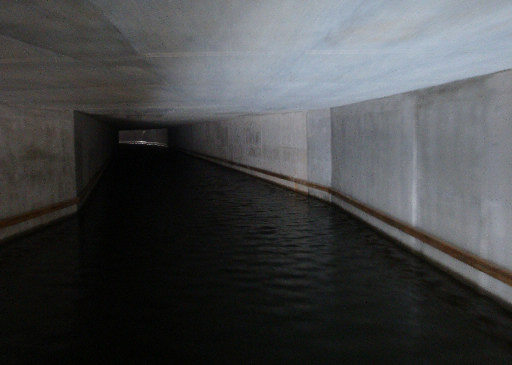 The new tunnel under St Nicholas Place.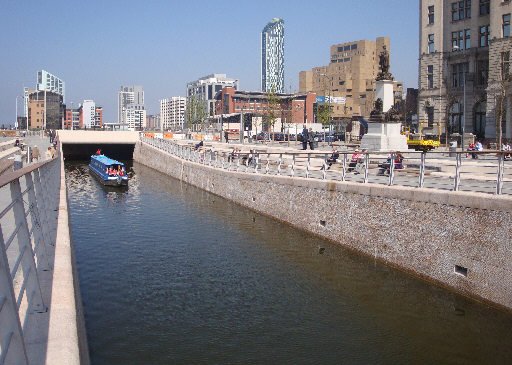 Emerging from the tunnel into the first section of open channel across the Pier Head, in front of the Liver Building.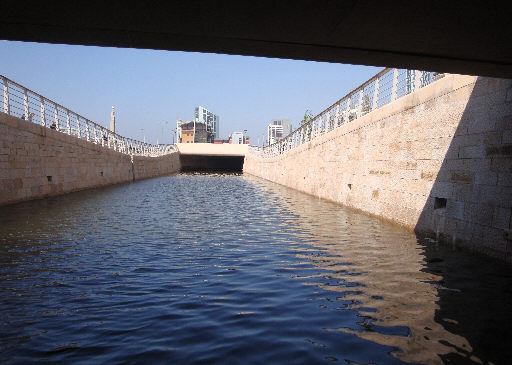 Looking back as the channel enters a second tunnel, this one in front of the Cunard Building.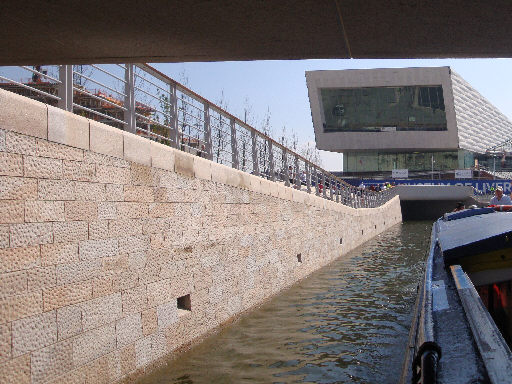 Coming out of the second tunnel, the unusual shape of the new Museum of Liverpool dominates the view ahead.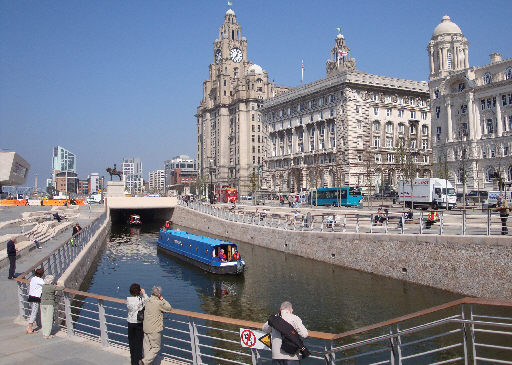 The second open channel at the Pier Head in front of the Port of Liverpool Building.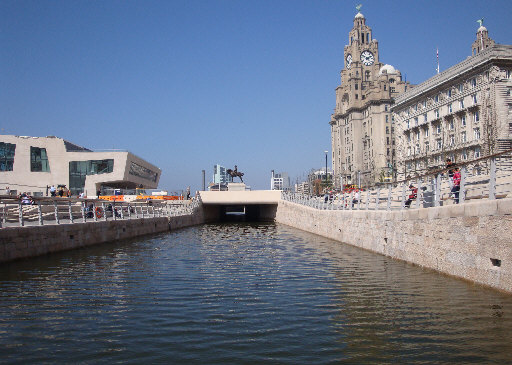 The view from the water, looking back northwards at the Pier Head. The statue of Edward VII, mounted on his horse, stands above the second tunnel.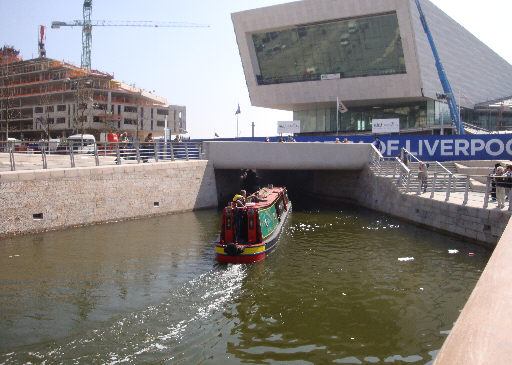 The Canal Link now goes into a third tunnel, below the corner of the new Museum of Liverpool at Mann Island.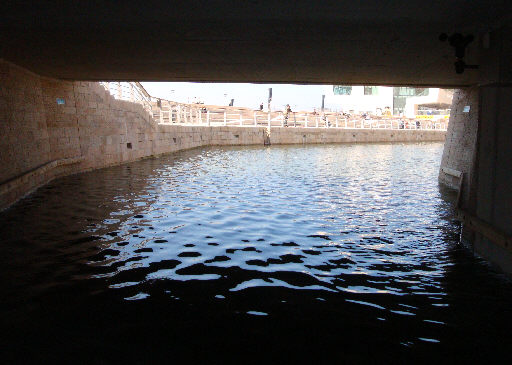 In the Mann Island Tunnel, looking back towards the Pier Head.