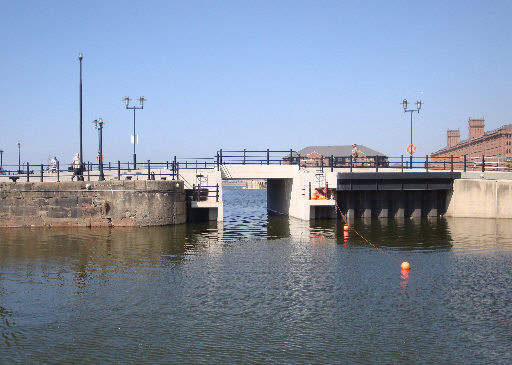 The new bridge linking Princes Half Tide Dock and Princes Dock.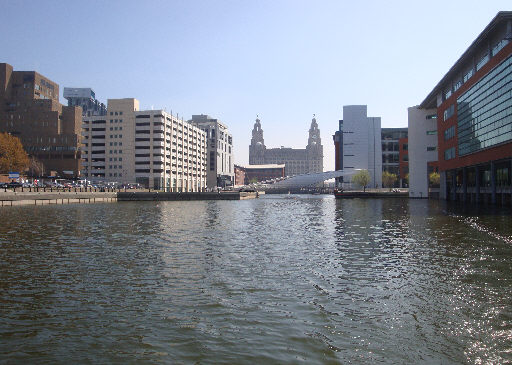 Princes Dock is flanked by modern office buildings.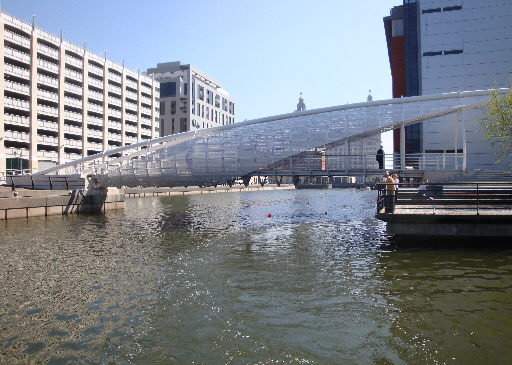 Princes Dock is crossed by this footbridge, which had to be raised by about one metre to provide enough headroom for boats to pass under.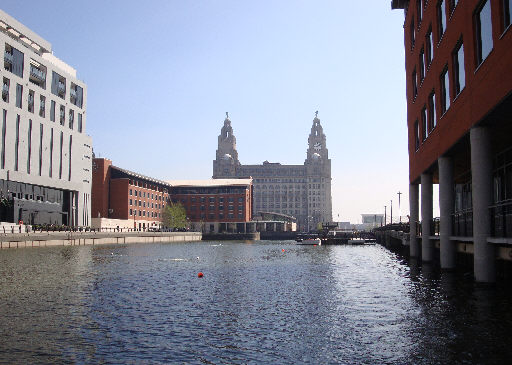 At the southern end of Princes Dock there is a new lock.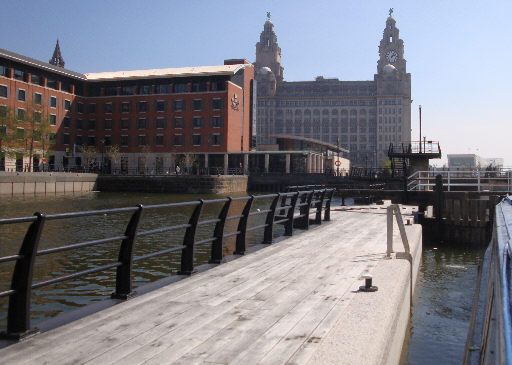 The lock in Princes Dock, overlooked by the Crowne Plaza Hotel, lowers boats to the level of a new tunnel running under St Nicholas Place to the Pier Head.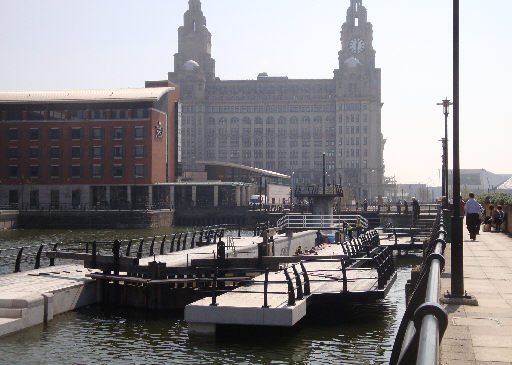 Boats move off from the lock in Princes Dock.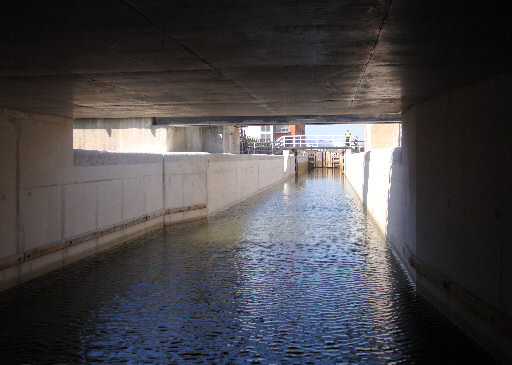 Looking back to Princes Dock Lock from the new tunnel under St Nicholas Place.