<! -- Page Content -->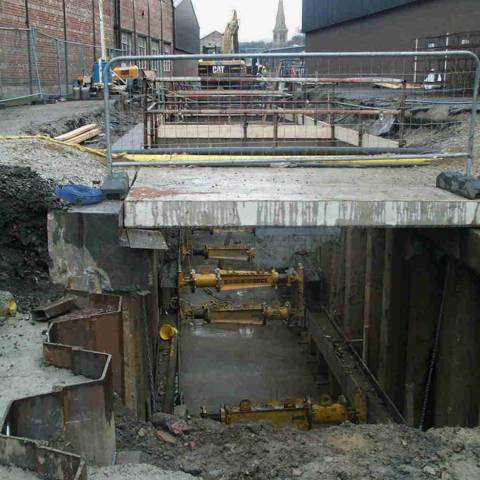 (Photo: Costain Ltd.)
The channel between the piles has been excavated in preparation for the construction of concrete walls and a concrete tunnel floor. Hundreds of concrete slabs, like the one seen in this picture, will form the roof of the tunnel.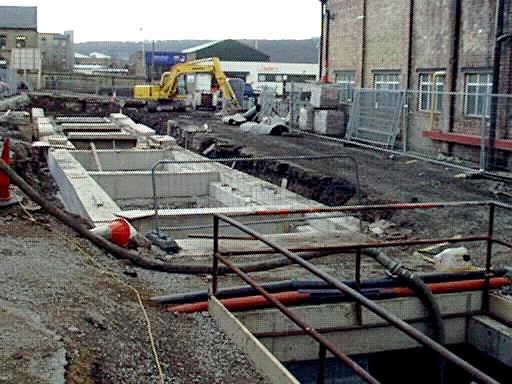 The tunnel construction is now approaching the site of the old Lock 3 at Chapel Hill. The tunnel will connect to the bridge under the main road, which survives intact.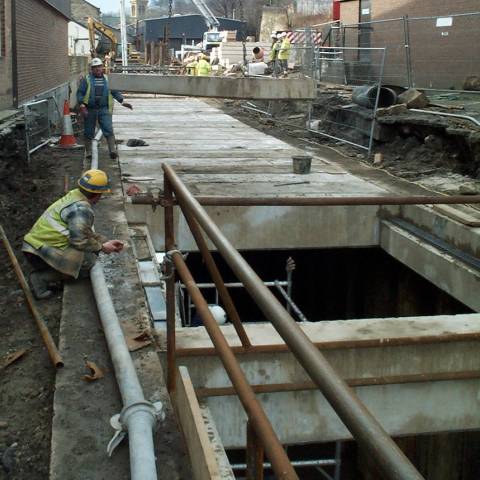 (Photo: Costain Ltd)
The concrete roof slabs have now been laid across the first section of tunnel.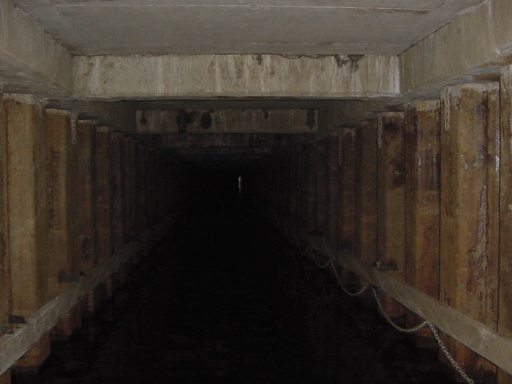 Looking along the completed section of tunnel. The concrete roof struts can be seen as well as the concrete slabs that were placed on them. Wooden fenders have been fitted along the sides of the tunnel.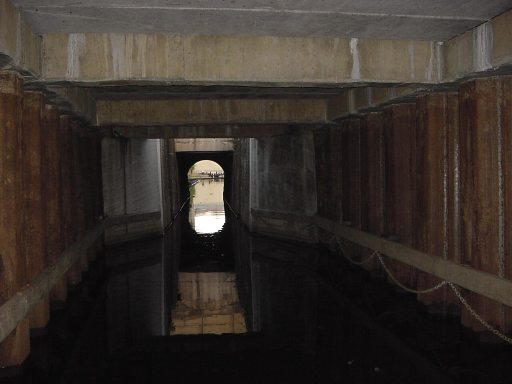 Approaching the eastern end, the tunnel narrows considerably as it enters the remains of the old lock 3E and the narrow bridge tunnel beyond.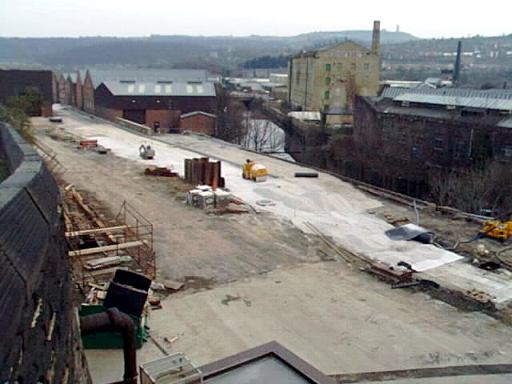 Looking down on the site from Manchester Road. The middle section of the tunnel has been completed and is being covered. Off to the right of the picture, the old grinding shed still has to be demolished to make way for the last section of tunnel. This cannot take place until a replacement building is constructed on the site on the left in the photograph. Work on this could not start until the adjacent section of tunnel was complete!

Next page: Sellers' Tunnel - page 4

My thanks to Costain Ltd for providing access to take some of these photographs.