<! -- Page Content -->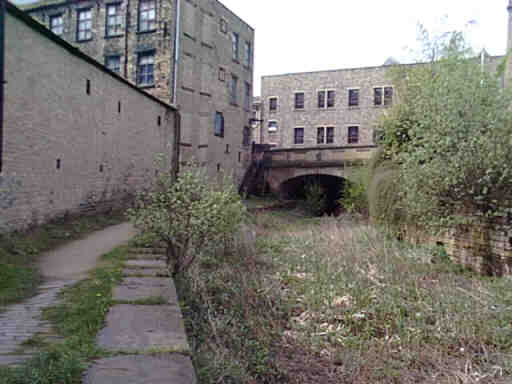 Looking west towards Queen Street Bridge before work started.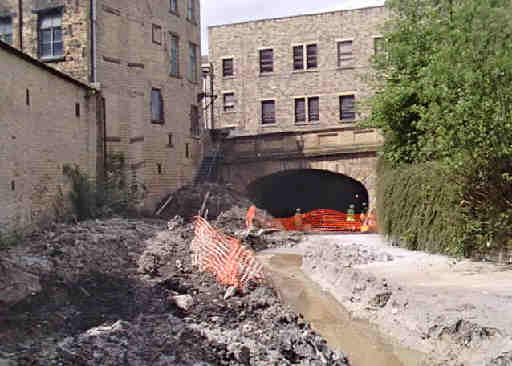 When work started, the canal was first filled in to allow access for pile driving machinery. The previous page shows pictures of the piles in the ground and the space between them being excavated.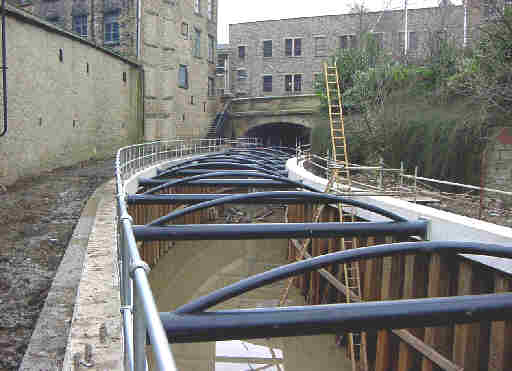 When the channel had been excavated to a depth of about 5 metres, a concrete base was laid. Concrete capping has been laid along the tops of the piles. The temporary hydraulic jacks which had been used to keep the piles rigid were replaced by steel stanchions.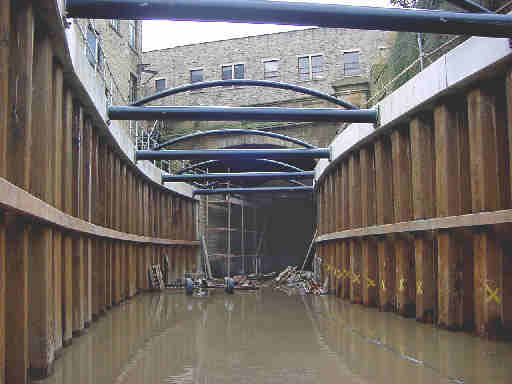 A view west along the channel to the bridge from water level. A steel mesh is to be fixed in place along the walls below the fenders. The recesses behind will be filled with stones and plants added.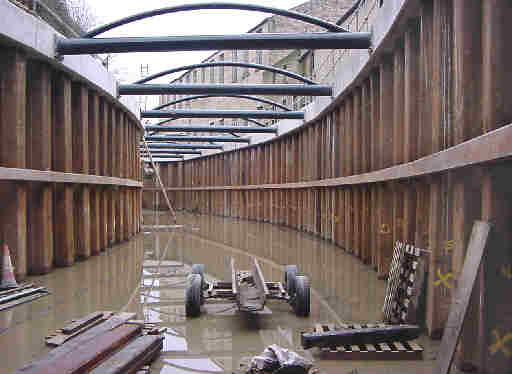 Looking east along the new channel.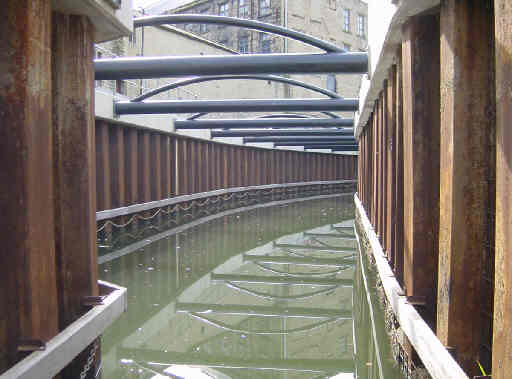 View from a boat looking west along the new channel from the original lock chamber.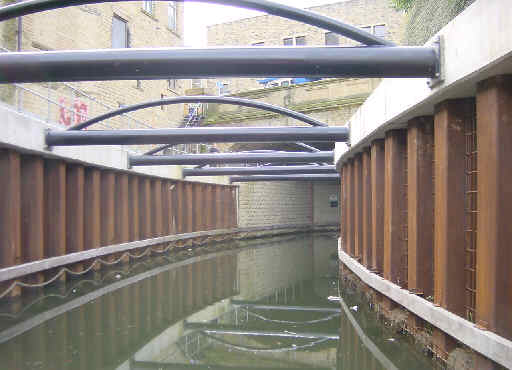 View from a boat approaching Queen Street South Bridge.

Next page: Queen Street South Bridge

My thanks to Costain Ltd for providing access to take some of these photographs.