<! -- Page Content -->


The following pages show a series of photographs of the canal, lock and bridge construction at Armentieres Square, Stalybridge.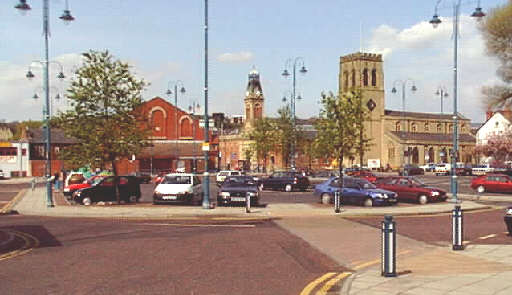 Summer 1999: Before the canal restoration work started, Armentieres Square was merely a car park. It was to be transformed to be a focal point of the town's redevelopment.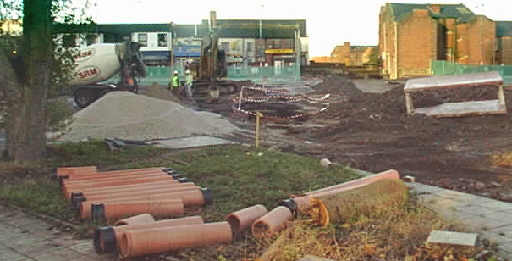 The surface of the square has been removed ready for excavations to begin.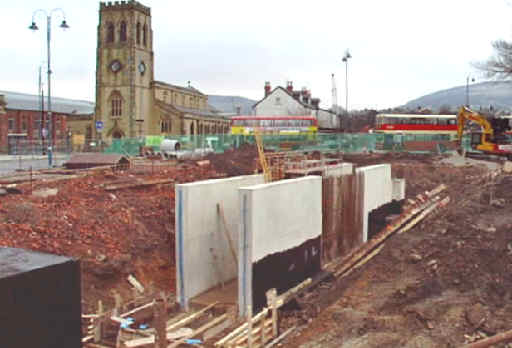 February 2000: The square has become a big hole, in which the new lock 6W and a box culvert bridge are being constructed. Pictures of the lock construction appear on the next page.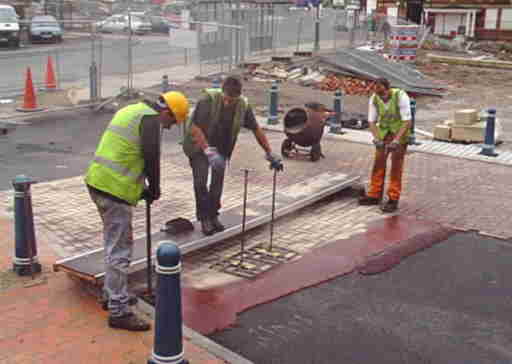 August 2000: The road surface is being finished with a process known as "Imprint" which gives a durable brick-effect finish.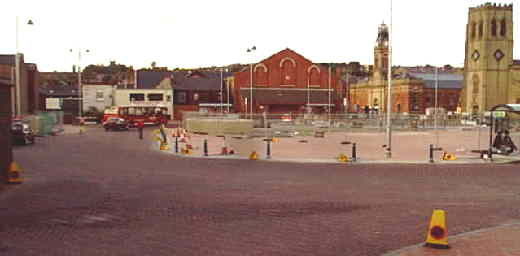 September 2000: A similar viewpoint to the top picture. The lock and new bridge are now complete. The surface in the square has been levelled and paved with bricks. The roadway is wider than before to allow buses to travel in both directions.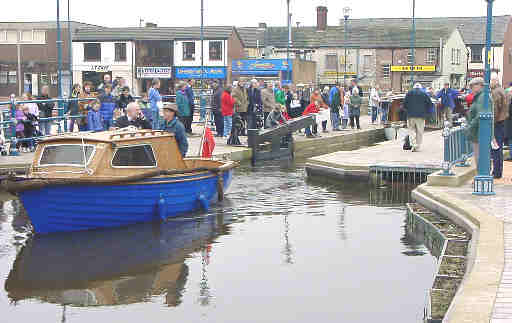 On April 9th 2001, crowds turned out to watch the first boats pass through the new lock in Armentieres Square. (above and below)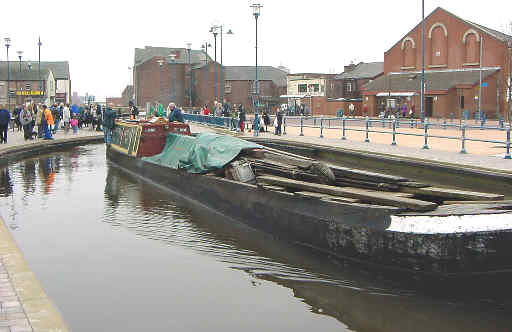 Next page: New Lock 6W in Armentieres Square