<! -- Page Content -->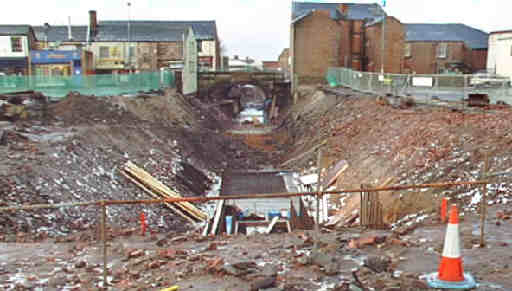 In December 1999, a large hole had been dug in Armentieres Square for the new site of Lock 6W. Melbourne Street bridge can be seen in the background.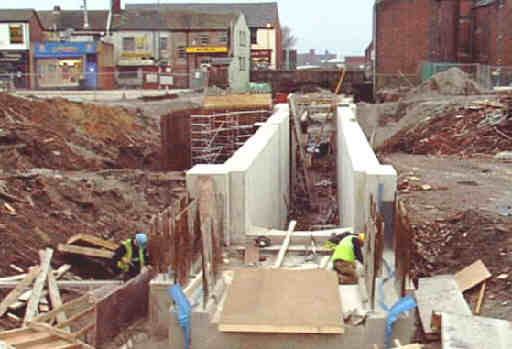 The complete concrete shell of the chamber of the new lock in March 2000. Construction of the lock head has begun in the foreground and to the left of the curving wall above a ramp down to the towpath beyond the lock. When the new bridge is completed at the far side of the square, Trinity Street (behind the camera) will be closed permanently, as the canal will run across at street level to the new lock in the middle of the square.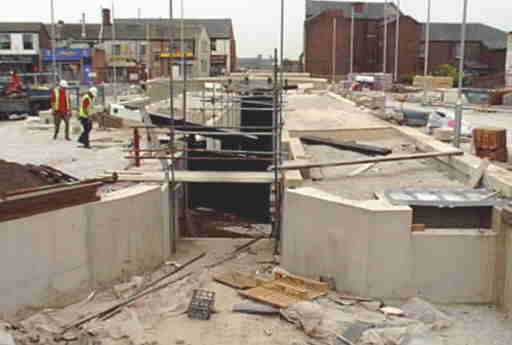 July 2000: The concrete structure of the lock head is complete. A section of concrete canal base has been laid in front of the lock entrance and wash walls have been built running from the lock head. The overflow bywash can be seen to the right. The ground to each side has been filled to the level of the top of the lock. The parapet of the bridge beyond is complete and has been clad with stone. Walls and railings are being built around the lock. The lock gates were fitted on July 26th. Click here for pictures.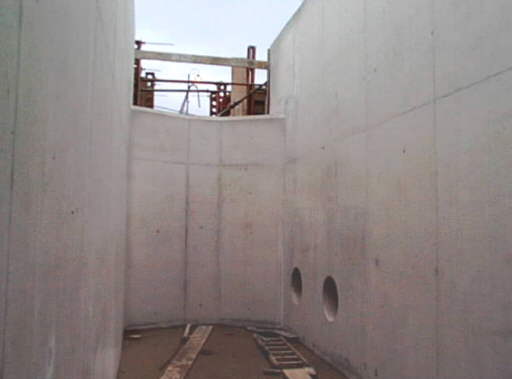 These pictures show the chamber of the new lock during construction. The head of the lock chamber, showing the height of the concrete cill. The round holes are the exits of the paddle sluices.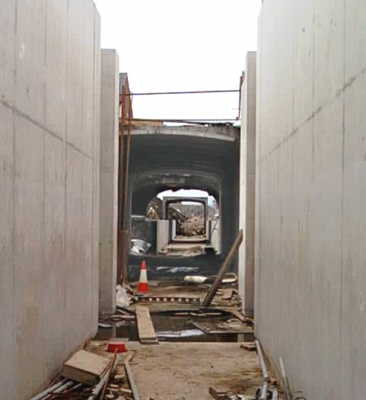 Looking out westwards from the chamber of Lock 6W, the canal will run through a straight, narrow channel under three bridges. The tail gate recesses can be seen.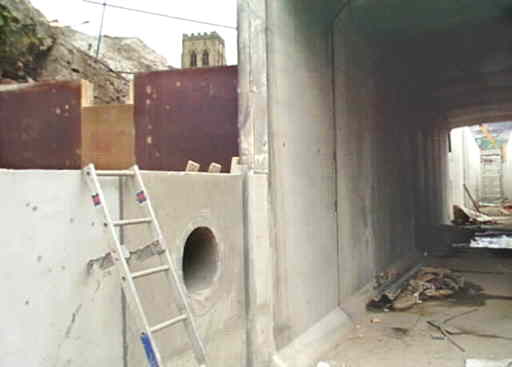 The by-wash allowing surplus water to flow past the lock emerges west of the Armentieres Square bridge. Just to the right of the by-wash exit hole is a vertical metal slot for stop planks.

Next page: New Lock in Armentieres Square - page 2

My thanks to Tameside Council for providing access to take some of these photographs.