This page shows photographs taken during the restoration of the new canal bridge at Wool Road, Dobcross. An embankment had been built across the canal so that a new road could be built to bypass the sharp bend across the old bridge.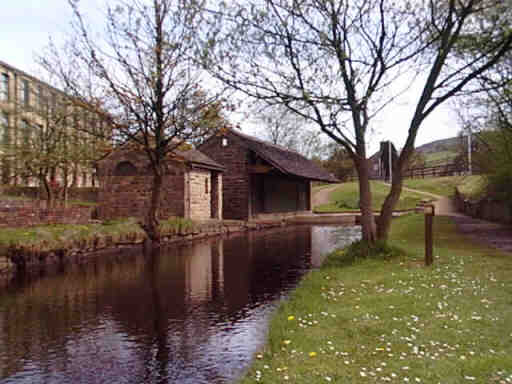 Looking past the Transhipment Warehouse towards the embankment carrying Wool Road before restoration started.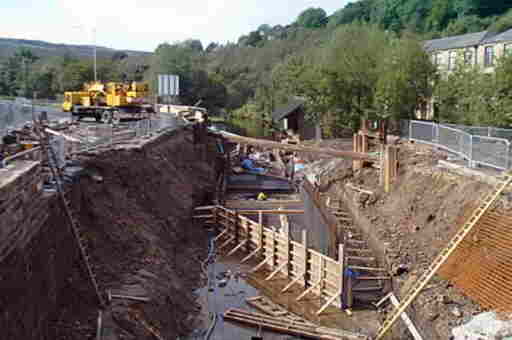 The embankment has been excavated down to the level of the canal bed. Wooden shuttering has been put in place to construct the concrete structure of the new bridge.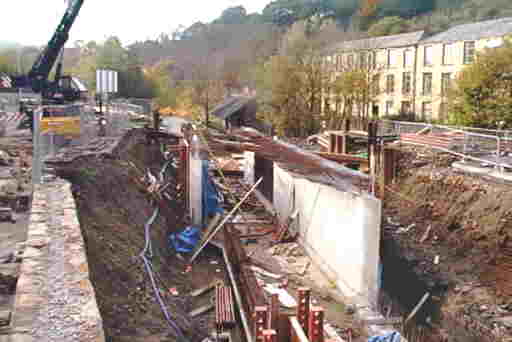 The concrete side walls of the bridge are in place. The bridge was constructed as a box-culvert with the space around and above being re-filled after construction.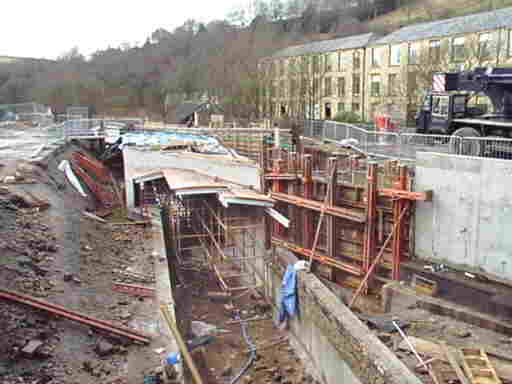 The roof of the box-culvert bridge is in place. The space alongside the walls has been filled and concrete retaining walls were being constructed to carry the roadway towards the bridge.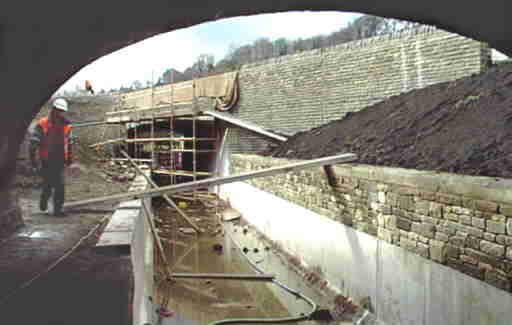 Looking south from below the old bridge, towards the new bridge. The concrete walls have been clad with stone.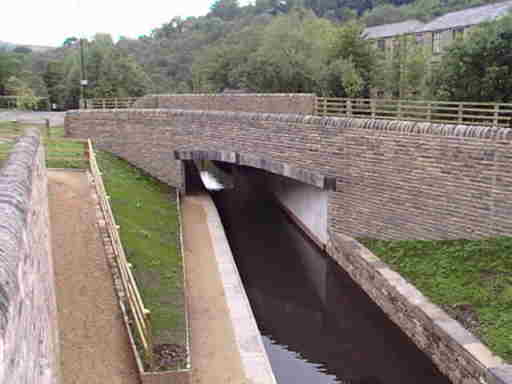 The completed bridge to carry the new line of Wool Road. A link path has being made from the towpath to road level.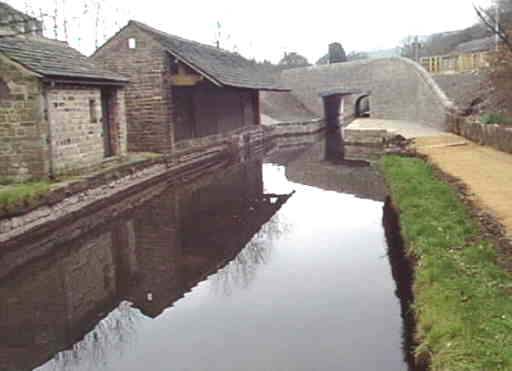 Looking past the Transhipment Warehouse towards the new bridge shortly after the work was completed.

Next page: Lock 24W, Wool Road, Dobcross

My thanks to DCT Civil Engineering for allowing access to take some of these photographs.