This page shows photographs taken during the restoration of Lock 24W, alongside Wool Road, Dobcross.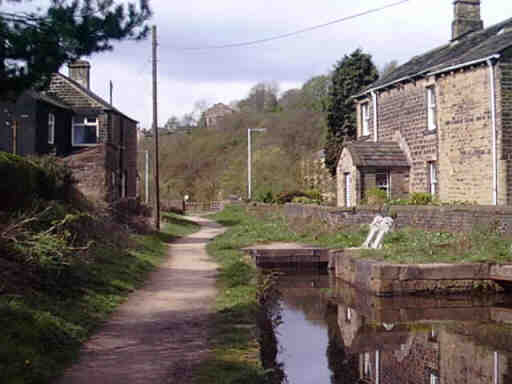 The site of the infilled Lock 24W, looking towards Wool Road, before restoration started.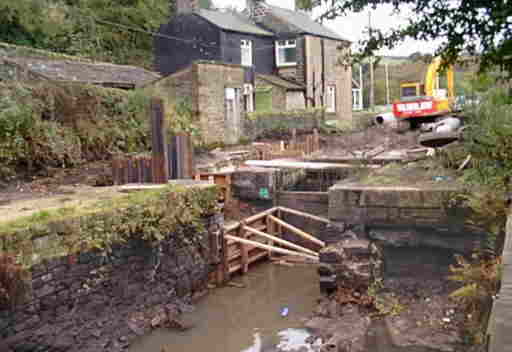 October: Lock 24w was built without a by-wash to carry surplus water. As part of the restoration of the lock, seen here from the north-east, a new by-wash is being constructed. The entry to this is seen to the left of the lock entrance in the picture above. A tunnelling machine will be used to bore beneath the roadway beyond the excavator.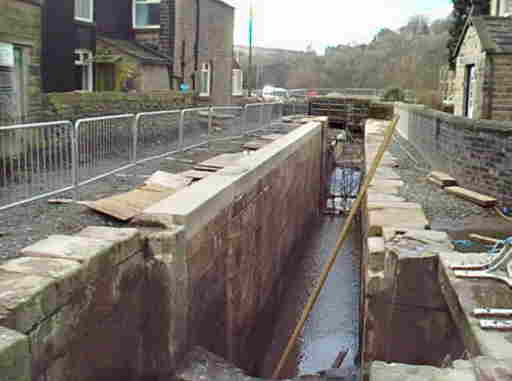 February 11th: looking west along Lock 24 showing the upper lock gate recesses and the re-construction of the lock sides. The rubble infill has been removed from the bridge beyond. A wall has been built along the side of the bridge, so access to the road from Lock 24 will be via the towpath under the bridge and a ramp further along.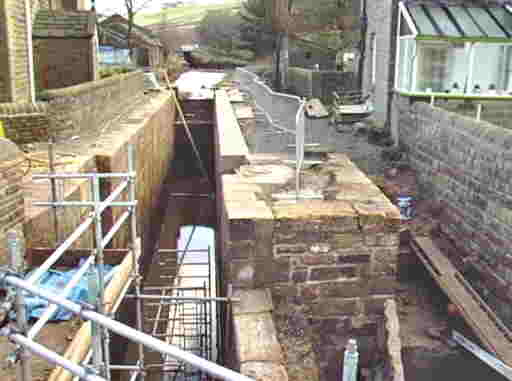 February 19th: looking east along Lock 24. To the right of the picture, the site of the steps can be seen, leading down to where the towpath ran under the bridge.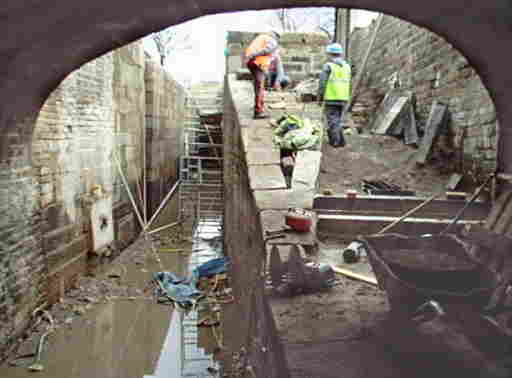 February 25th: Looking towards the chamber of Lock 24 from below the old bridge.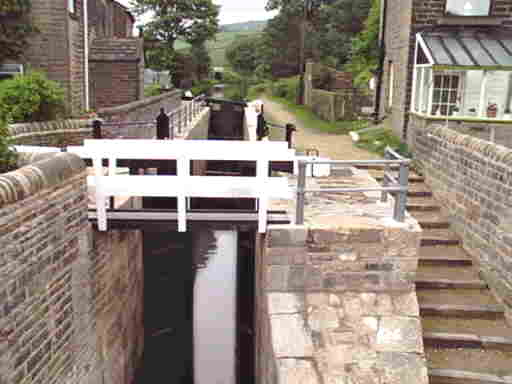 June 14th: The stepped ramp has been built, the lock side tidied up and at last, the gates have arrived.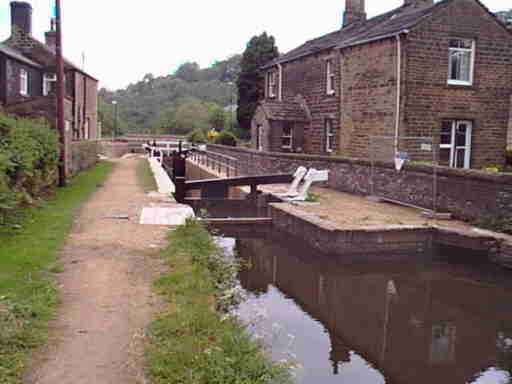 The view west to Lock 24W with its new gates from the tow path, with Wool Road bridge in the background. (June 14th)

Next page: Old Sag Aqueduct, Dobcross

My thanks to DCT Civil Engineering for allowing access to take some of these photographs.