This page shows photographs taken during the restoration of Lock 21 west, known as Wade Lock, which is alongside High Street Bridge in Uppermill.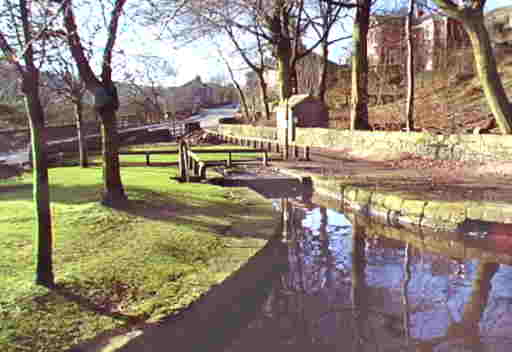 This was the view looking south along the line of Wade Lock towards Oldham Road, Uppermill in February. The lock had been filled in an grassed over.


March 2000: The lock is being excavated. The lower part contained the culvert pipe embedded in concrete, which had to be drilled out.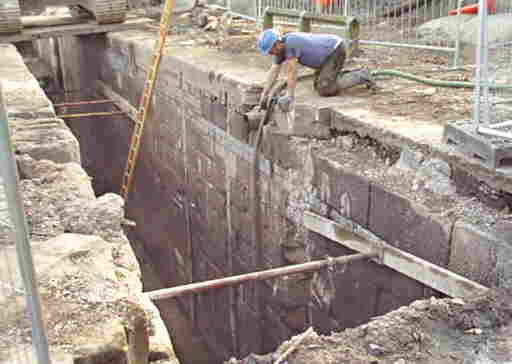 April 2000: This picture shows the rough condition of the chamber walls which were also bowing outwards.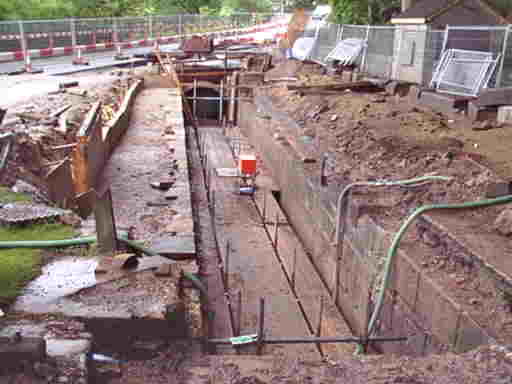 June 3rd 2000: The lock chamber walls were re-built with the space behind the walls being back-filled with concrete.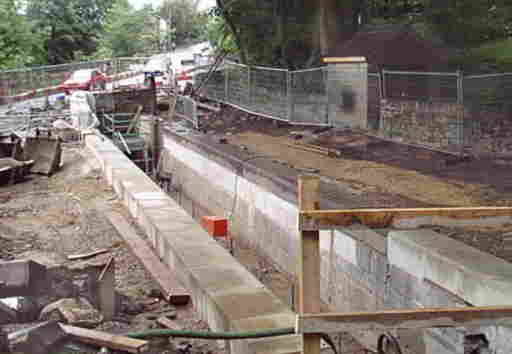 June 22nd 2000: The upstream end of the lock, looking towards High Street. The sides of the lock have been re-built. the coping stones have been placed along the sides.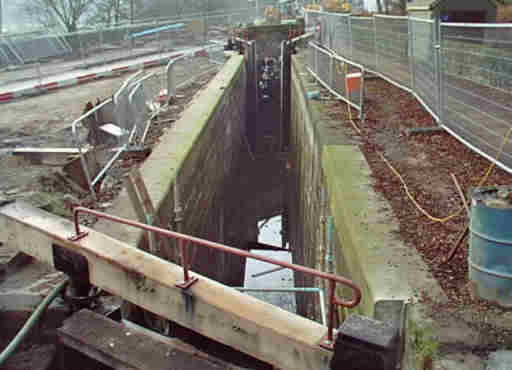 December 16th 2000: looking south along the lock from the temporary footbridge, with the gates now in place.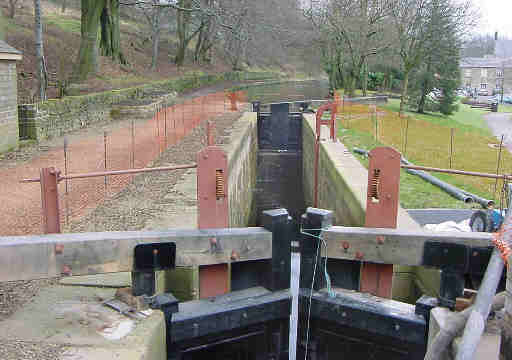 March 24th 2001: Looking north along the lock from the re-built road bridge.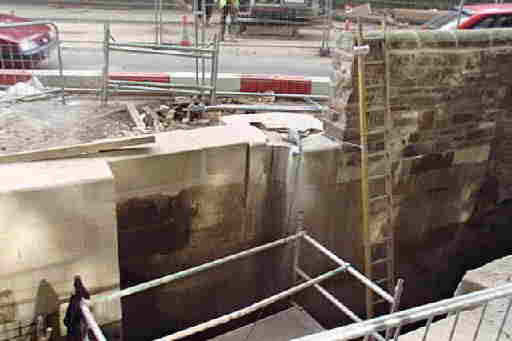 August 24th 2000: The lock tail gate recesses showing the shaped quoin stones, shaped to create a watertight seal where the gates touch the wall. On the top a recess has been cut for the A frame to which the gate will be attached. The wall would obstruct the balance beam when the gates are open. However, because of the proximity of the road and narrow footway, a mechanically operated gate will be placed on that side, similar to the gates at Lock 1W in Ashton, with a normal, beam operated gate on the side nearest the camera..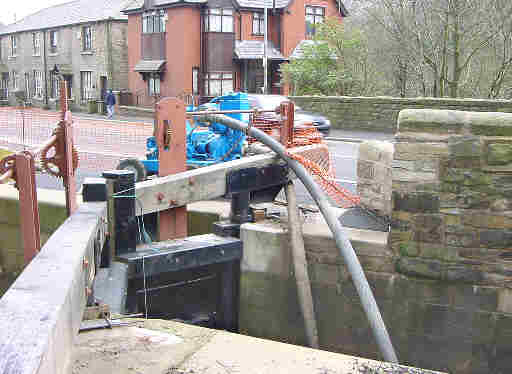 March 24th 2001: The gates are now in place. The wall has been modified to enable a shortened beam on the east side tail gate to swivel. This gate is to be fitted with a manually operated geared mechanism to assist with its operation. The roadway has been narrowed to allow the footway to avoid the beam.

Next page: Wool Road Bridge, Dobcross