This page shows photographs taken during the restoration of the original canal bridge at Wool Road, Dobcross.
At Wool Road, Dobcross, the road originally dog-legged across the canal bridge. The old road can be seen on the right in the picture below. When the canal was closed, the road was straightened out, running across an embankment across the line of the canal.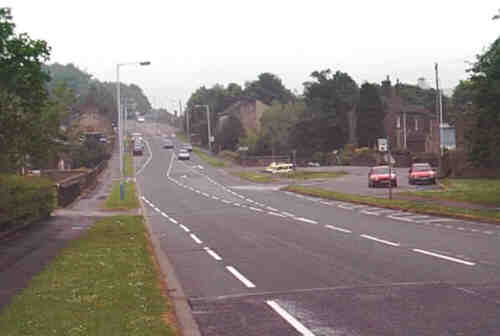 The old road, to the right, was used to divert the traffic while the embankment was being removed and a new bridge constructed. The old bridge, which was infilled, is behind the red cars.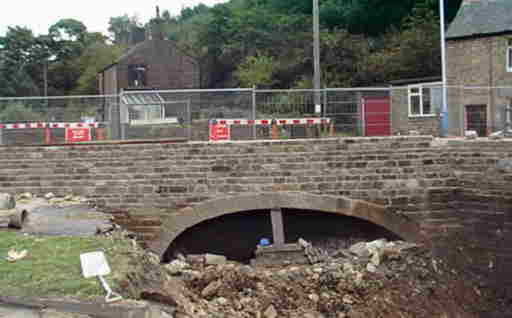 The in-fill was removed from below the old bridge and the parapet was re-built.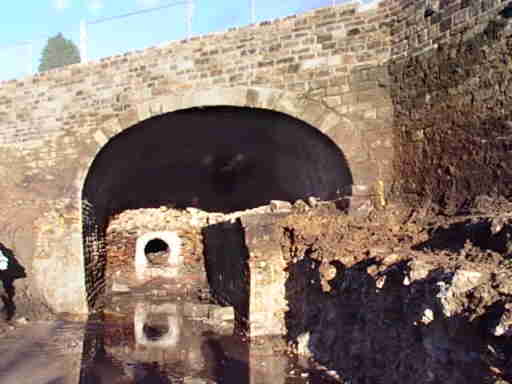 The bridge was in good condition. The towpath ledge is on the right. The culvert pipe which had carried the flow of the canal through the site can be seen below the in-fill further back.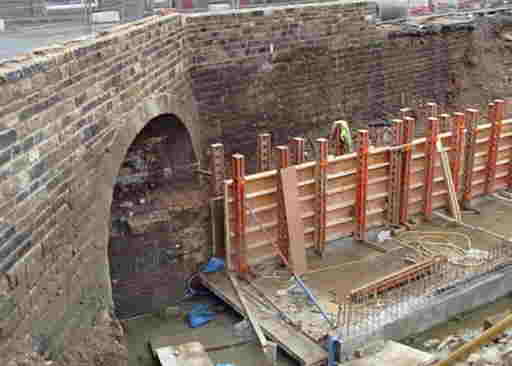 A new channel was constructed running from the old bridge to the new one.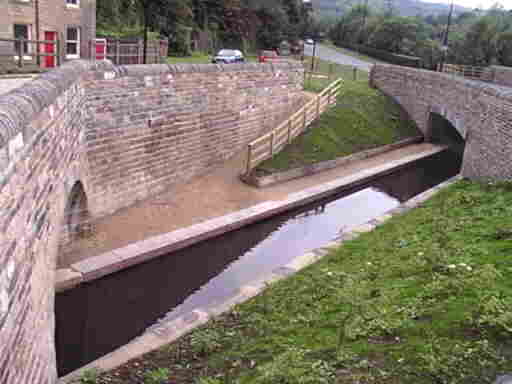 June 14th: The completed concrete channel links the old bridge, left, to the new bridge, right.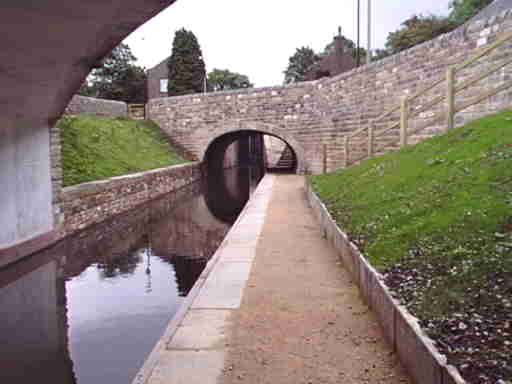 A view from the new bridge towards the old one, with Lock 24W immediately behind it. Hardwood fenders have been fitted along the wash walls to prevent boats knocking the cladding off.

Next page: Wool Road Bridge, Dobcross - page 2

My thanks to DCT Civil Engineering for allowing access to take some of these photographs.