These pages shows photographs taken during the restoration of Old Sag Aqueduct, Dobcross.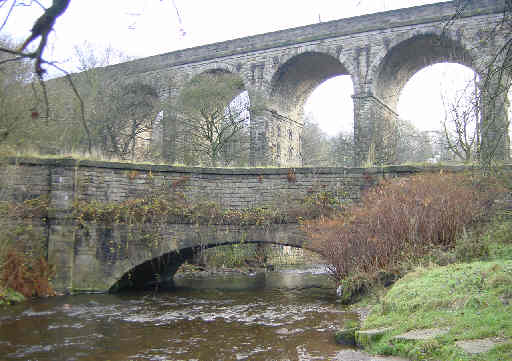 Old Sag Aqueduct, also called Saddleworth Aqueduct, below the Saddleworth Railway Viaduct.
This aqueduct developed its visible sag soon after it was constructed. It had developed leaks so work took place to re-line the aqueduct with a lightweight concrete channel to make it structurally sound. No attempt was made to correct the sag.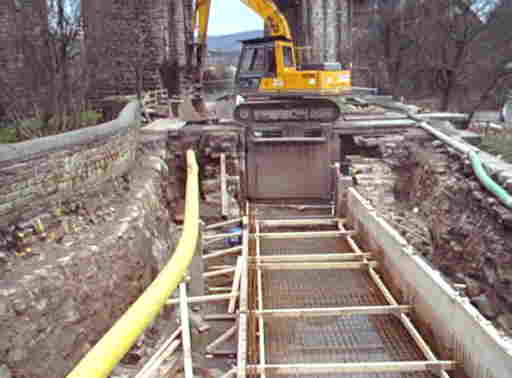 March 15th: The channel of the aqueduct has been dug out. A new concrete channel is being constructed within the aqueduct structure. The bottom of the aqueduct trough has been lined with concrete. The redundant drain into the arch below has been blocked off and a bat box fitted below it.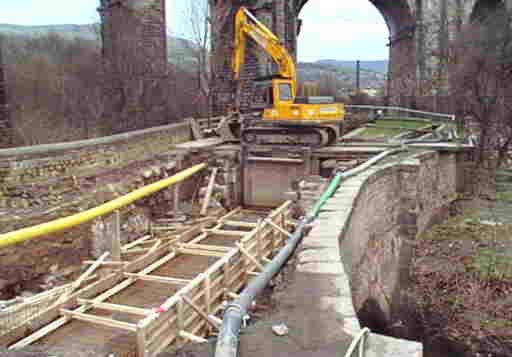 Another view of the channel being constructed, showing the outside wall of the the aqueduct, with Lock 23W behing the excavator. (March 15th)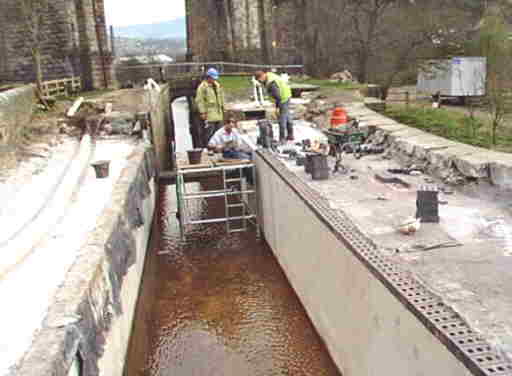 April 10th: Looking west towards Lock 23W. The concrete channel is complete but the edging and the towpath have still to be completed.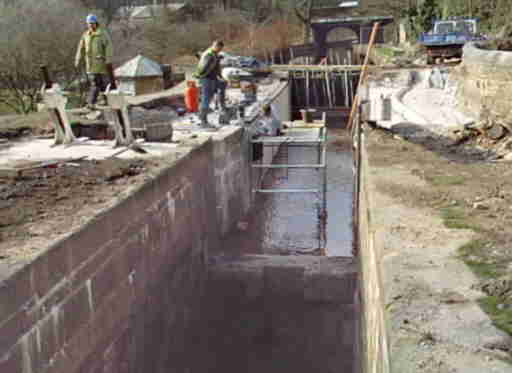 April 10th: Looking from the chamber of Lock 23W, showing the cill. The lock head gate is open, to the right.

Next page: Old Sag Aqueduct, page 2

My thanks to DCT Civil Engineering for allowing access to take some of these photographs.