<! -- Page Content -->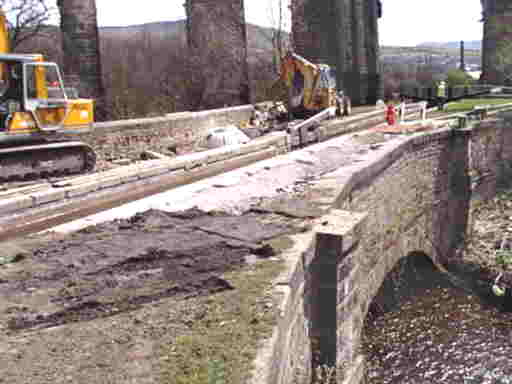 April 20th: The coping stones have been laid along the edge of the towpath and the channel is back in water.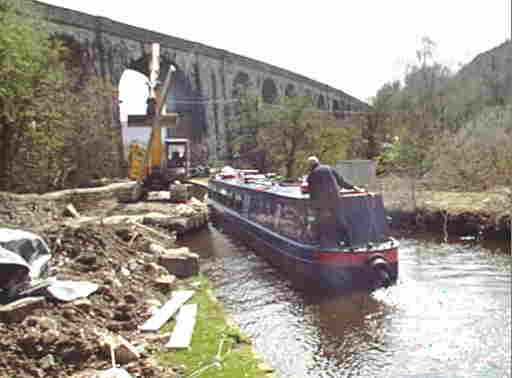 The trip boat Pennine Moonraker edges into the channel of Old Sag aqueduct as it heads back towards Uppermill on the return leg of its journey from Uppermill museum to Wool Road.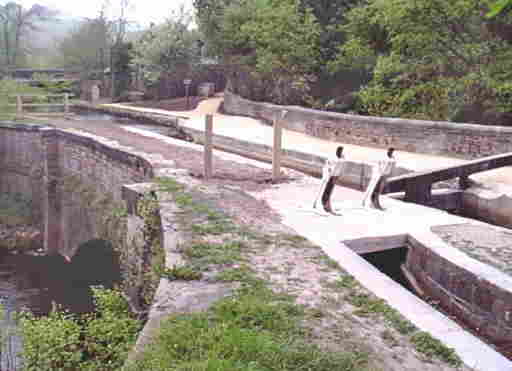 May 10th: Work is now complete. The path opposite leads up to Brownhill Vistitor Centre.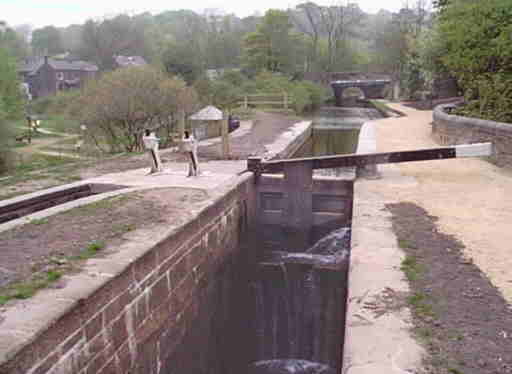 May 10th: Looking north towards Brownhill Bridge.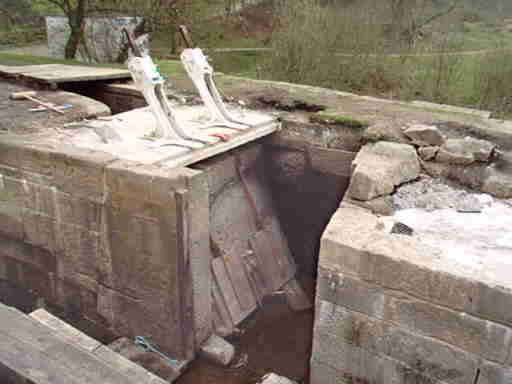 One interesting feature visible while work was being done is the pair of paddle sluice gates at the head of Lock 23W. This chamber is now covered with a slab and the paddles submerged.

Next page: Division Bridge Aqueduct

My thanks to DCT Civil Engineering for allowing access to take some of these photographs.