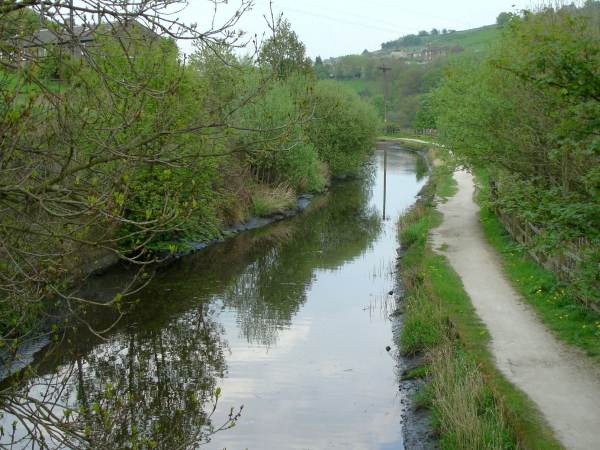 Loking east from West Slaithwaite Road towards Lock 28e. Boaters should take care on this pound, which has a history of becoming shallow.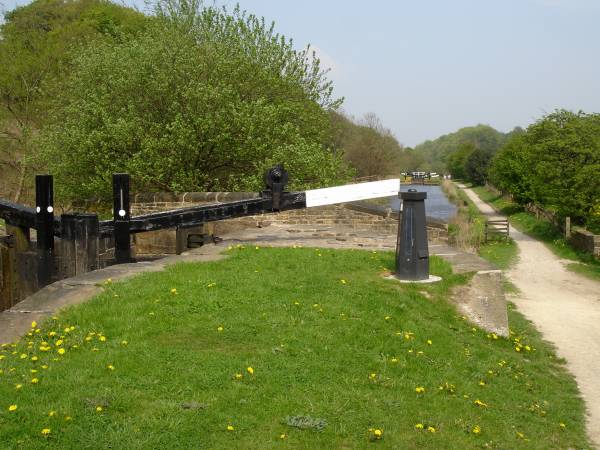 Old Lane Lock, number 28e, and Waring Bridge.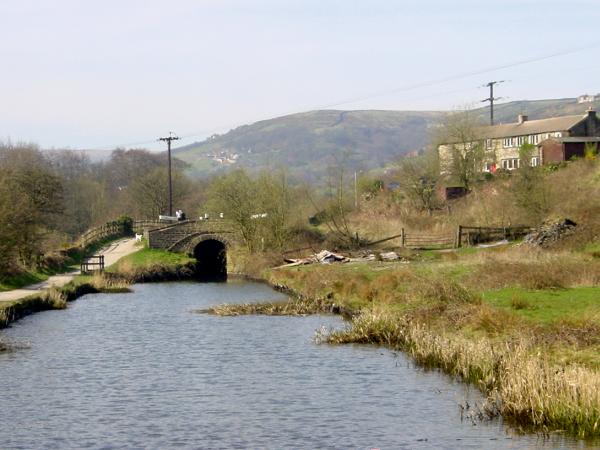 Waring Bridge and Old Lane Lock, with Waring Bottom to the right. Old Lane runs between the lock and the cottages and gave access to the long-gone Shaw Carr Mill.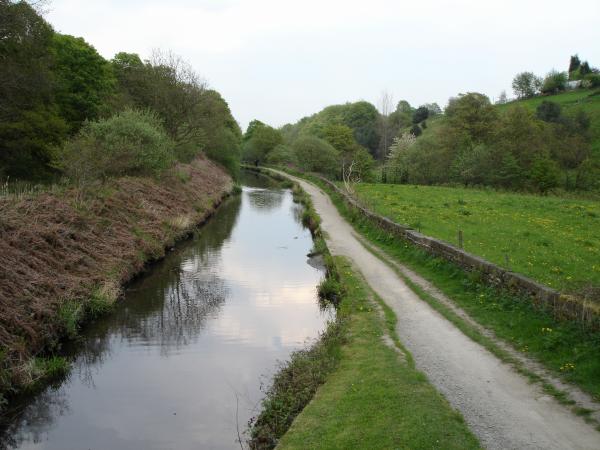 Looking east from Lock 27e, sometimes known as Millpond Lock because of the dried-up mill pond for Shaw Carr Mill that was on the offside of the canal here.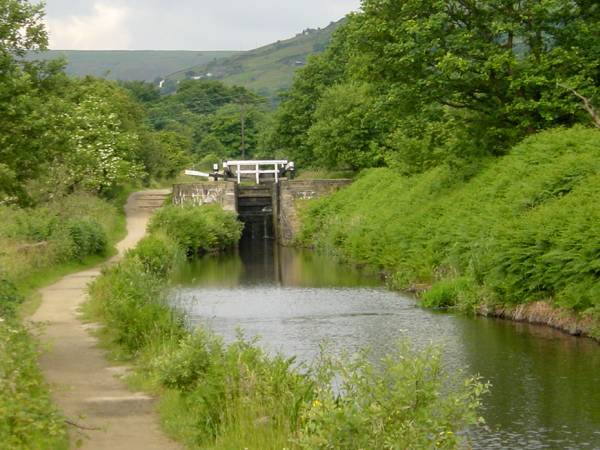 Looking back westwards towards Lock 27e.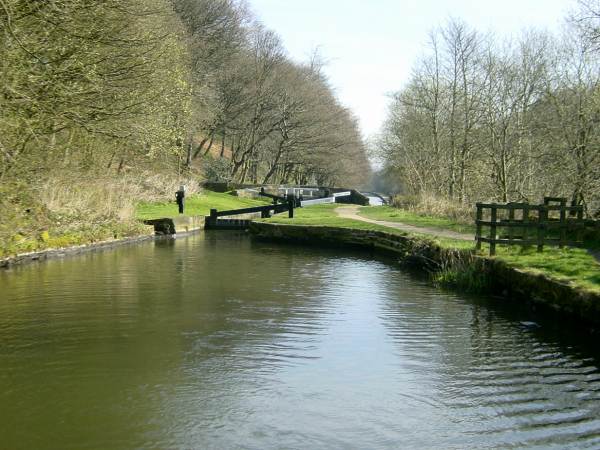 Lock 26e, Shaw Carr Wood Lock (or Shaker Wood Lock). Shaw Carr Mill was once on the offside canal bank just above this lock.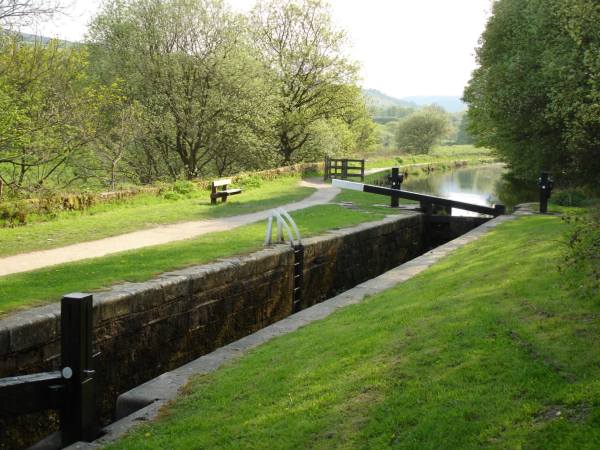 Looking west at Lock 26e, possibly the lock in the most attractive location on this canal.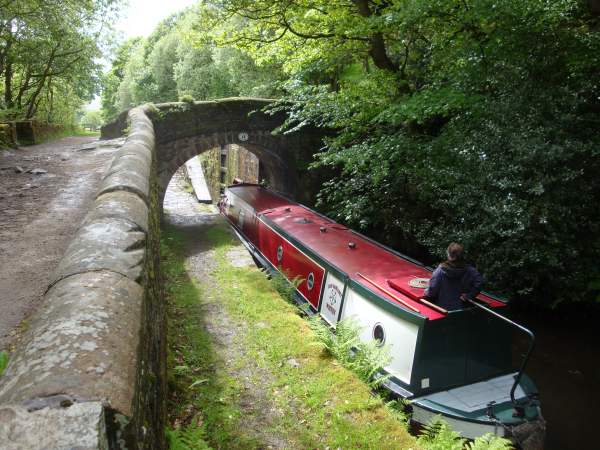 Narrowboat entering Lock 26e.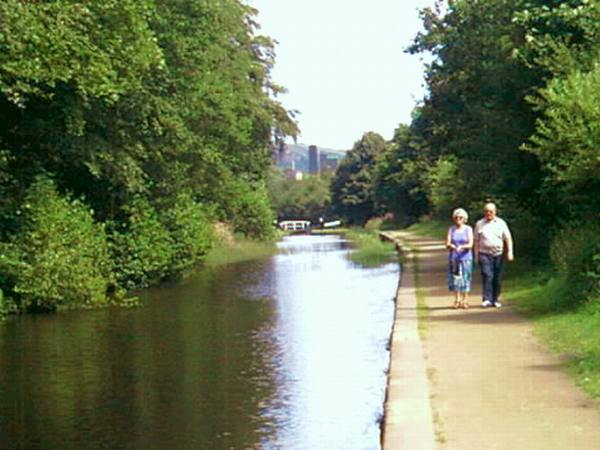 Looking east towards Lock 25e, with the mills in Slaithwaite in the distance.