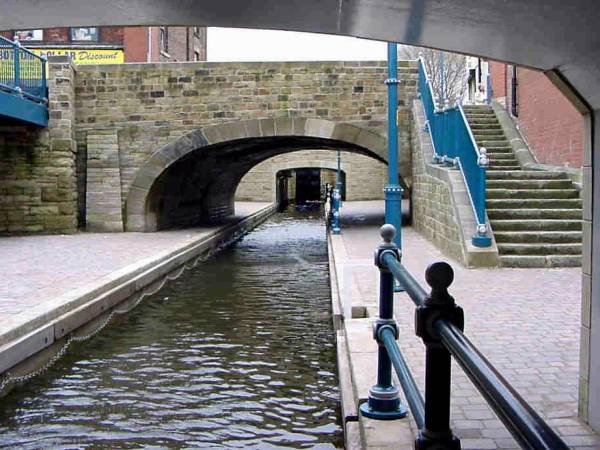 Melbourne Street Bridge, looking east towards Lock 6W.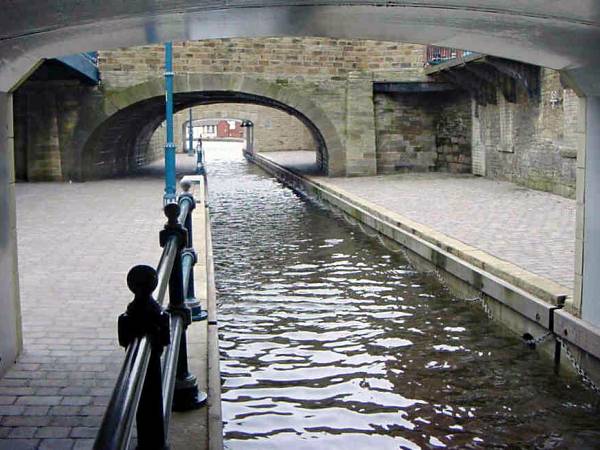 Looking west to Melbourne Street Bridge from the new bridge under Armentieres Square. The arch of Melbourne Street Bridge survived by being infilled and buried.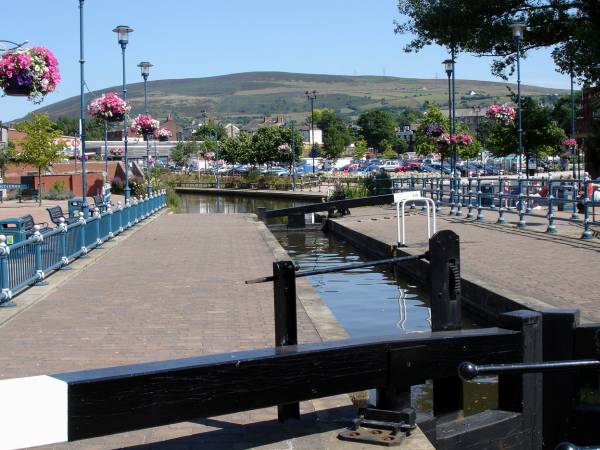 Lock 6W situated in Armentieres Square, Stalybridge, looking east with the Pennine moors getting nearer.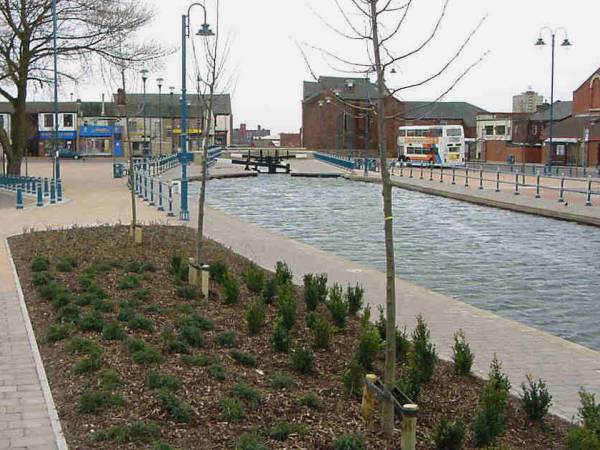 As part of the restoration, Lock 6W was re-located in a prominent position in Armentieres Square. With bus stops, public toilets and seats, the planners have made sure the canal is the centre of attention and boats passing through Lock 6W often attract an audience.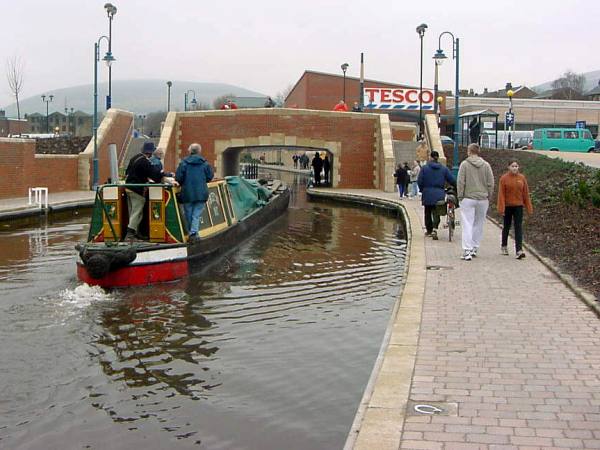 Part of the redevelopment of the town centre included the construction of the new Tesco store alongside the canal. This bridge links the two parts of the car park.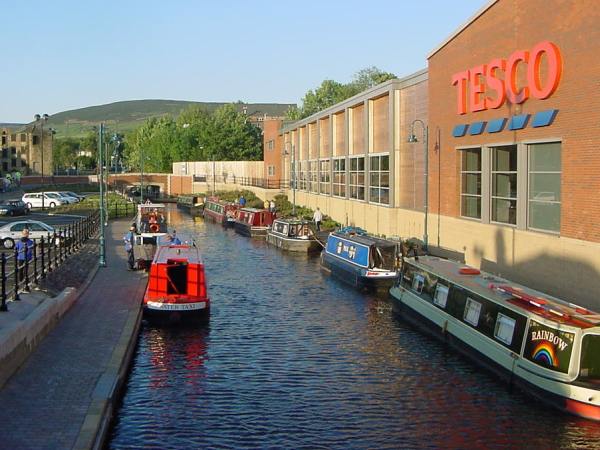 Convenient overnight moorings are available alongside the Tesco store.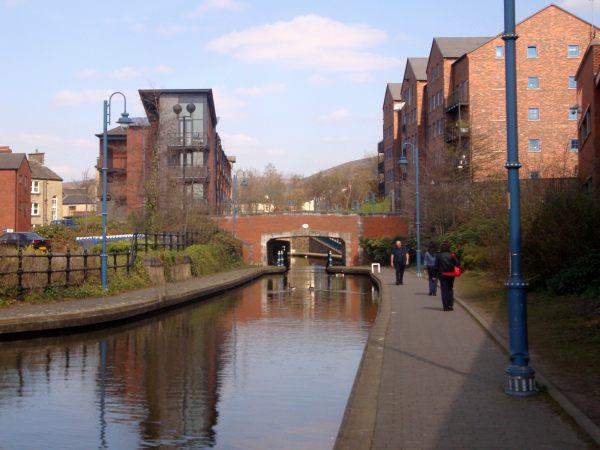 New apartments have been built alongside the canal in Stalybridge.