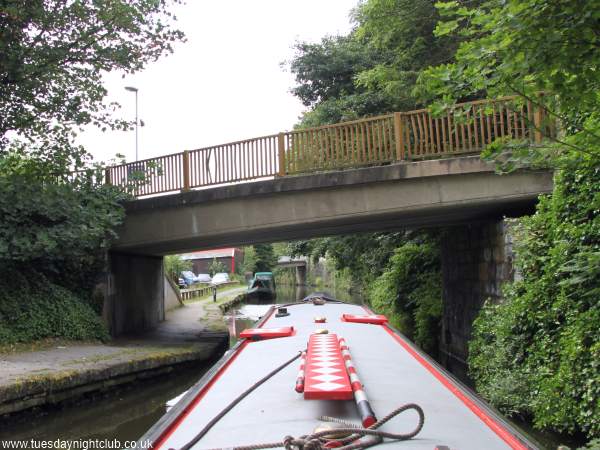 Mearclough Bridge, with Walker Bridge in the distance.
Photo: Neil Arlidge.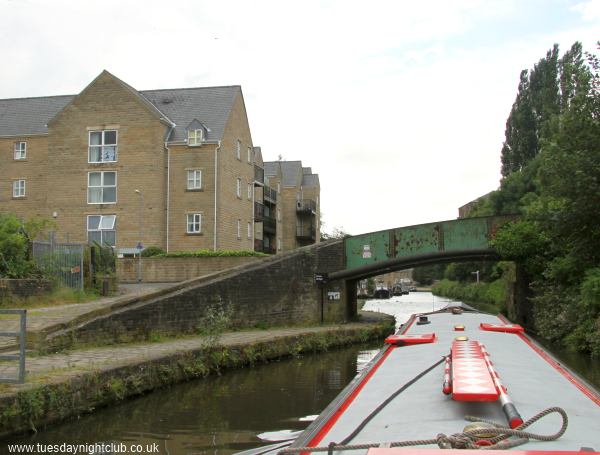 Chain Bridge, Sowerby Bridge. The Navigation Inn is a few mertres away on the right hand side.
Photo: Neil Arlidge.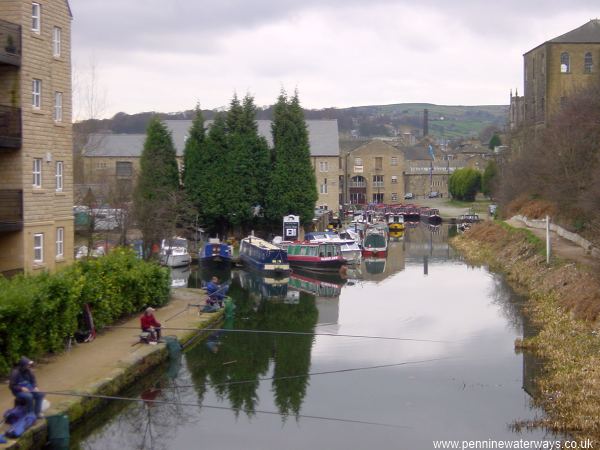 Kirkham Turn, also called Sowerby Bridge Junction. The Rochdale Canal branches off to the left opposite the sign, while the Calder and Hebble Navigation ends in the basin ahead.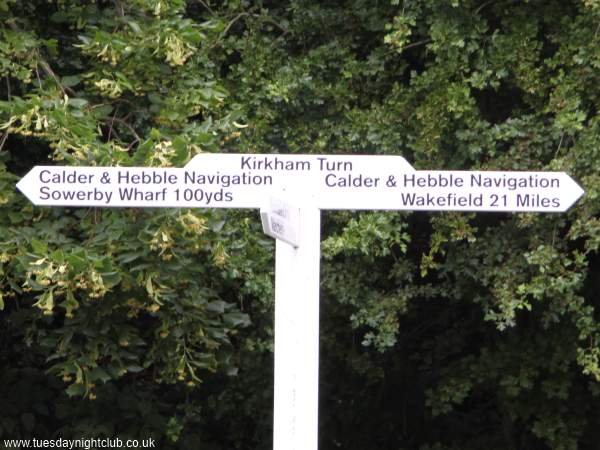 Finger post at Kirkham Turn.
Photo: Neil Arlidge.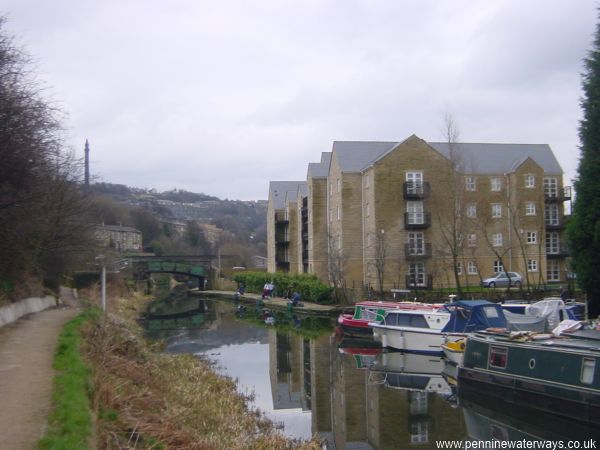 Looking back to the junction with the Rochdale Canal and Chain Bridge, with Wainhouse Tower on the skyline.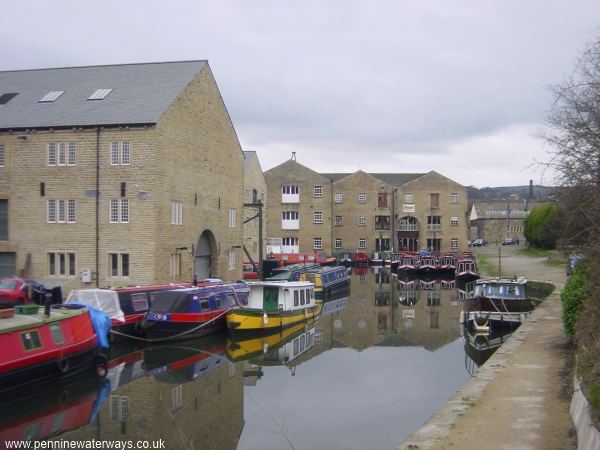 Sowerby Bridge Canal Basin, with the restored Salt Warehouse on the left.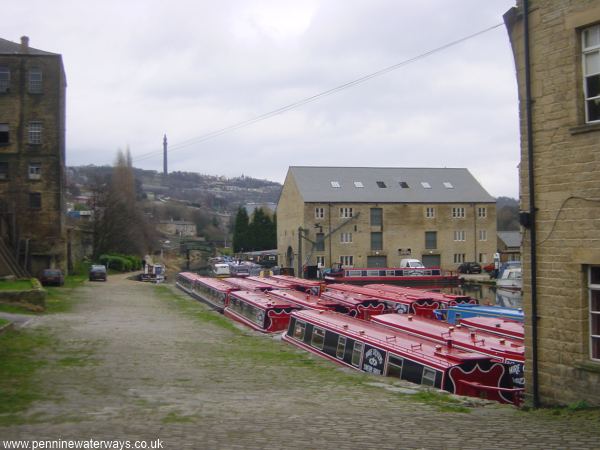 Shire Cruisers' hire boat fleet back home in Sowerby Bridge Canal Basin for the winter.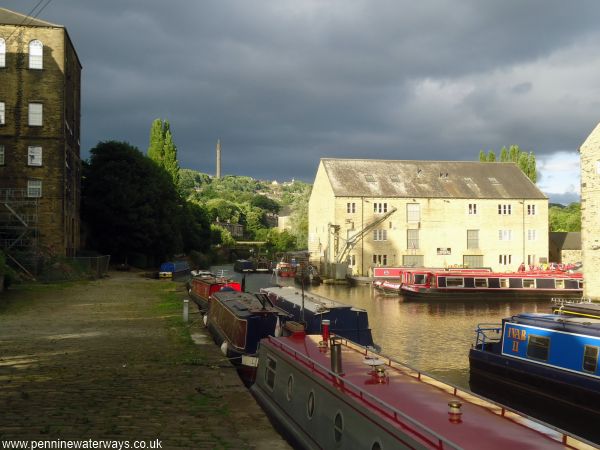 Atmospheric evening view of Sowerby Bridge Canal Basin.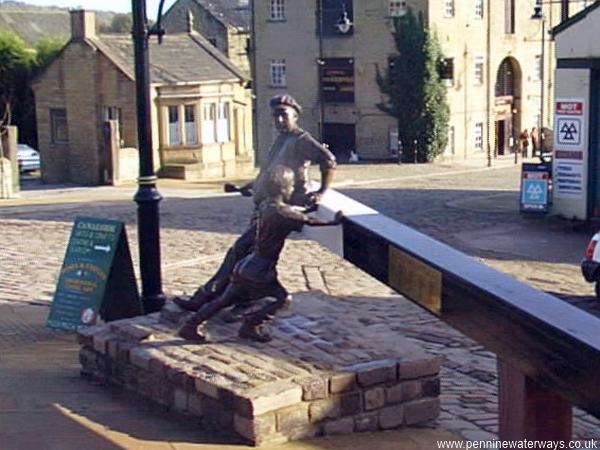 Motorists passing through Sowerby Bridge get only the briefest glimpse of canal but this innovative sculpture, adjoining the main road, is an excellent way of drawing the attention of visitors to the canal as an important feature of the town.