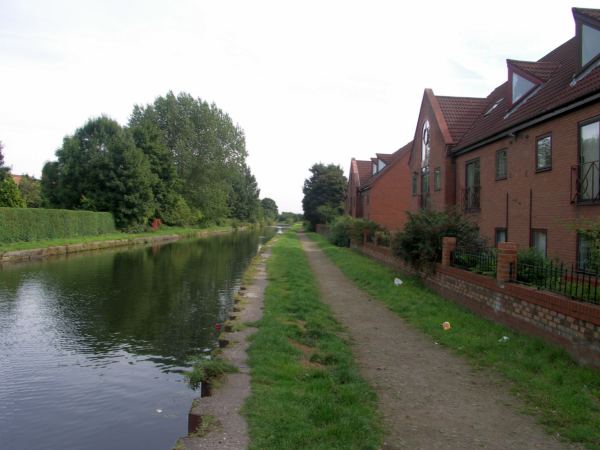 East of Butt's Bridge are these attractive canalside apartments at Waltham Gardens, Leigh.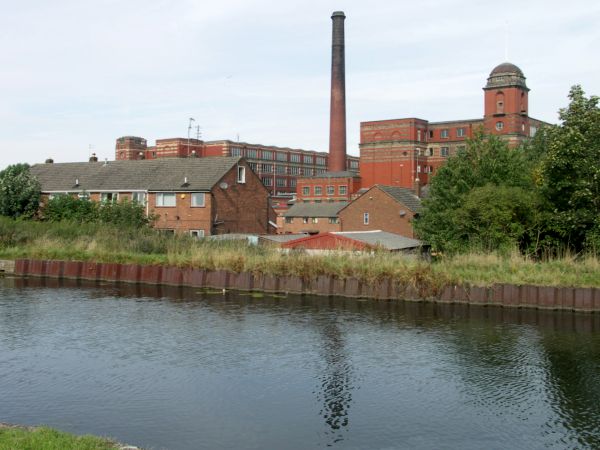 To the north of the canal are Butt's Bridge Mills, Park Lane, Bedford, home of Leigh Spinners Ltd. These mills are pleasingly constructed from a warm-coloured brick with lighter-coloured banding. The mill on the right was built in 1913 and the one on the left in 1923, making them among the last traditional mills to be built in Lancashire. They shared a central engine house to drive the machinery.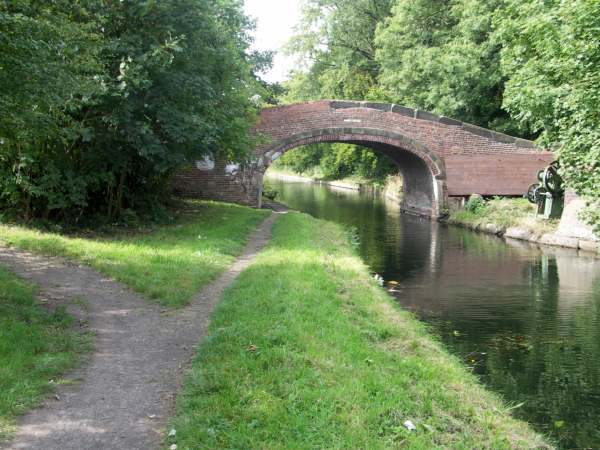 Hall House Bridge, Bedford.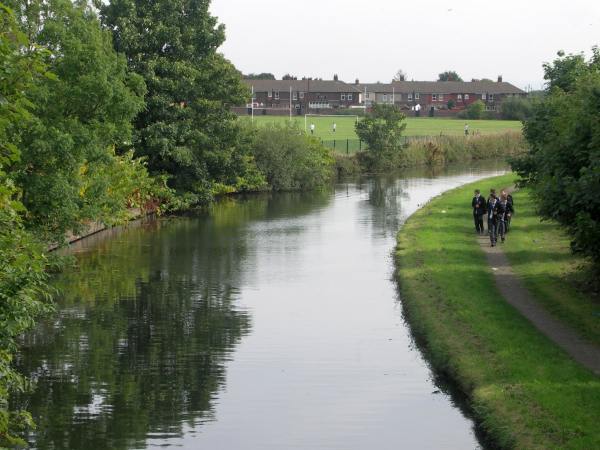 After Hall House Bridge, the canal passes between the playing fields of Bedford High School on the left and open farmland on the right.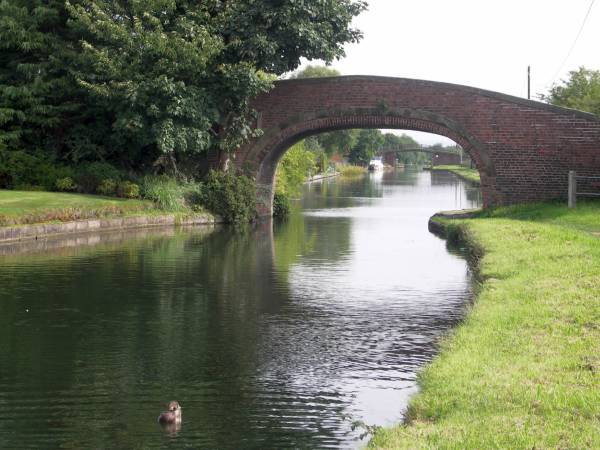 Looking through Great Fold Bridge towards Marsland Green Bridge.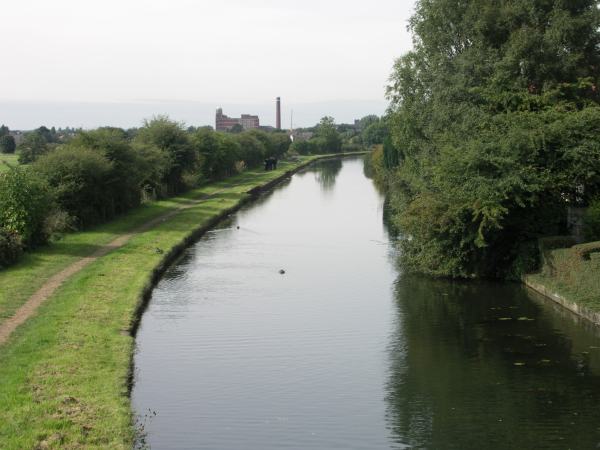 Looking west from Great Fold Bridge towards Leigh, with Butts Mill on the horizon.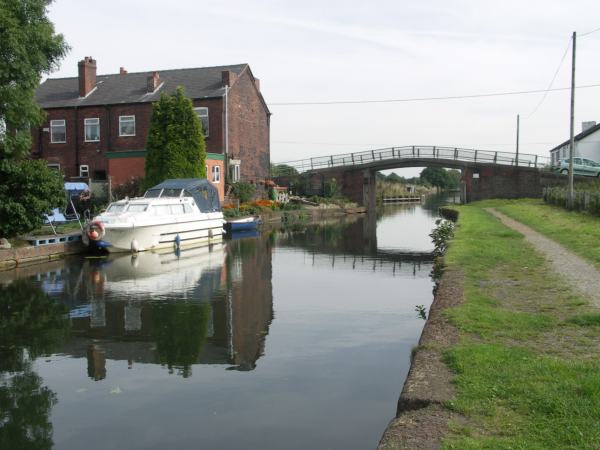 Marsland Green Bridge.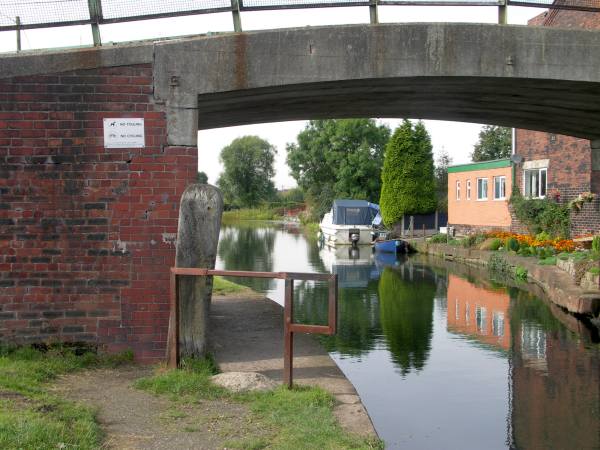 A closer view of Marsland Green Bridge, showing one of the two wooden posts positioned to prevent towropes from rubbing against the brickwork. Sadly, the motorcycle barrier now makes it impossible for a boathorse to pass under the bridge!