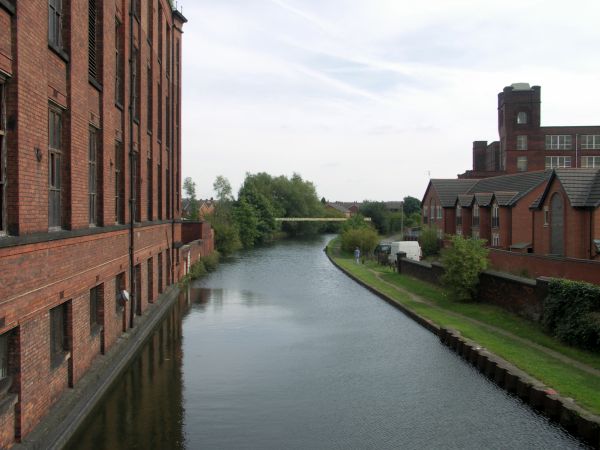 Looking east from Mather Lane Bridge, with Brooklands Mill now visible to the right.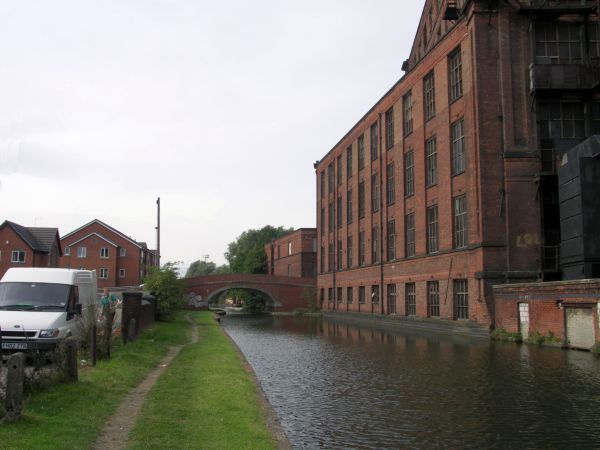 Looking back to Mather Lane Mill and bridge, Leigh.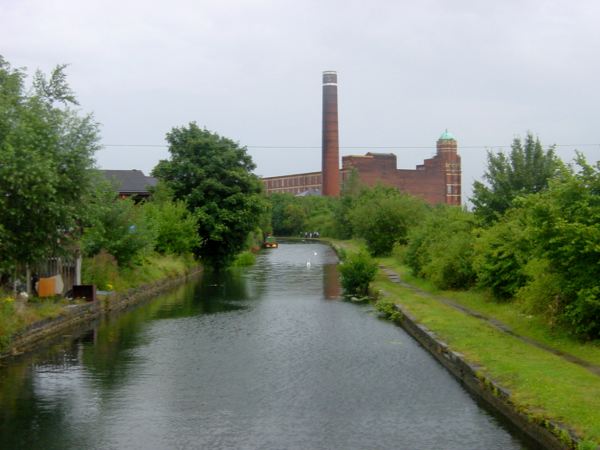 Butts Mill, to the south of the canal.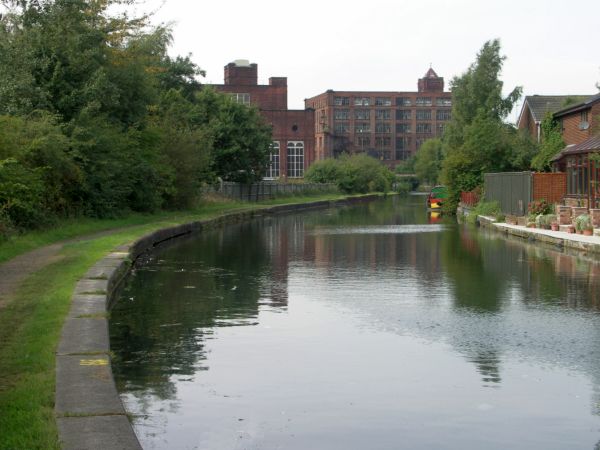 Looking back towards Brooklands Mill and Mather Lane Mill.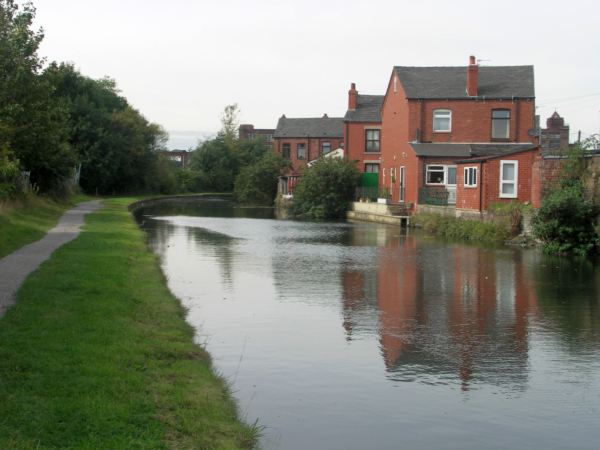 Canalside houses off Severn Street.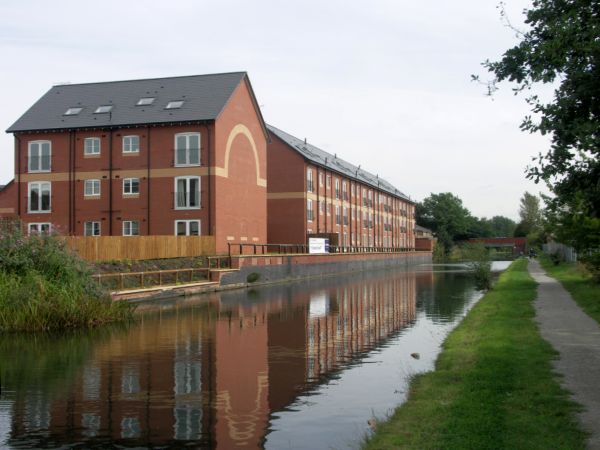 Approaching Butt's Bridge, with apartments on the left. More new apartments were being built on the right of the canal.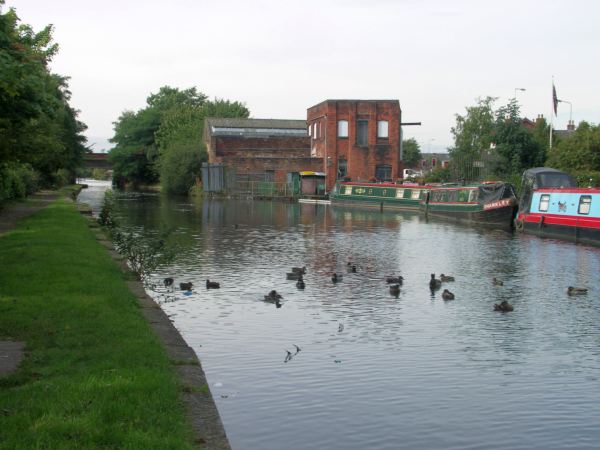 Just east of Butt's Bridge is Butt's Basin on the north side of the canal, with Butt's Flour Mill on the left.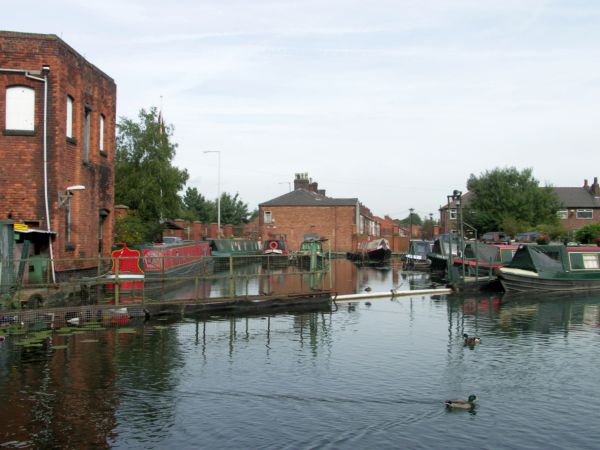 Butt's Basin.