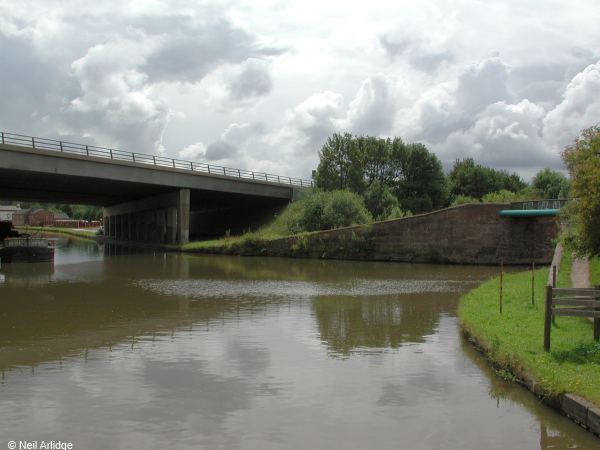 Waters Meeting, Preston Brook. Historically, the main line of the canal turns right here, to Runcorn, while the canal straight ahead is the Preston Brook Branch to the Trent and Mersey Canal . photo: Neil Arlidge
View Larger Map
Interactive Google Aerial View of Waters Meeting, Preston Brook. The canal from Manchester comes in from the north. The canal to Runcorn goes to the west and the canal to Preston Brook Tunnel to the south.
This virtual cruise will follow the Preston Brook Branch first and then return to follow the canal to Runcorn. If you wish, you may skip straight to the
canal to Runcorn
.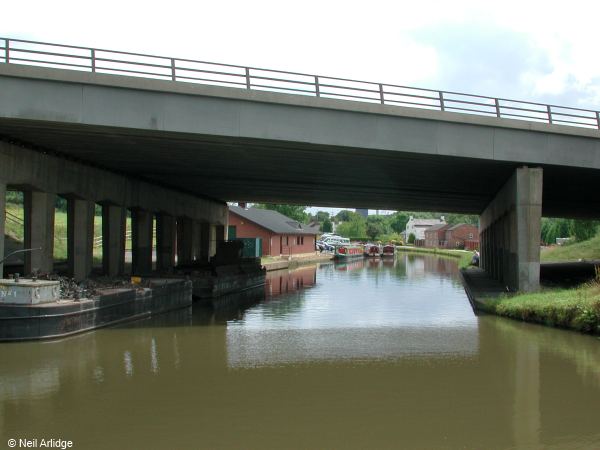 The M56 crosses the Preston Brook Branch immediately after Waters Meeting. Beyond the bridge is the boatyard of Claymoore Navigation. photo: Neil Arlidge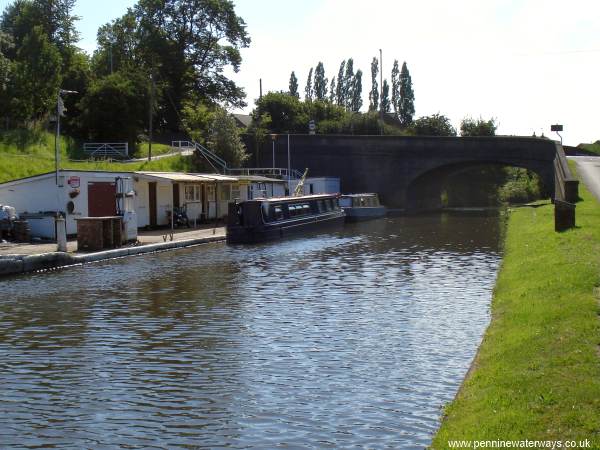 Preston Bridge (or Preston Brook Bridge), crossed by the A56 Chester Road, was where the old road from nearby Preston on the Hill came down to cross Keckwick Brook.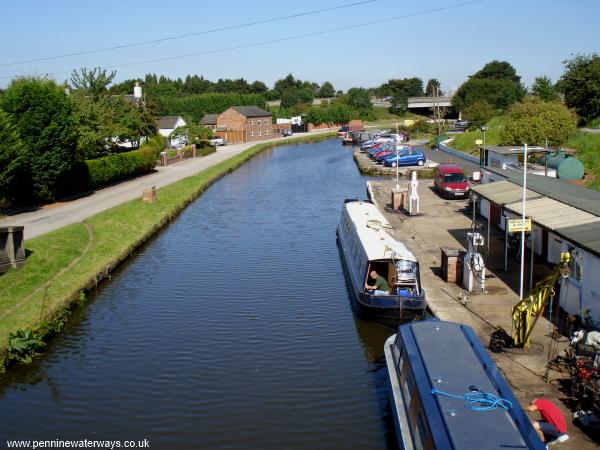 Looking northwards from Preston Bridge towards the M56 bridge.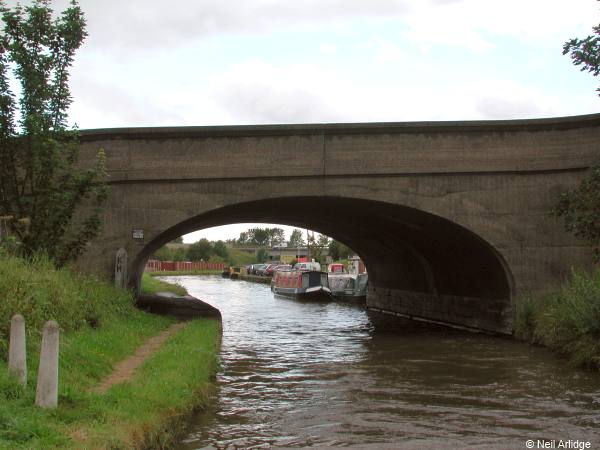 Preston Bridge. photo: Neil Arlidge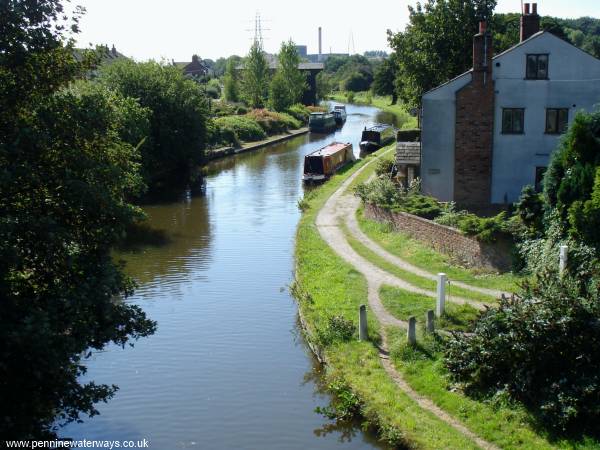 Looking southwards from Preston Bridge towards Preston Brook Tunnel.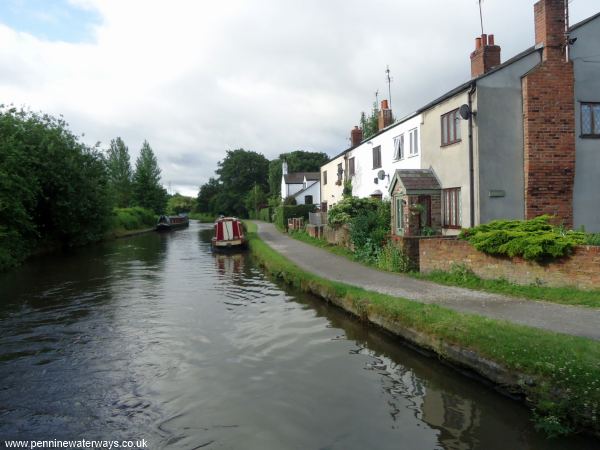 Canalside cottages at Preston Brook.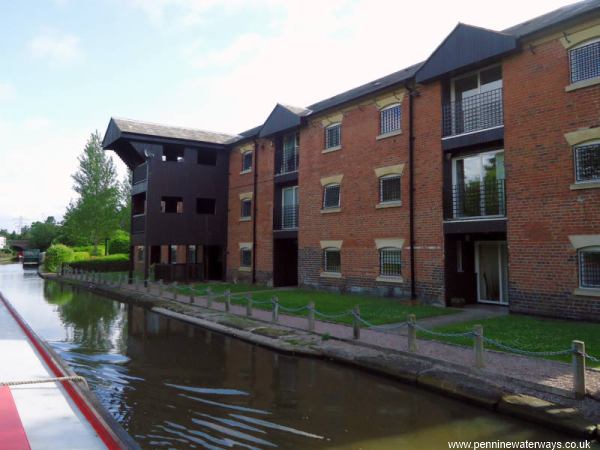 The 1772 canal warehouse at Preston Brook has been converted into apartments but has largely retained its external appearance.