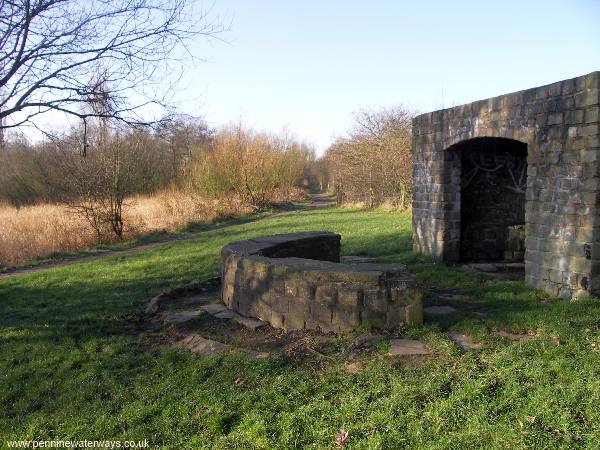 At a bend in the canal route, a stone seat and shelter was constructed when the Linear Park was being created.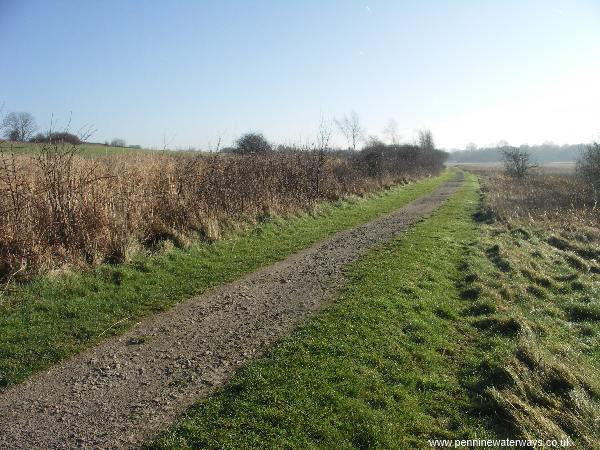 The canal route continues through open countryside. The path follows the course of the towpath, with the line of the infilled canal to the left. A short distance to the north of the canal here was the Newton Common race course.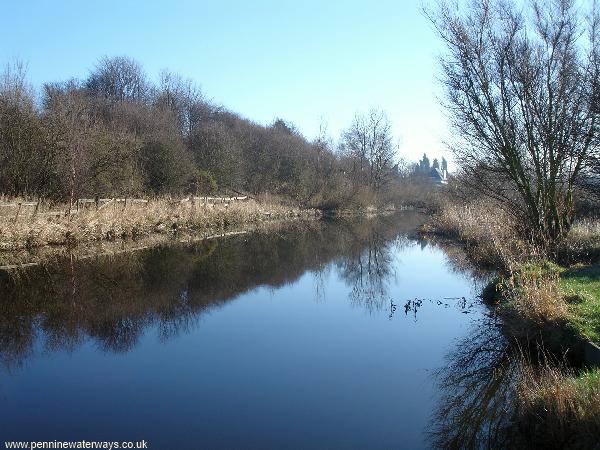 Approaching Penkford Bridge, the canal is once again in water.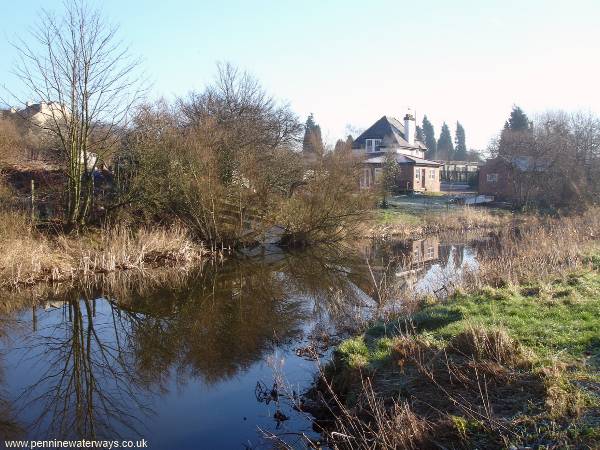 The houses on the edge of the Newton Common area appear beside the canal.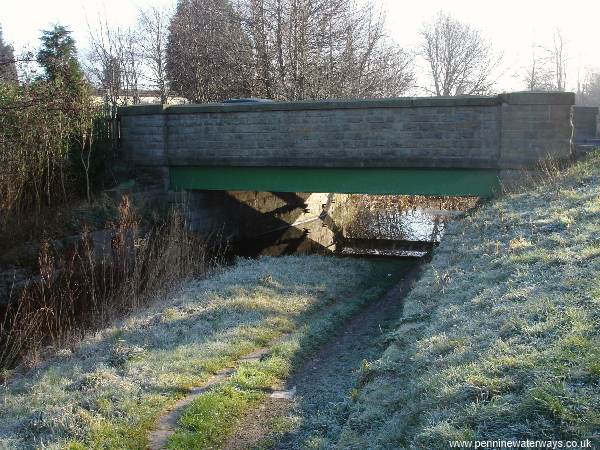 Penkford Bridge, carrying the road from St Helens to Newton-le-Willows, was originally a swing bridge.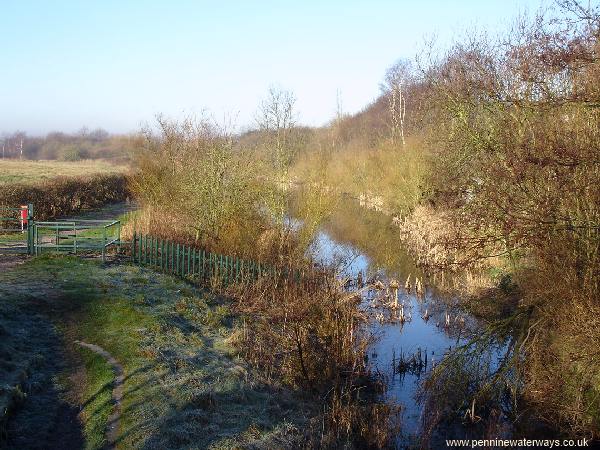 Looking back westwards from Penkford Bridge.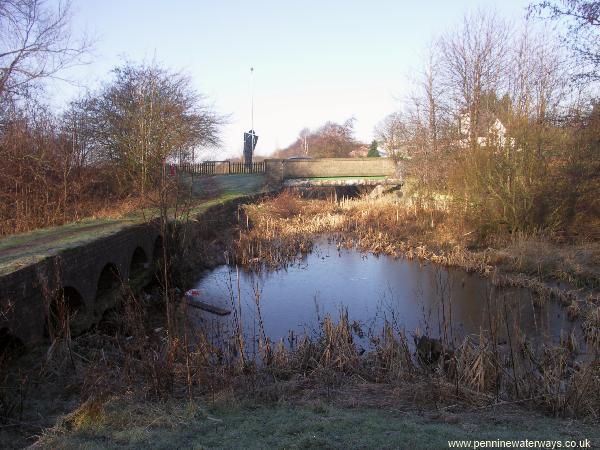 Penkford Bridge, seen from the east.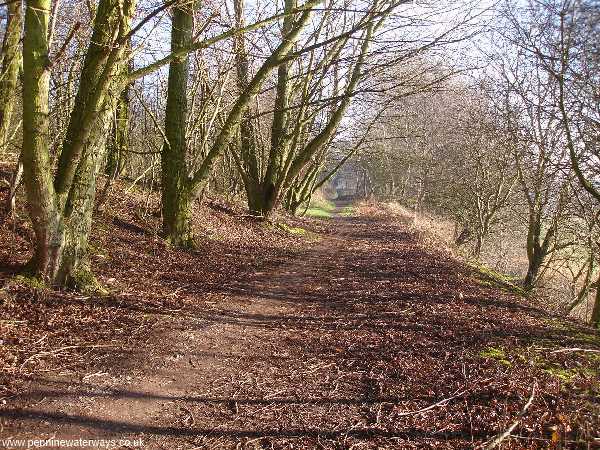 From Penkford Bridge, the line of the canal follows a course around a wooded hillside, towards Newton Common Lock.