This virtual journey takes a detour up the Blackbrook Branch before returning to the Old Double Lock.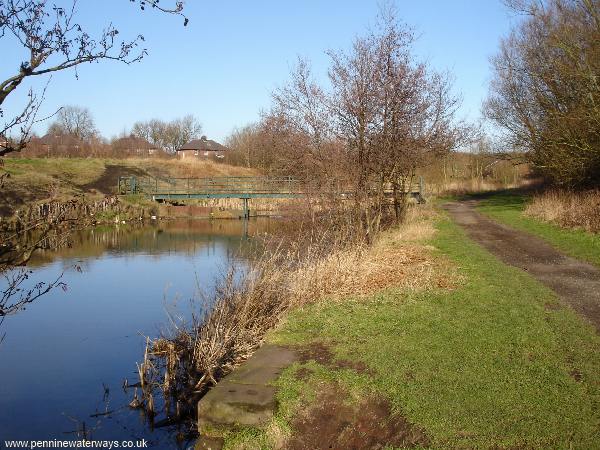 Crossing the top of the Old Double Lock, the Blackbrook Branch runs northwards past a footbridge.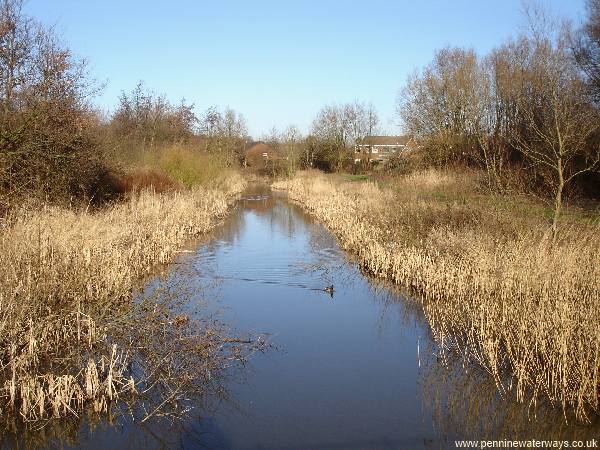 Looking along a straight section of canal towards Blackbrook Road.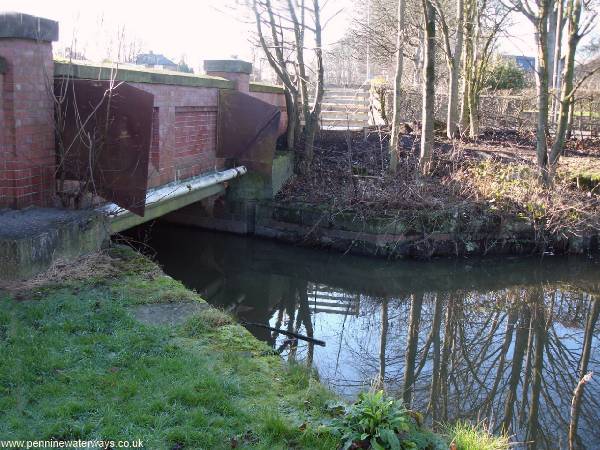 Blackbrook Road Bridge, originally a swing bridge. To the right of the canal, after the bridge, is a Visitor Centre with toilets.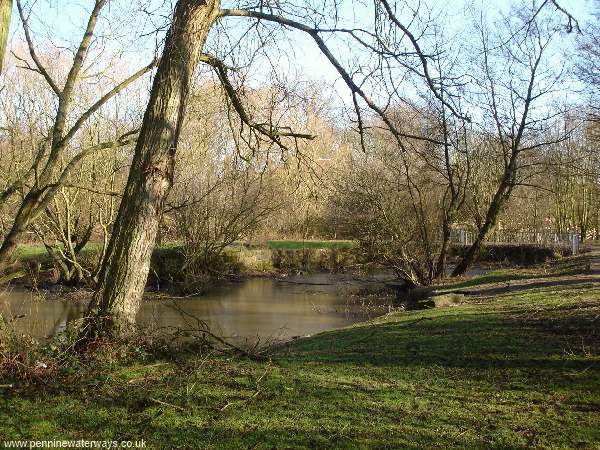 Shortly after the Visitor Centre is Stanley Basin, formerly a loading wharf for coal which arrived from Pewfall Colliery by way of an inclined plane. Beyond the basin, away to the right, can be seen the remains of the water-powered Stanley Slitting Mill, built in 1773.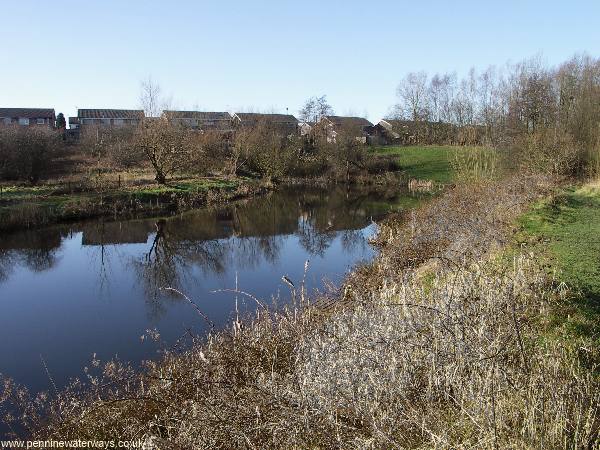 The terminal basin of the Blackbrook Branch. There was a loading wharf here where coal arrived from several collieries.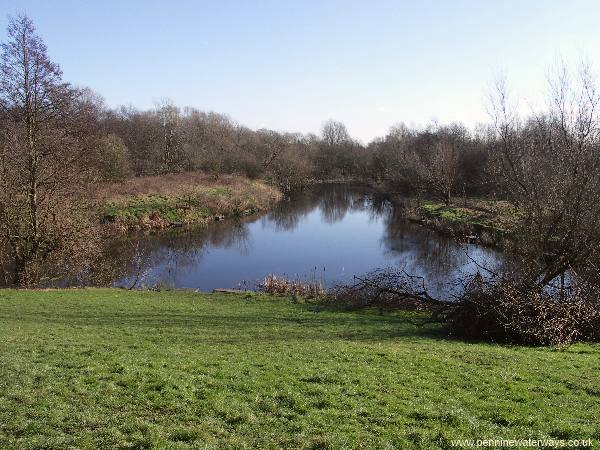 Looking back south along the Blackbrook Branch, across the terminal basin.
This virtual journey now returns to the main line at the Old Double Lock.