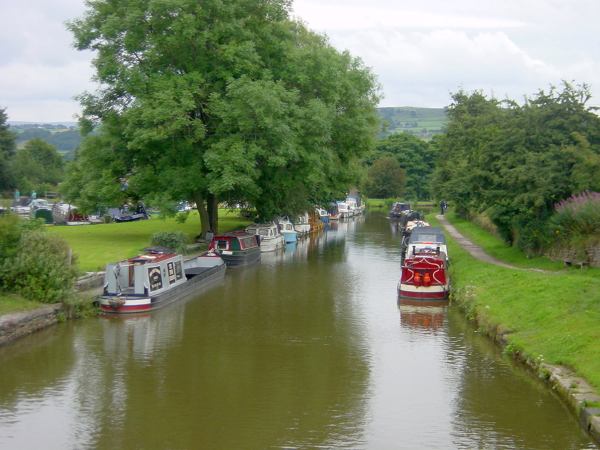 Heading south again, Marple marina is on the left, making use of the arm built to unload limestone for the lime kilns.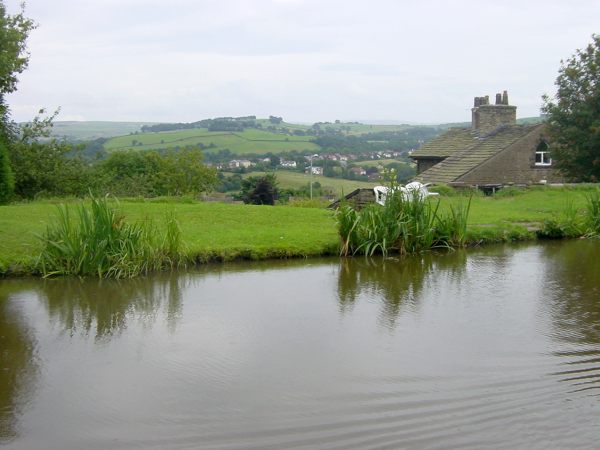 Around the corner, views open out across the valley to Marple Bridge and Mellor.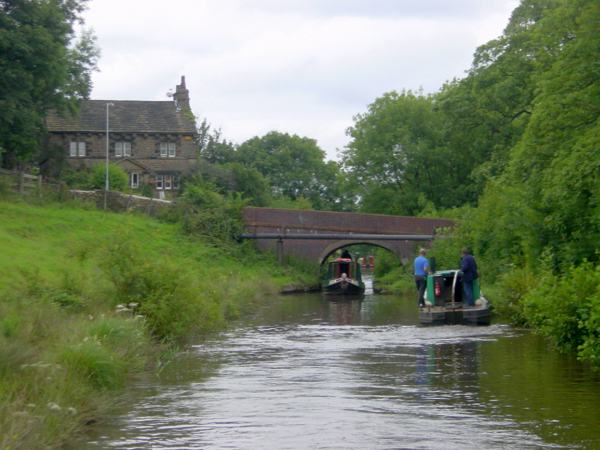 Brick Bridge, just south of Marple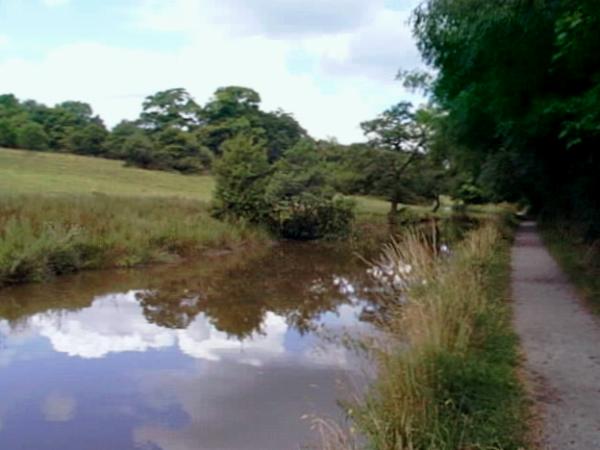 Looking back towards Marple, which has quickly disappeared, to be replaced by a scene of rural tranquility - except for the traffic noise from the road just downhill of the canal.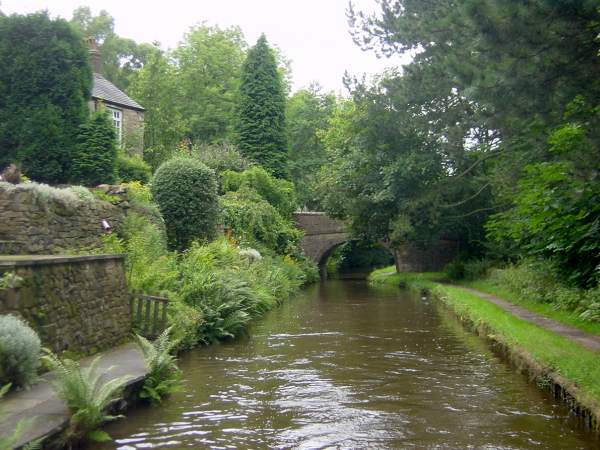 By the time the canal reaches Rawton Walls or Plucks Bridge, below Marple Ridge, the road has parted company from the canal and peace has returned. Looking north.
Turflea Lift Bridge near Strines. There are three such windlass-operated lift bridges along the Upper Peak Forest Canal, all of which replaced swing bridges.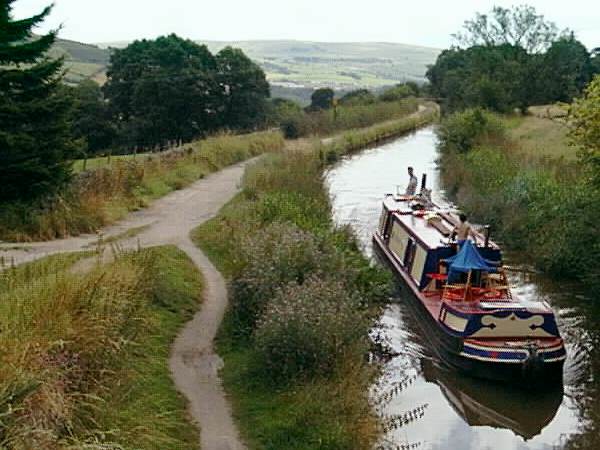 Looking south from Stanley Hall Bridge, above Strines, with views along the valley opening up.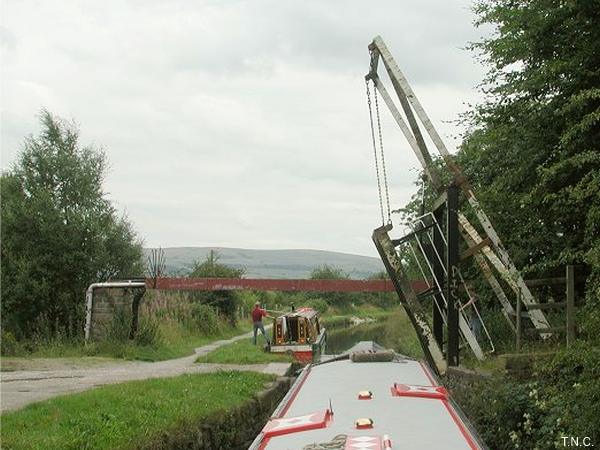 Just around the corner is the second lift bridge, Wood End Bridge.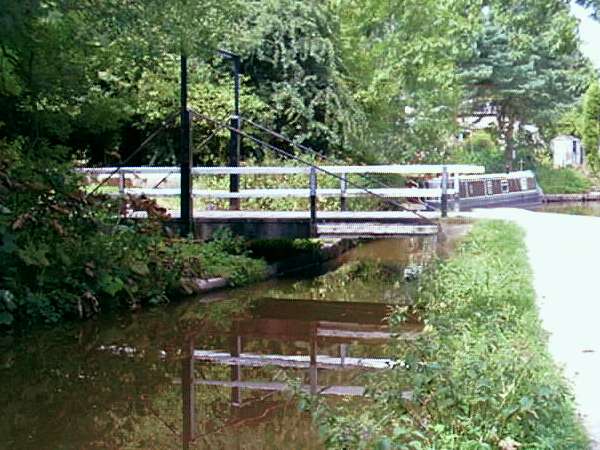 Higgins Clough swing bridge near Disley.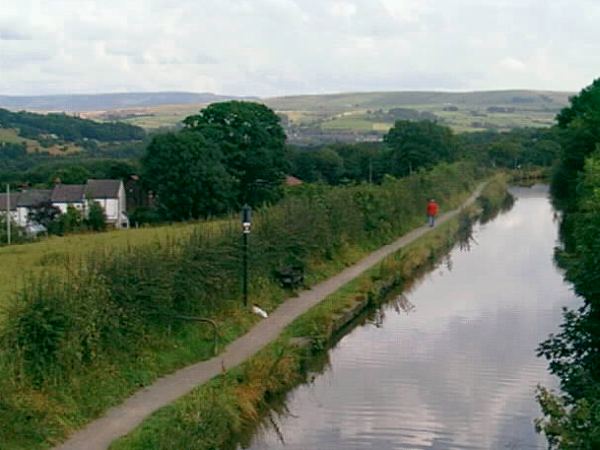 As the canal passes Disley, there is a view through the hedge towards the 2000 feet high Kinder Plateau. A keen observer will spot the Kinder Downfall waterfall, although not in this photograph.