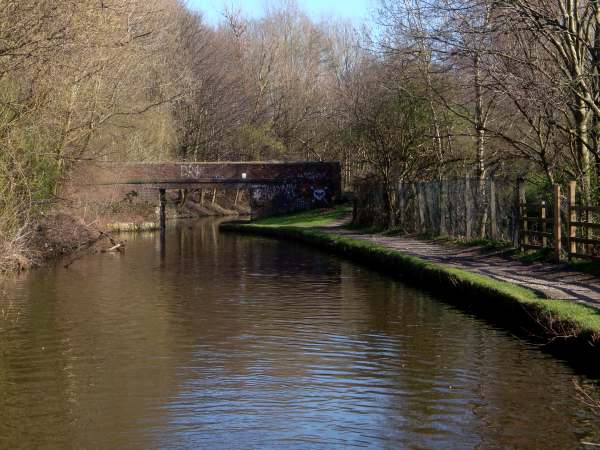 Dukinfield Hall Bridge.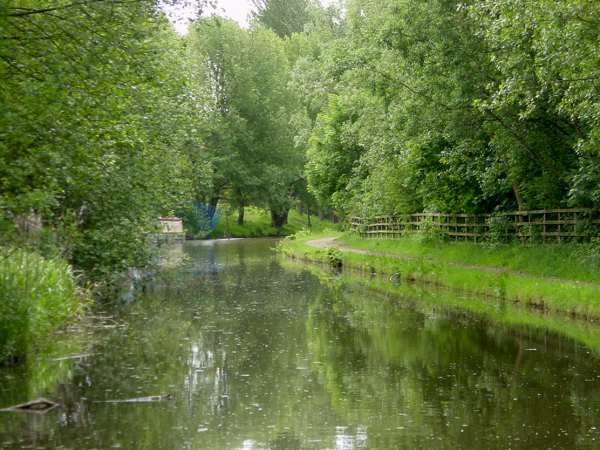 Approaching a small boatyard at Newton, between Dukinfield and Hyde.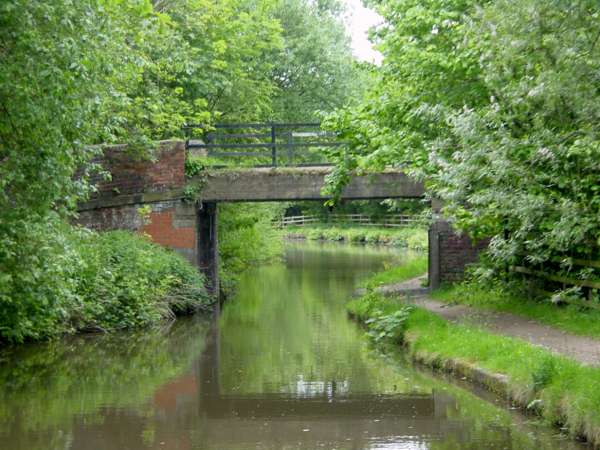 Looking south towards Hyde at Newton Hall Bridge, Dunkirk Lane, Newton.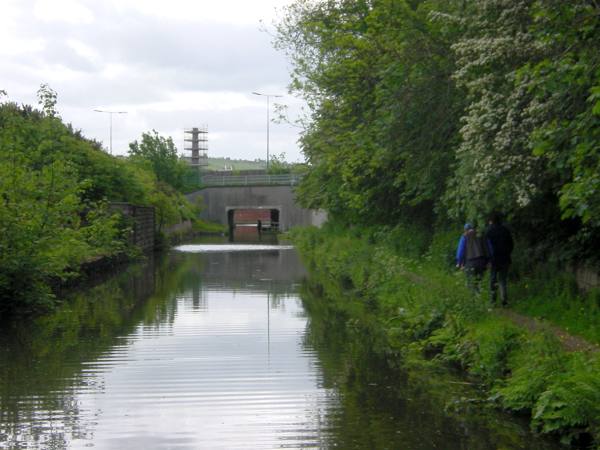 The M67 motorway bridge, approaching Hyde.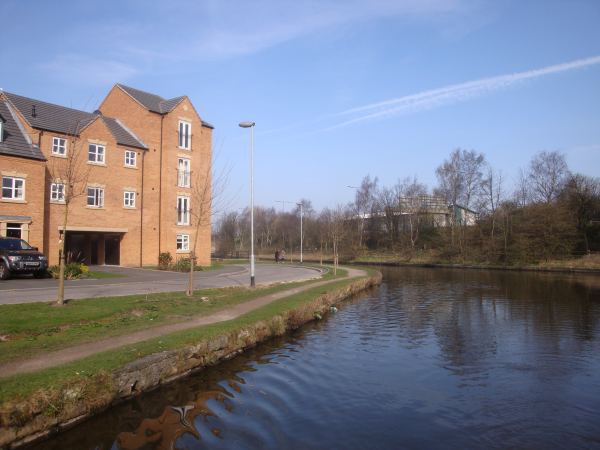 As the canal enters Hyde, it passes a new canalside housing development.
Approaching Manchester Road bridge, coming into Hyde, the canal passes these converted warehouses.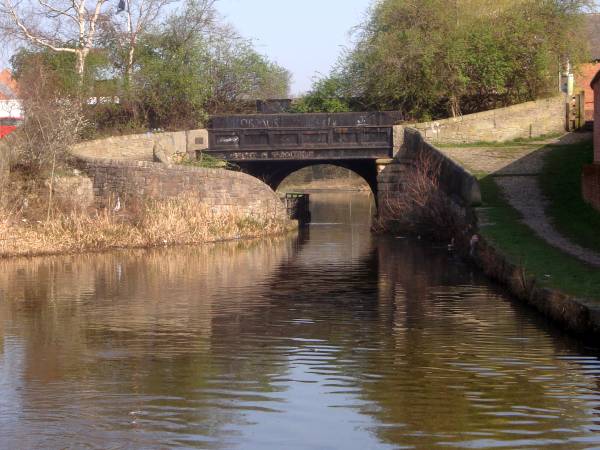 The A57 Manchester Road bridge, looking north.
Alongside the road bridge is this "roving bridge" or "changeline bridge" where the towpath changes sides, designed so that horses could cross from one side to the other without the tow ropes having to be detached.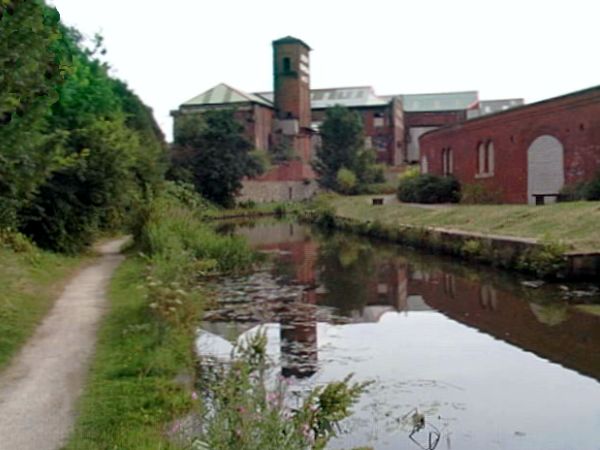 Passing Hyde, looking south, the canal is lined with mills and industrial buildings.