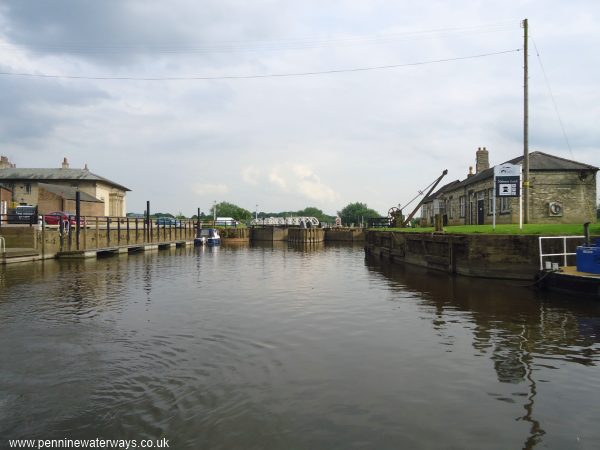 Looking back to Naburn Lock.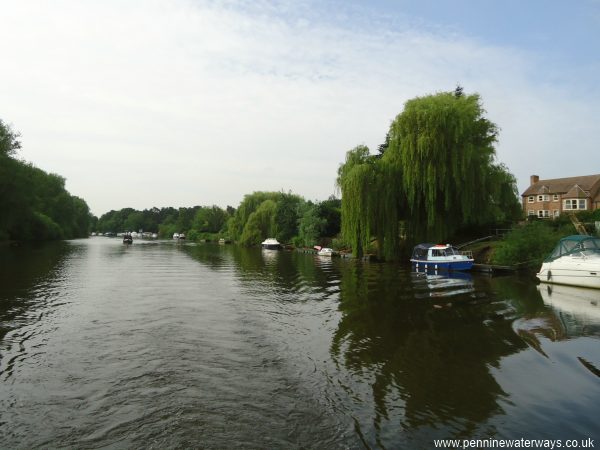 Moorings and houses at Acaster Malbis on the west bank of the River Ouse.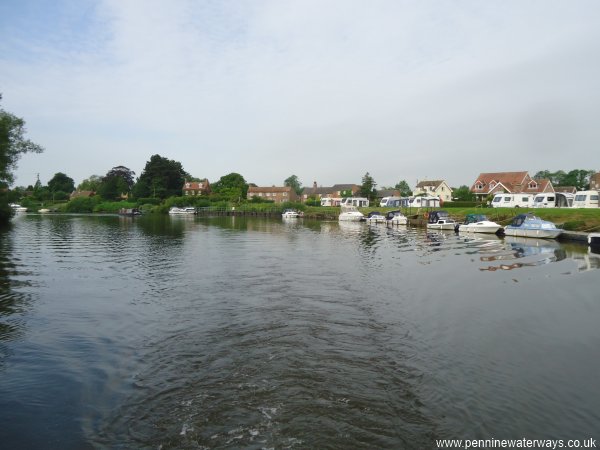 Caravans and moorings at Acaster Malbis.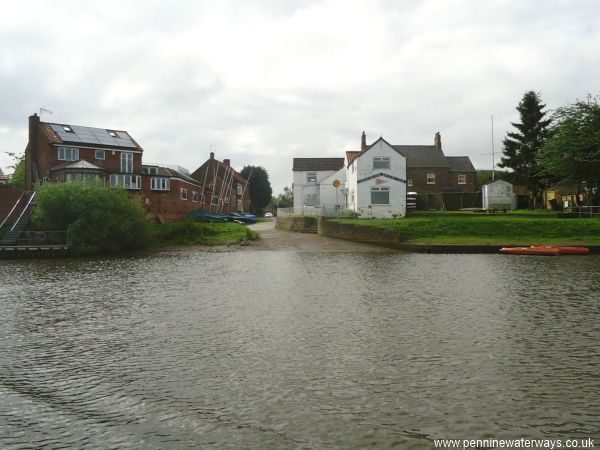 Slipway at Naburn village on the east bank.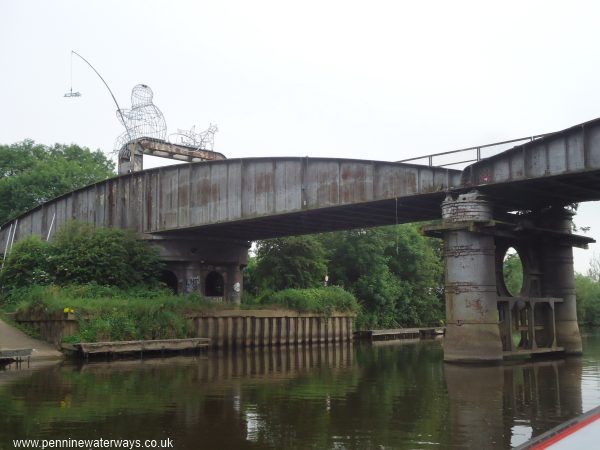 Naburn Bridge, a former railway swing bridge, now carries a footpath and cycle way across the river. The bridge originally carried the East Coast Main Line until it was diverted away from an area of mining subsidence near Selby.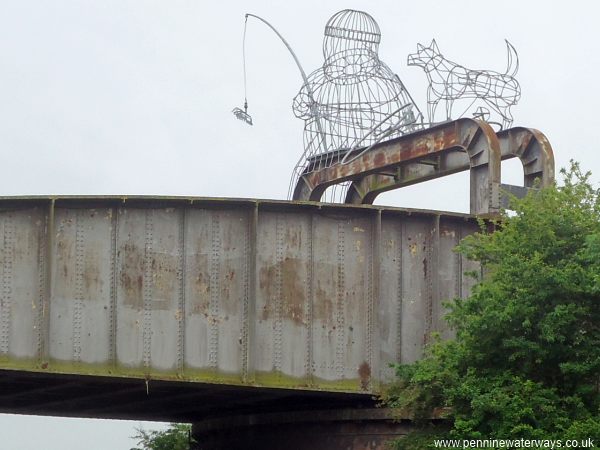 On Naburn Bridge, a sculpture entitled 'Fisher of Dreams' by Pete Rogers now sits on the gantry that once supported the swing bridge control cabin.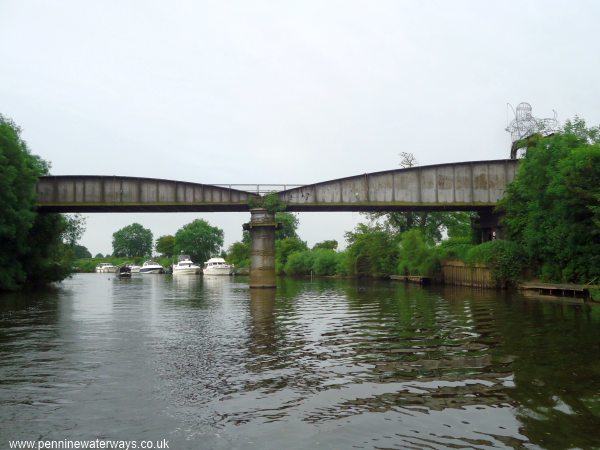 Naburn Bridge. The east span (on the left) was fixed, while the west span was a swing bridge that enabled boats with masts to pass through.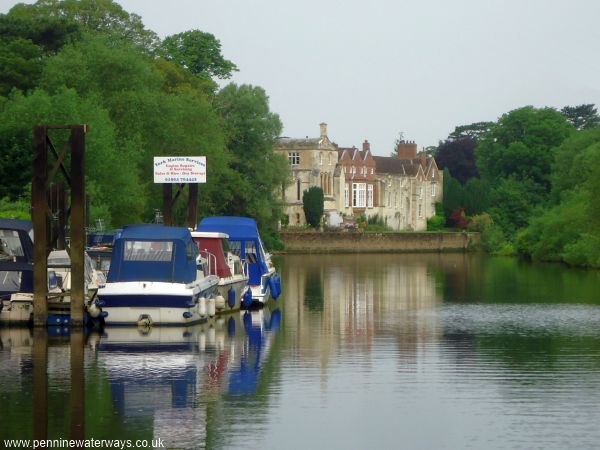 Bishopthorpe Palace appears ahead on the river's west bank.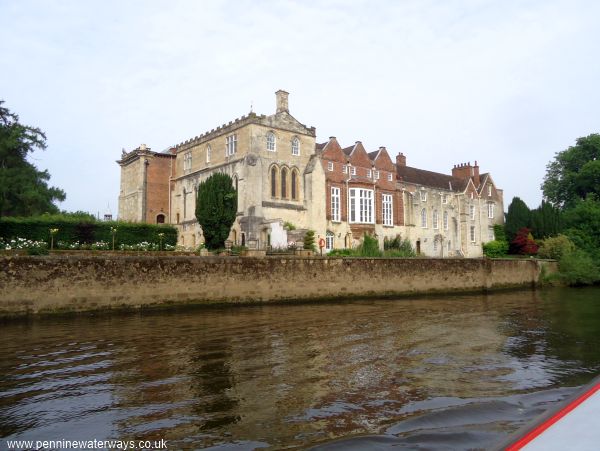 Bishopthorpe Palace, the official residence of the Archbishop of York, dates from 1241. Most of the present building was constructed in the 1760s. It is a Grade I Listed building.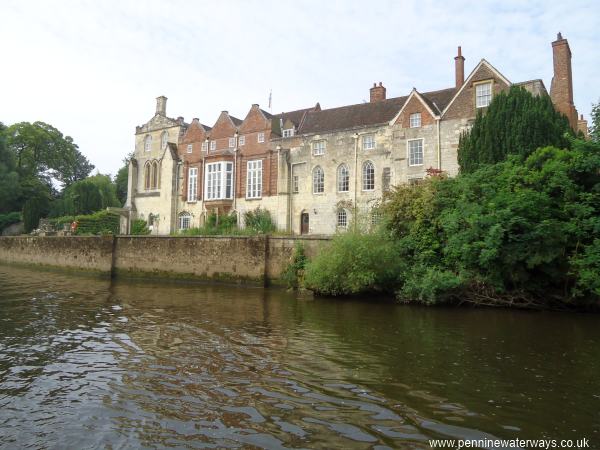 Bishopthorpe Palace.