Unless stated otherwise, the photos on this page were taken in 2005.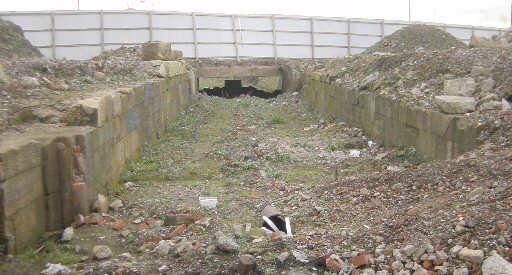 The remains of Lock 3, looking back towards East Ordsall Lane bridge.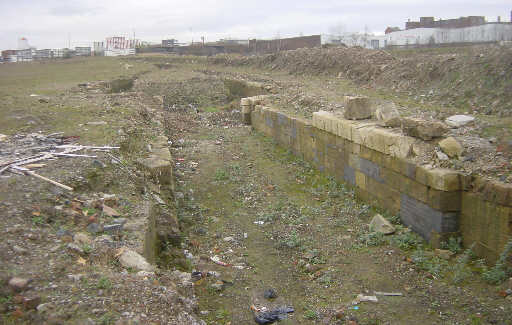 Looking across Lock 3 from East Ordsall Lane. The wash walls of the pound beyond have been excavated and exposed. The site between here and Oldfield Road was levelled for an indoor snow sport facility, but it is now to be developed for housing, with the canal and lock as a feature.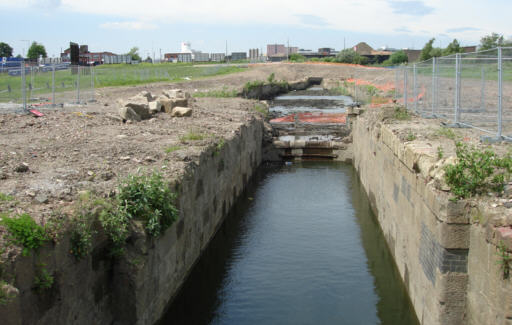 Lock 3 from East Ordsall Lane, taken in 2007. The lock and channel have been excavated to their full depth.
Photo: Tony Mooney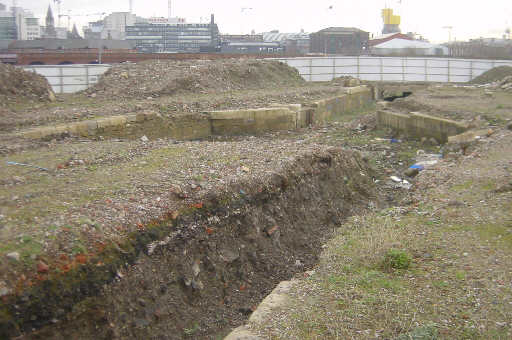 Looking back towards Lock 3.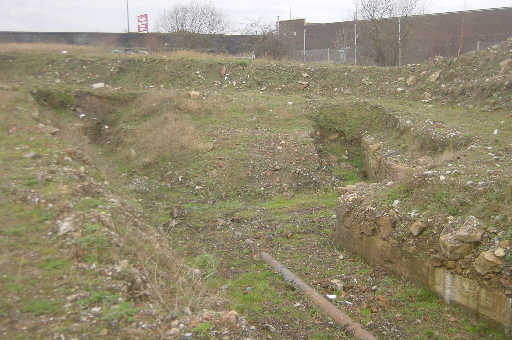 Looking towards Oldfield Road from the site of the original Lock 4. When the railway was built in 1847, Lock 4 was re-located below Oldfield Road, forming a staircase with Lock 5, to provide suffiecient clearance below the railway. Locks 4 and 5 were then re-buit further north when the railway was widened in 1890. The new line of the canal turned to the right here, passing through a short tunnel under the railway to new locks beyond.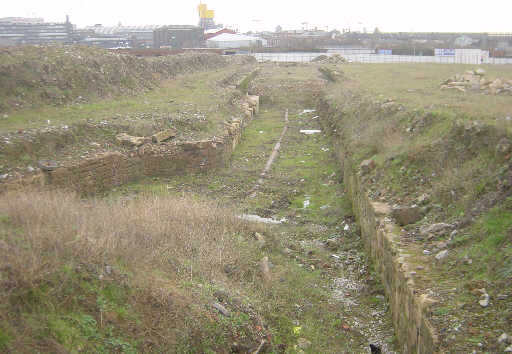 Looking back to the site of the original Lock 4. The later Locks 4 and 5, along with Lock 5, are currently infilled below a recycling depot.