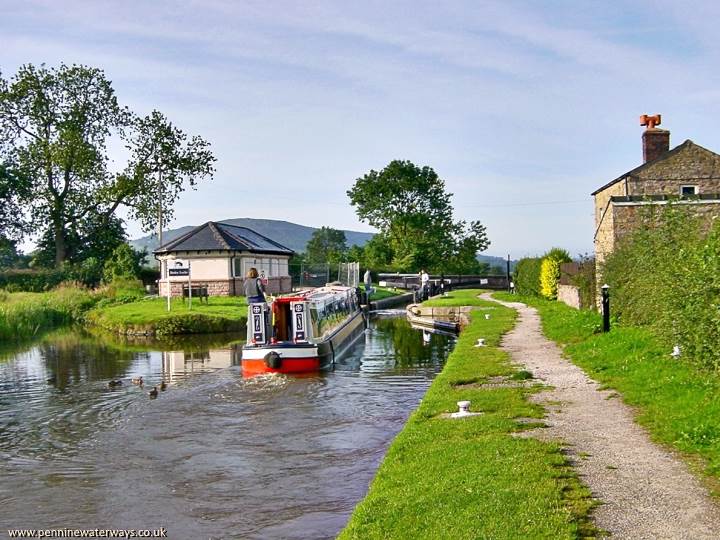 The top lock at Bosley. This is the first of the twelve Bosley Locks.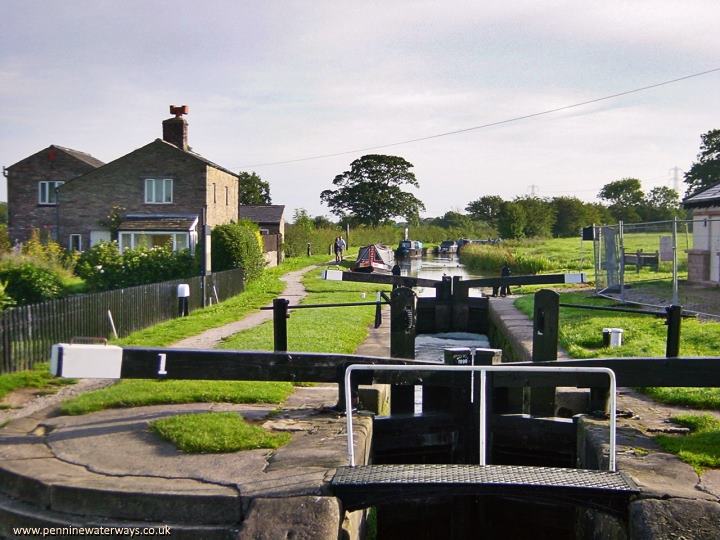 Bosley Top Lock, seen from Daintrys Road Bridge.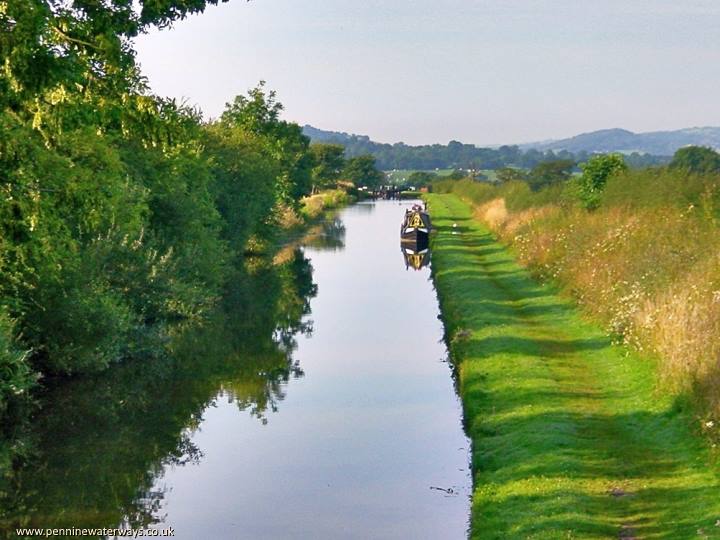 Looking south from Daintrys Road Bridge towards Lock 2.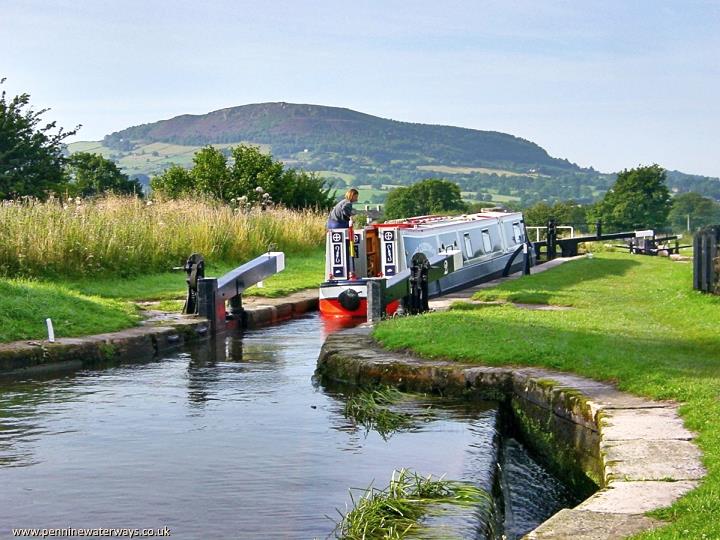 Lock 2 at Bosley, with The Cloud rising to 343 metres in the background.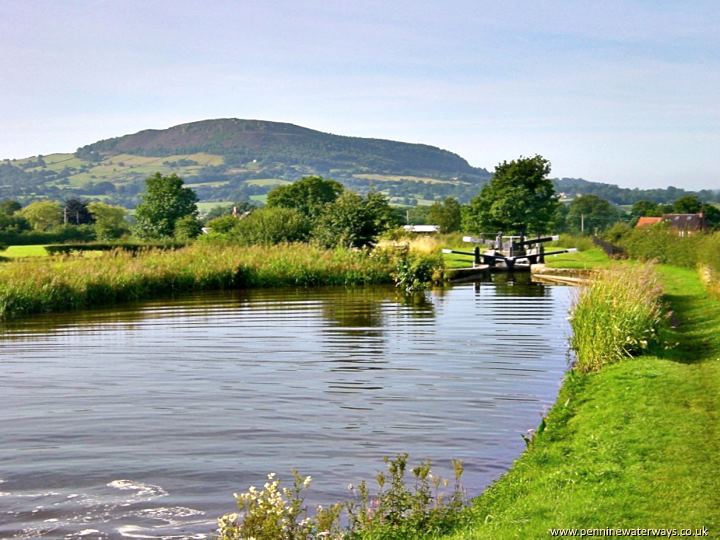 Lock 3 at Bosley.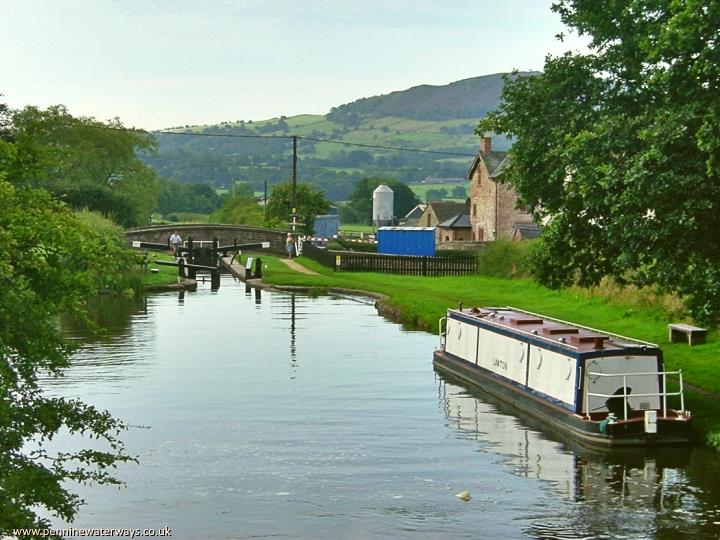 Lock 5 at Bosley, with Peckerpool Wood Bridge behind.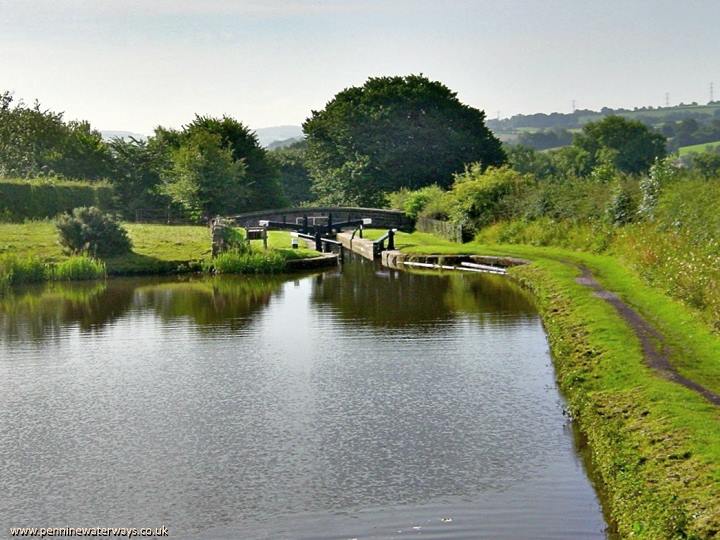 Lock 8 and Swindalls Bridge.