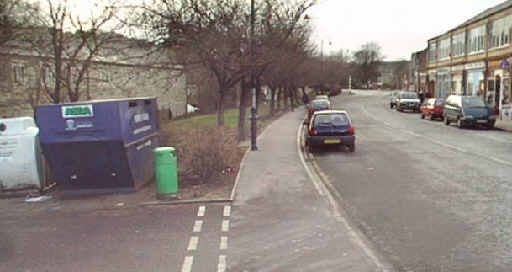 Looking along Carr Lane, Slaithwaite, before the canal was restored. The canal ran on the left alongside the road.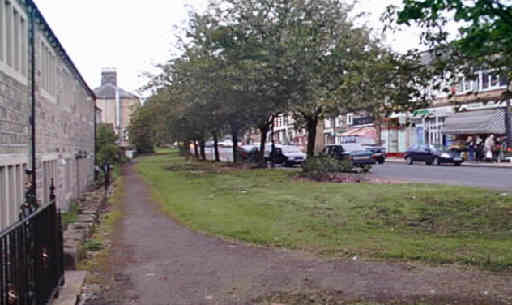 Looking west, towards Britannia Road, along the line of the towpath before restoration.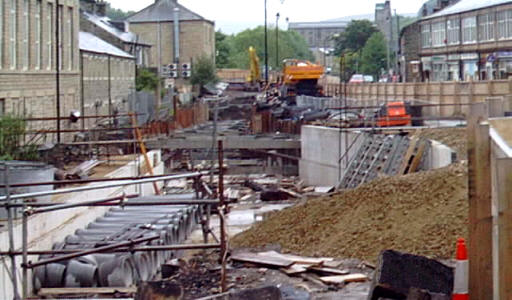 The scene has changed as construction of the new channel gets underway. The channel was dug between two rows of sheet piles. A concrete base has been laid and concrete wash walls are being constructed.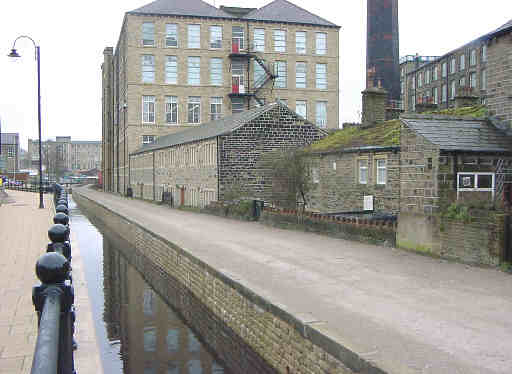 Looking east along the channel, with Carr Lane on the left. Railings have been added and the road is open to two-way traffic once again. This picture shows the narrowness of the channel alongside Carr Lane.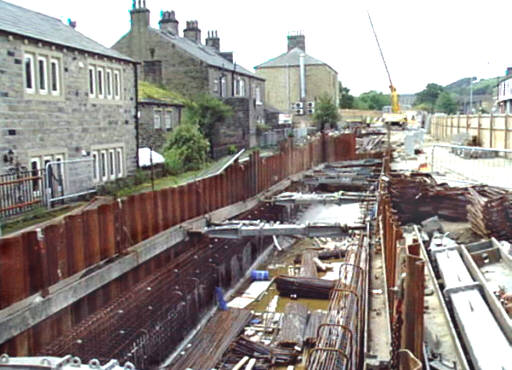 June 7th 2000: This picture shows the construction of the channel alongside Carr Lane, looking west towards Brittania Road bridge. The excavation took place within two rows of sheet piles.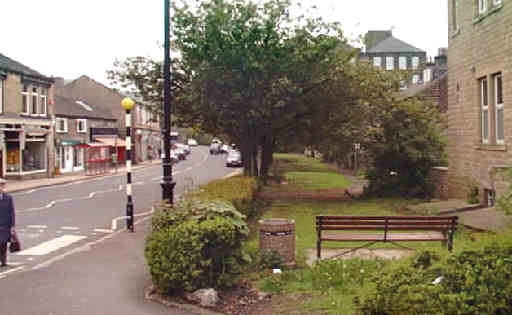 This was the view looking east along Carr Lane from Brittania Road bridge before work started.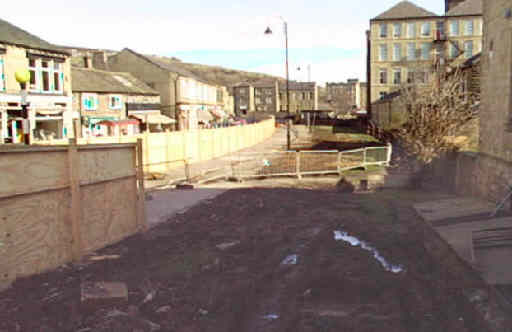 To carry out the work, the site was fenced off and Carr Lane reduced to single lane traffic. Traffic in the other direction followed a one-way system via Platt Lane and Bridge Street. This was the scene before excavation began.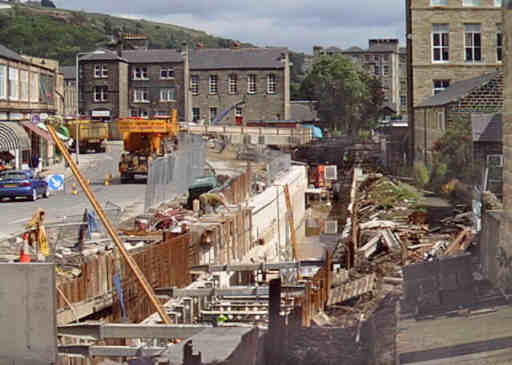 The same view with work at an advanced stage. A concrete channel is being constructed between two rows of sheet piles which are kept in place with horizontal jacks.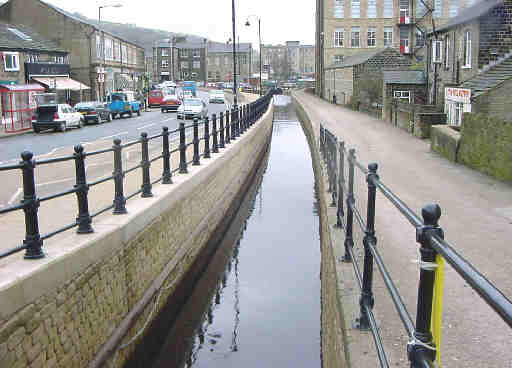 The same view looking eastwards along the completed channel from Britannia Road bridge. The concrete retaining walls are complete and have being clad with stone and have had railings fitted. The surface of Carr Lane has been re-surfaced and two-way traffic restored. The towpath has been re-opened.

My thanks to Galliford Ltd for providing access to the site to take some of these photographs.


Next page: Britannia Road Bridge