<! -- Page Content -->


These pages show the restoration of the Huddersfield Narrow Canal through the former Delta factory, now developed as a Tesco store, between Mottram Road and Trinity Street, Stalybridge.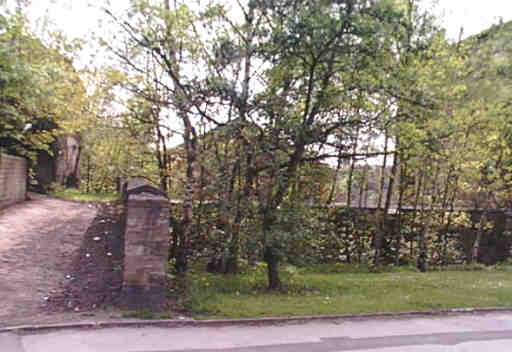 Looking west from Mottram Road before work began. One of the buildings on the site can be seen in the centre of the picture.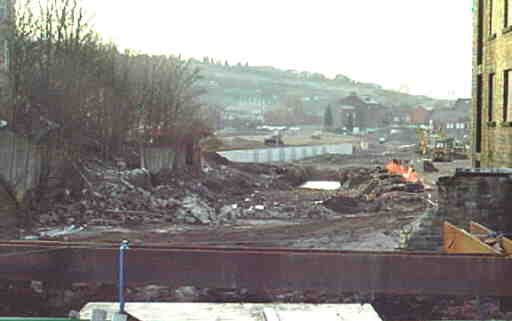 Looking west from Mottram Road after the site had been cleared. In the centre of the picture, the base of the new supermarket is being constructed.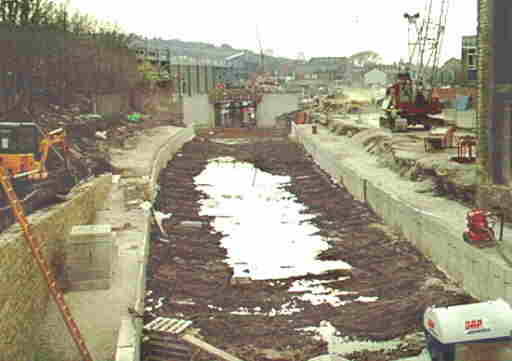 The supermarket building is taking shape. The canal channel has been constructed and bridges are buing built.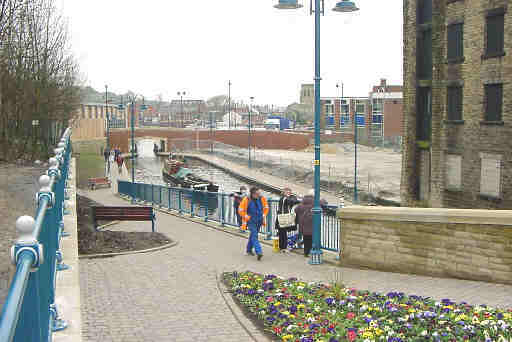 April 9th 2001: Looking westwards from Mottram Road through the former Delta factory site after the restored canal has been opened. The new Tesco store is on the left of the canal with car parking on both sides, linked by several bridges. The path alongside the canal has been paved. Paths have been constructed down from the roadway to the towpaths on either side of the canal. Railings have been fitted. The site on the right of the canal is being developed into apartments.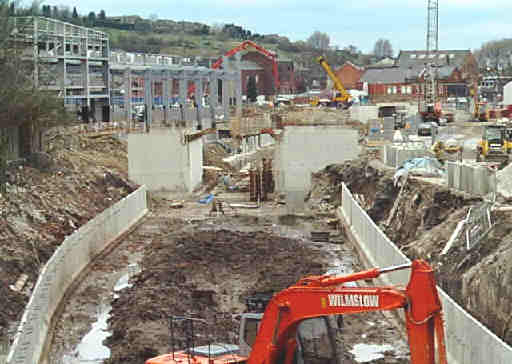 Looking west towards Trinity Street during construction. A new bridge is being constructed to give delivery vehicles access to the store.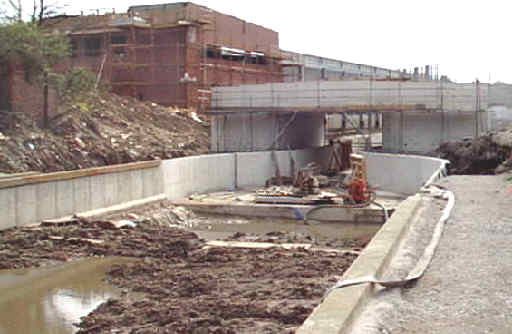 Concrete wash-walls have been built to carry the footpaths under the bridge.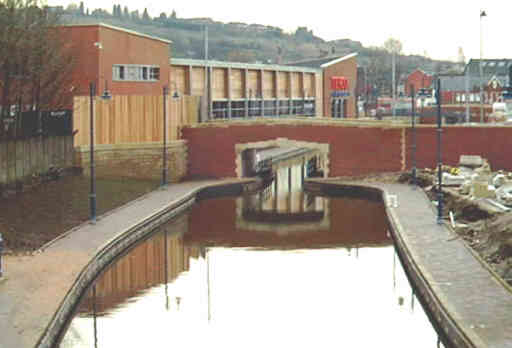 The completed canal channel and Tesco store. Handrails have been placed alongside the paths under the bridge and the new channel is now in water.

Next page: Tesco Store - page 2