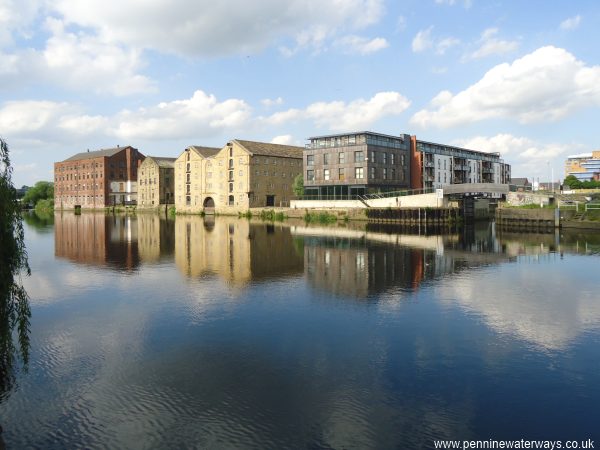 Boaters travelling downstream towards Wakefield should look out for the flood lock and entrance to Fall Ings Cut on the right.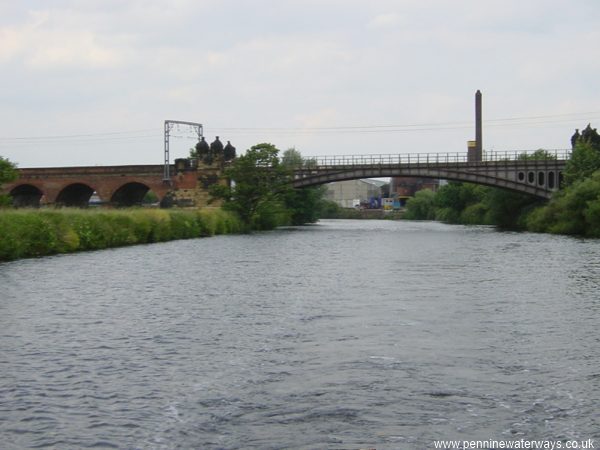 Belle Isle railway bridge at Portobello, a short distance upstream of Wakefield. The bridge is at the southern end of the 95-arch Wakefield Viaduct, which was constructed in the 1860s using 800 million bricks.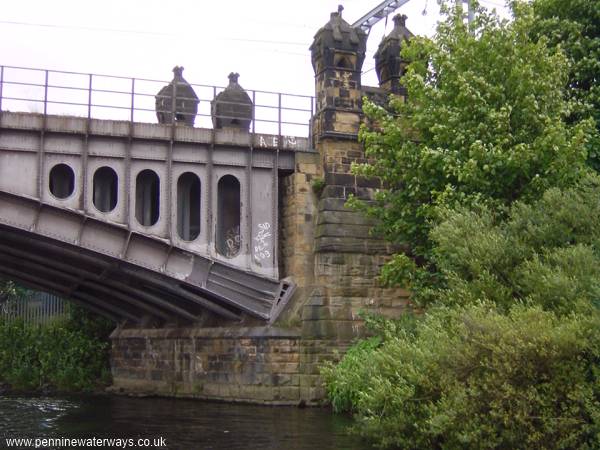 The piers of Belle Isle railway bridge are worth a closer look.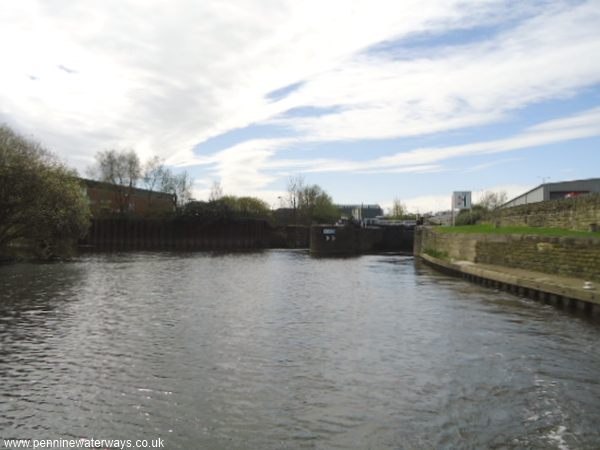 Approaching Thornes Lock.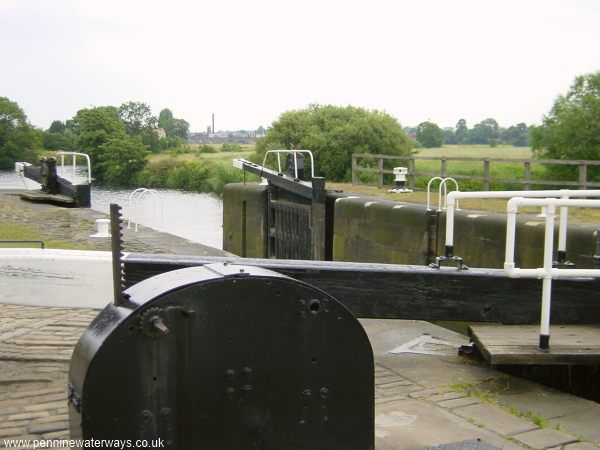 Thornes Lock.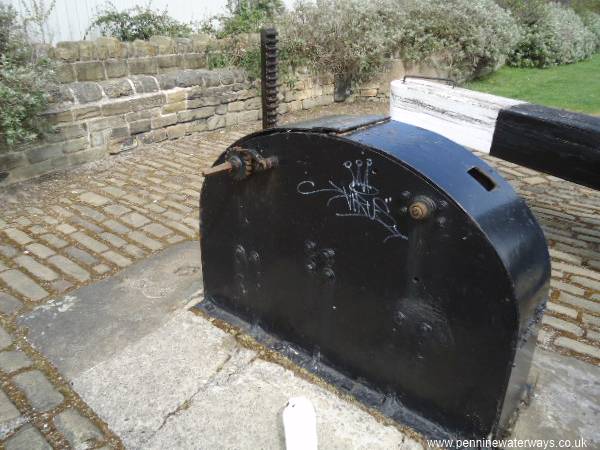 Paddle gear box at Thornes Lock. These boxes were designed to house two paddle mechanisms, although some only have one operating at present.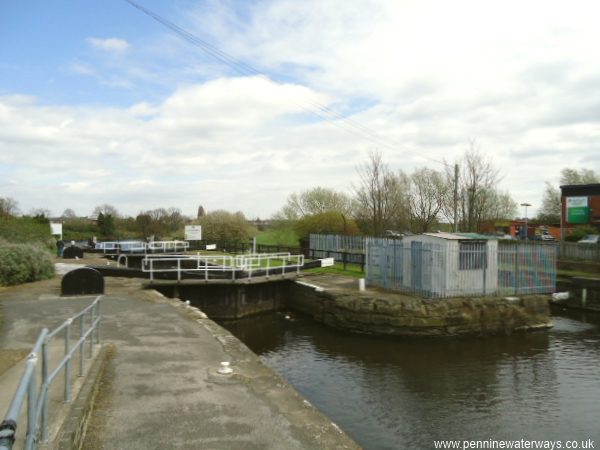 Thornes Lock.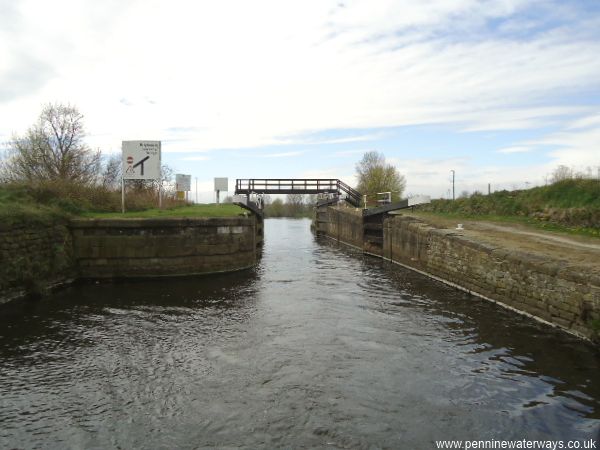 Thornes Flood Lock, at the western end of Thornes Cut.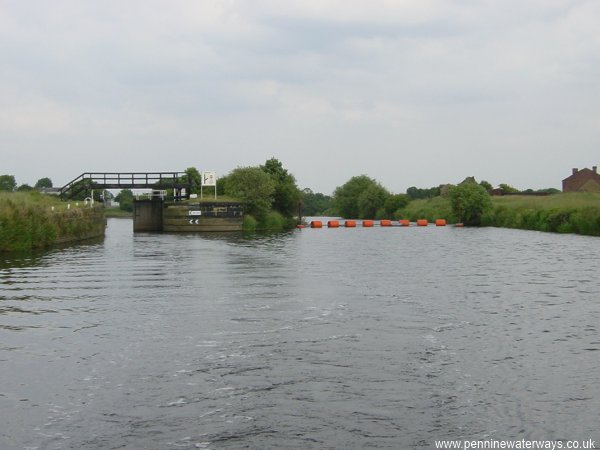 Looking back to Thornes Flood Lock.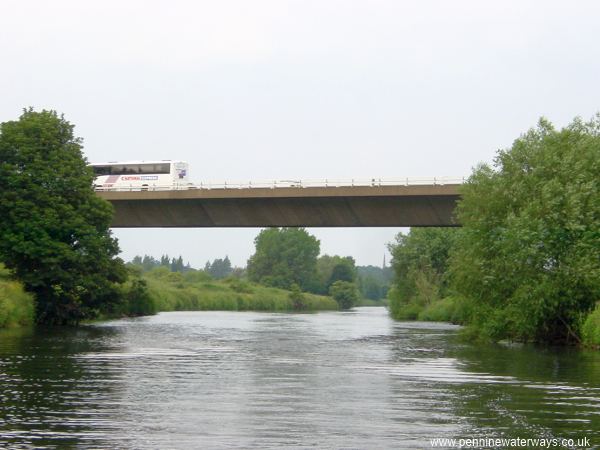 The M1 motorway crosses the navigation between Thornes and Broad Cut.