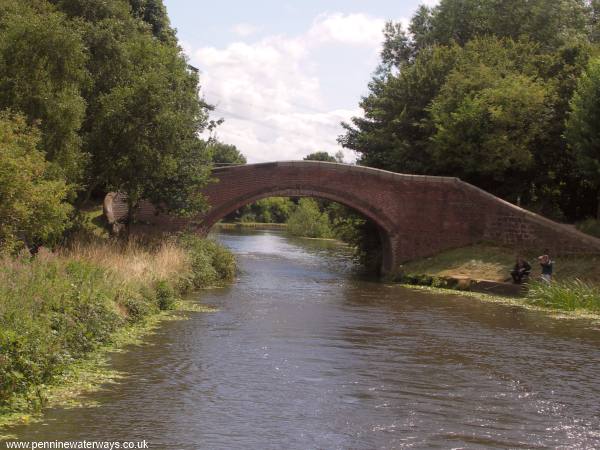 Norton Bridge.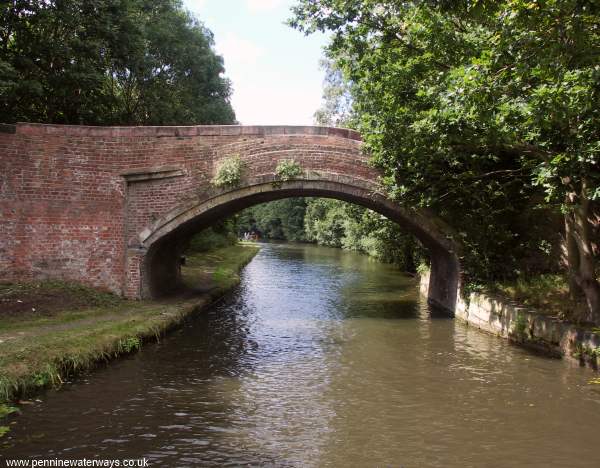 Norton Townfield Bridge.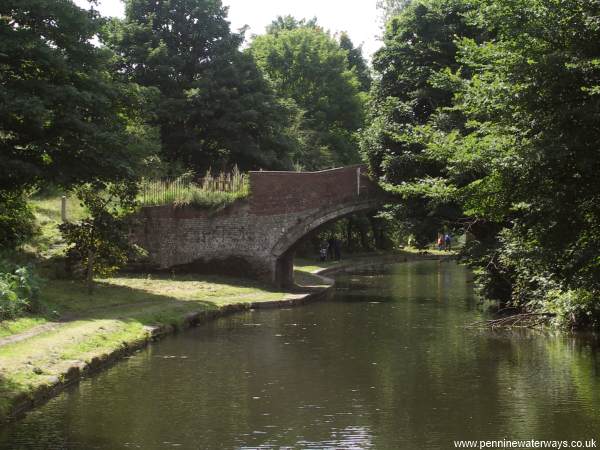 Green Bridge, leading to the remains of Norton Priory.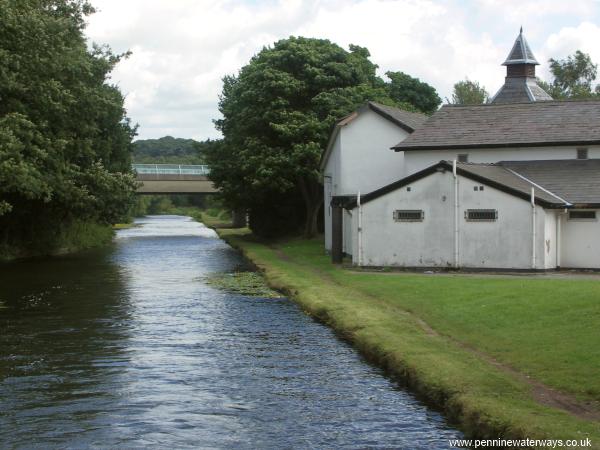 The disused Busway Bridge and the former Barge Hotel, which has since been demolished to make way for new housing.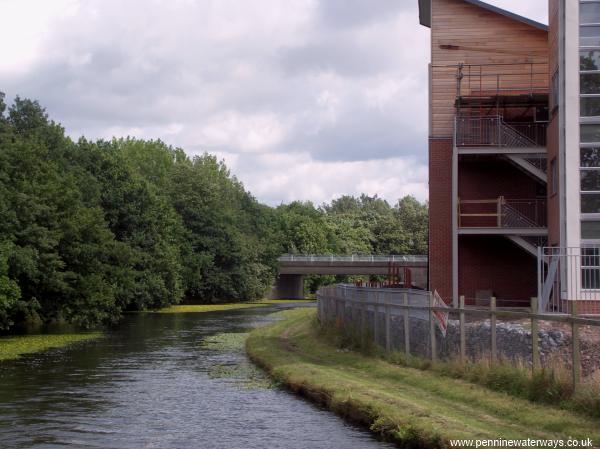 Modern housing near Astmoor Spine Road Bridge.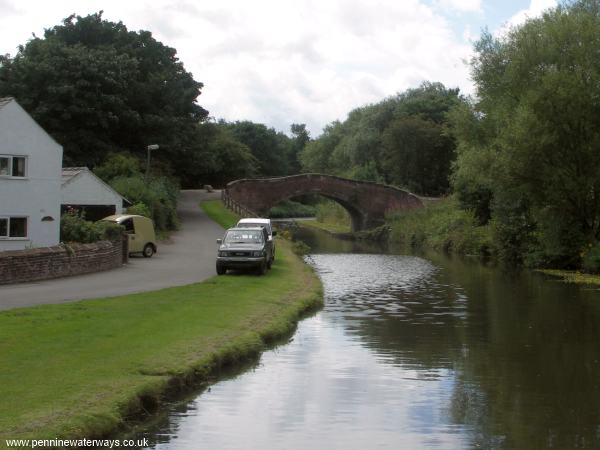 Astmoor Bridge.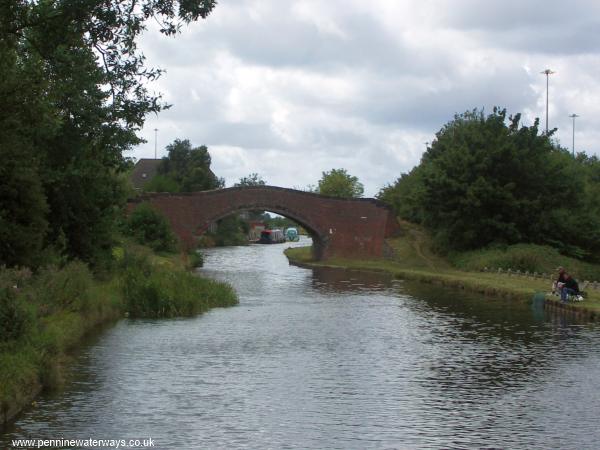 Bate's Bridge. At one there there was a boatbuilding yard on the left before the bridge.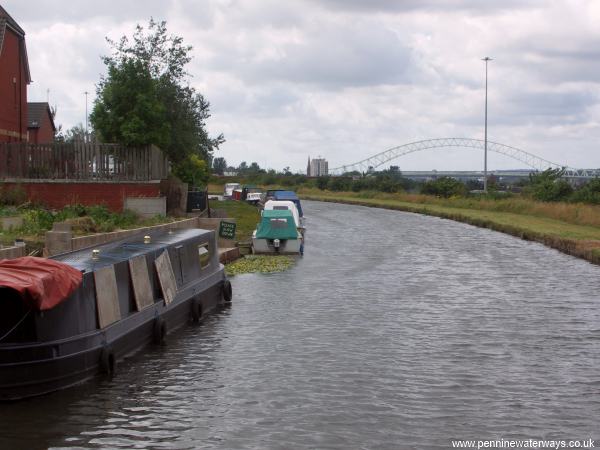 Beyond Bate's Bridge a view opens up towards the Runcorn Bridge. There used to be a number of tanneries beside the canal in the area, to the east of the town so that the unsavoury smells of the leather trade would be carried away from the houses by the prevailing winds! The moorings are the start of the Ockleston's Wharf moorings.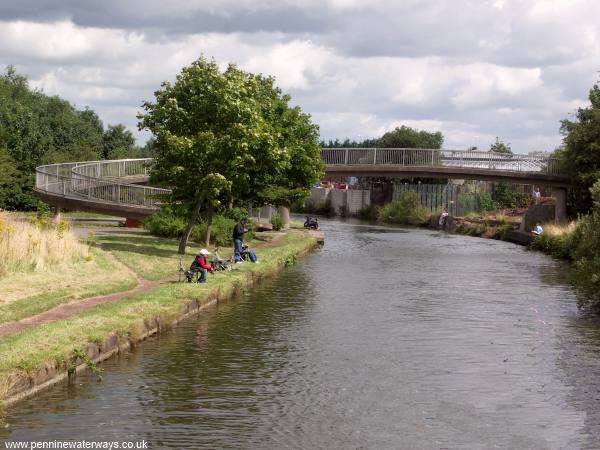 Ironbridge Footbridge, built to replace the earlier Iron Bridge that was here.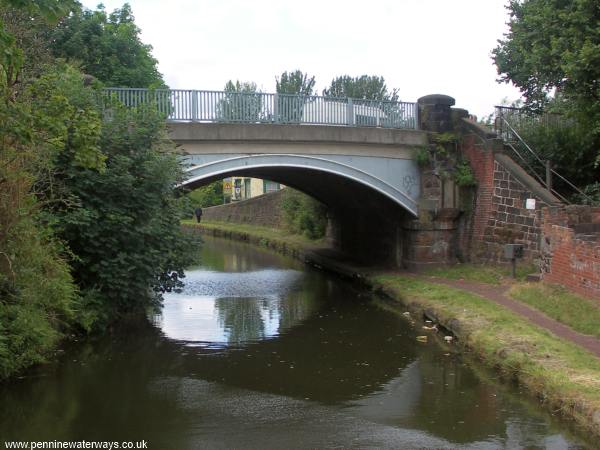 Delph Bridge. The name "delph" means quarry and was a reference to the large Millbrow Quarry that was nearby.