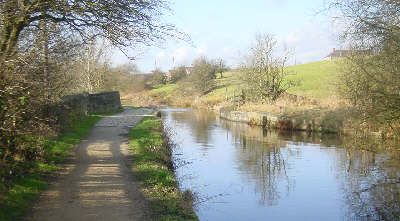 The canal crosses Crime Lane Aqueduct.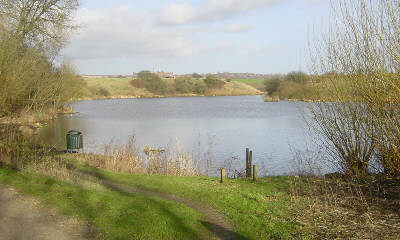 Shortly afterwards is Crime Lake, which was created accidentally when a landslip blocked the culvert of the stream below the canal. The valley behind the canal filled up, engulfing two cottages and it was easier to leave it like that. In the Victorian period, pleasure boats operated on the lake and a passenger steamer ran along the canal. The picture shows Crime Lake looking north-east from the end of the canal, where it originally ran below Crime Bridge.
After Crime Lake, the canal route is crossed again by the M60 motorway, then runs across fields and behind houses. Near Roman Road a housing development and factory have been built on the line of the canal.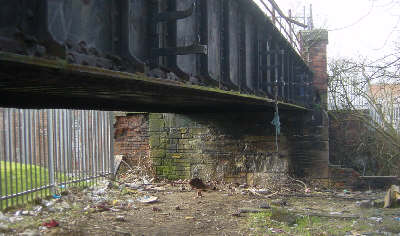 The infilled canal course below Gaswork Bridge, north of Roman Road, Hollinwood.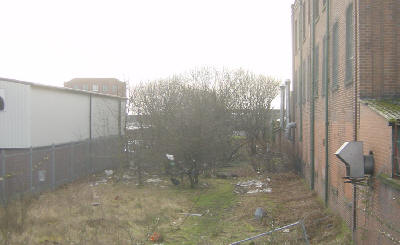 The course of the canal can be seen clearly south of Hollins Road in Hollinwood. Coal was loaded in Bradley Basin, where the M60 motorway junction now is. From there the canal climbed a further four locks to the top basin at Butterworth Green.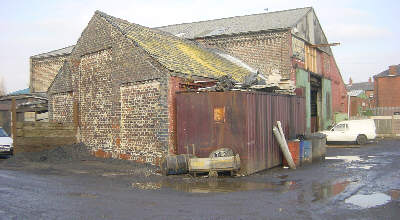 On the other side of Hollinwood the only signs of water are the puddles. This building stood on the wharf at Butterworth Green, the canal running right up against the left gable wall. The photograph was taken from what was the towpath opposite the wharf. The only signs of there having been a canal here are the names of Canal Street and Wharf Street. The canal continued (as the Werneth Canal) for a further three quarters of a mile to Coalshaw Green and a colliery at Old Lane.