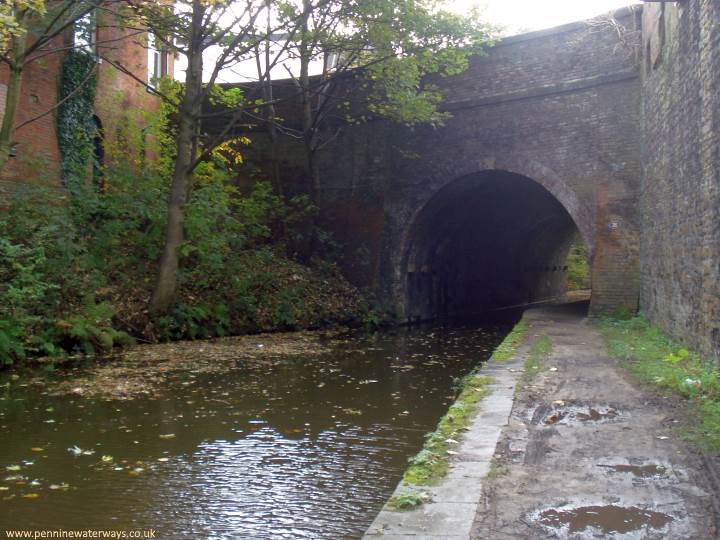 Guide Bridge. Not many canal bridges have a railway station and an area named after them. The station was originally named Ashton under Lyne and Hooley Hill, but was re-named when other stations were opened closer to the centre of Ashton. The bridge itself got its name from a guide post at the road junction above it. The bridge has been extended at both sides to more than double its original width and is now almost a short tunnel.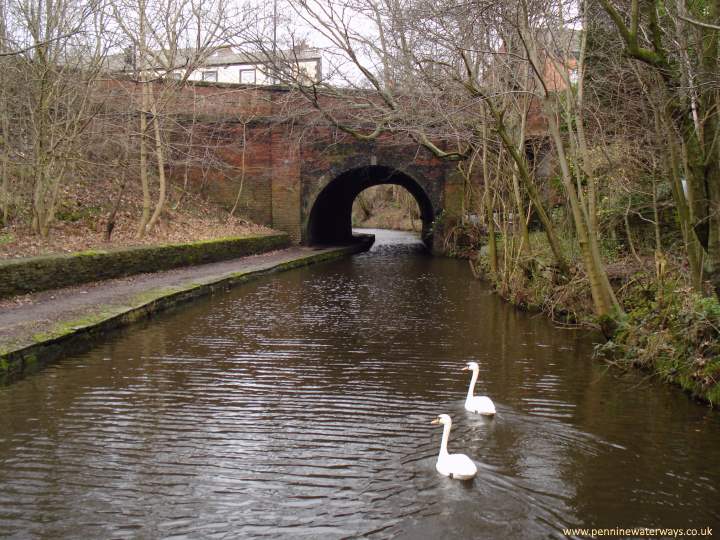 Guide Bridge looking towards Manchester. This scene is in complete contrast to the busy traffic junction above the bridge.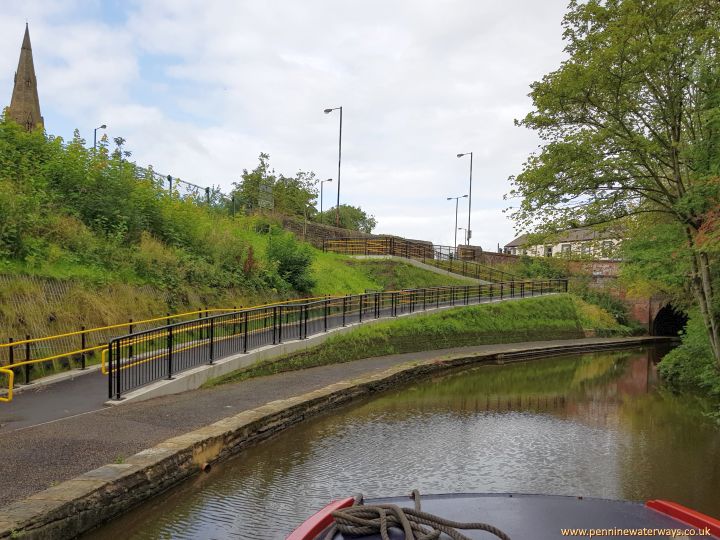 A new ramp opened in 2019, linking the canal towpath with Guide Lane, next to Guide Bridge Station.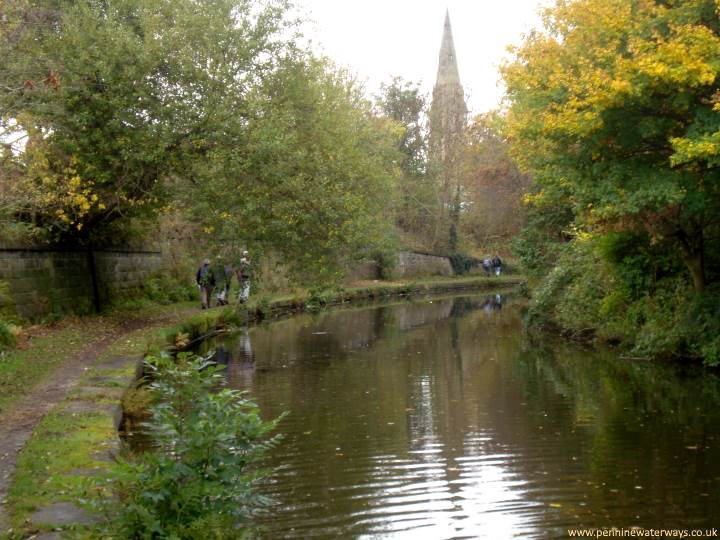 Looking back towards Guide Bridge, with the spire of St Stephen's Church in the background.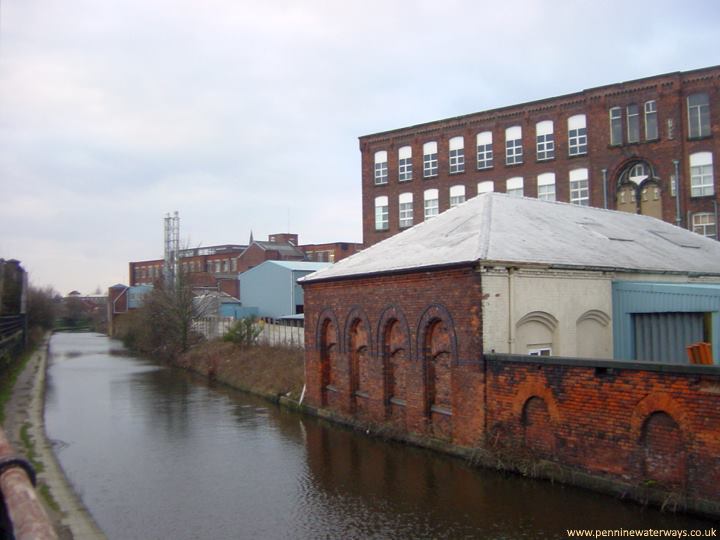 Former cotton mills alongside the canal near Guide Bridge.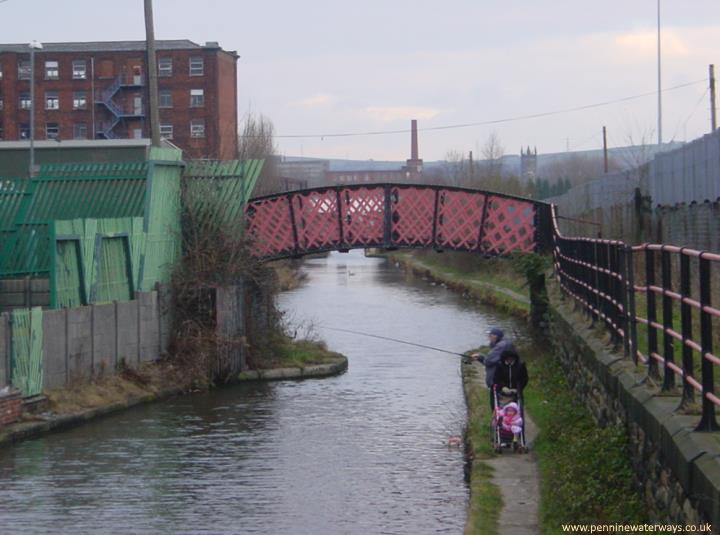 A short distance beyond Guide Bridge is the wrought iron Jeremy Brook footbridge at Pottinger Street, with the chimney of Cavendish Mill, Ashton under Lyne, coming into view.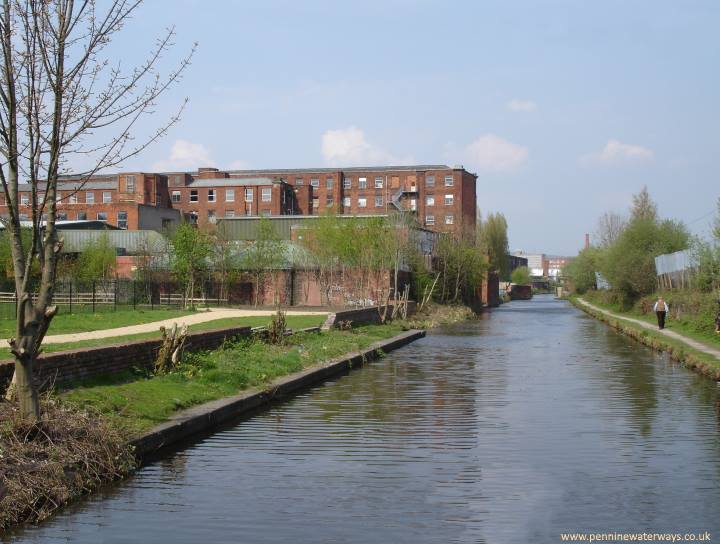 Looking towards Ashton, with Oxford Mills on the left. The Guide Bridge railway sidings are off to the right. Oxford Mills were destroyed by fire in 2019.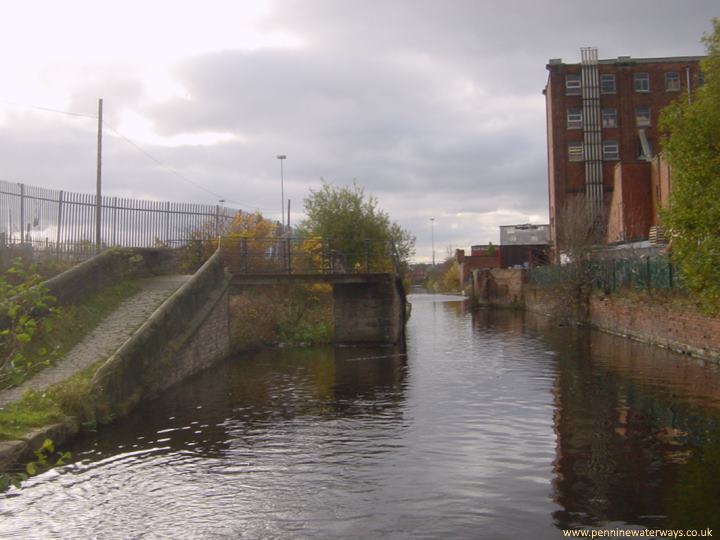 Just past Oxford Mills, the towpath climbs over a bridge that once spanned the entrance to a short arm running parallel with the canal. This was Prince's Dock, which served a small railway-canal interchange. A single spur ran down an incline from the rail sidings to towpath level alongside the arm.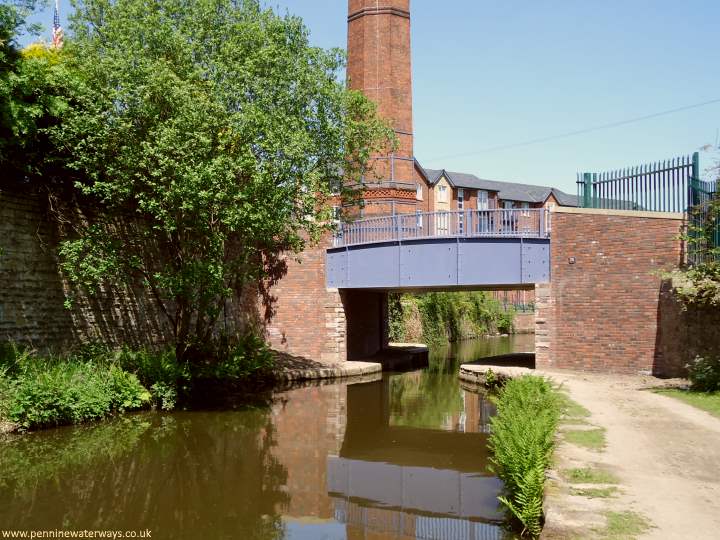 Walk Mill Bridge, otherwise known as Margaret Street Bridge, re-built in 2013.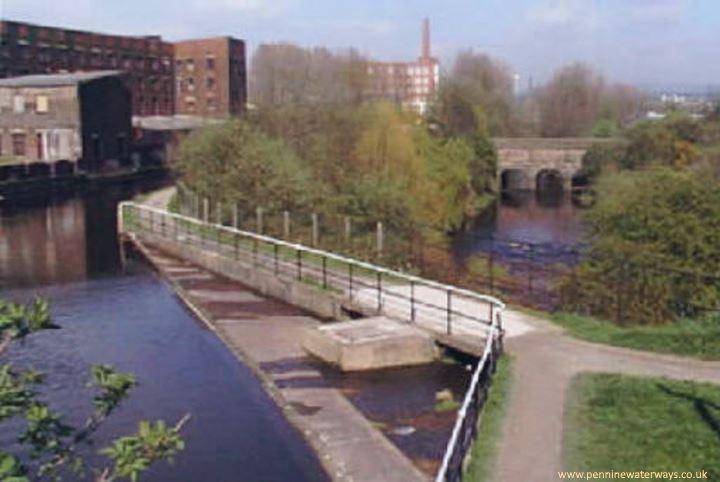 Approaching Ashton under Lyne, the three arched Dukinfield Aqueduct over the River Tame can be seen to the right from Margaret Street bridge. Junction Mill, seen on the left in this old photo, has since been demolished and replaced by modern apartments.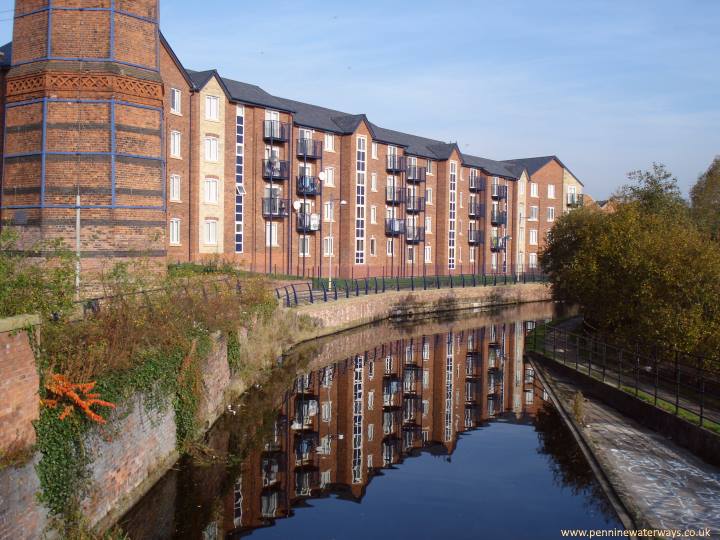 The historic octagonal chimney is all that remains of Junction Mill. The site of the mill is now occupied by modern apartments.