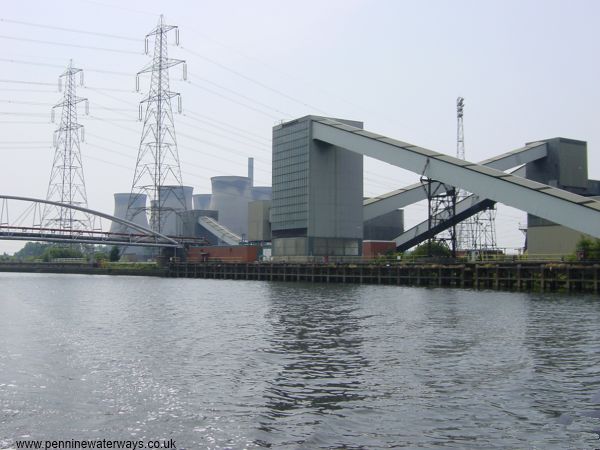 The coal terminal with Ferrybridge Power Station in the distance.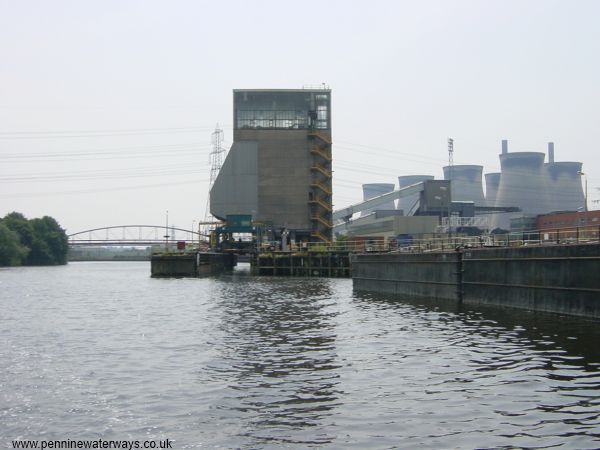 Another view of the terminal in 2003, with lines of redundant "Tom Pudding" boats moored up.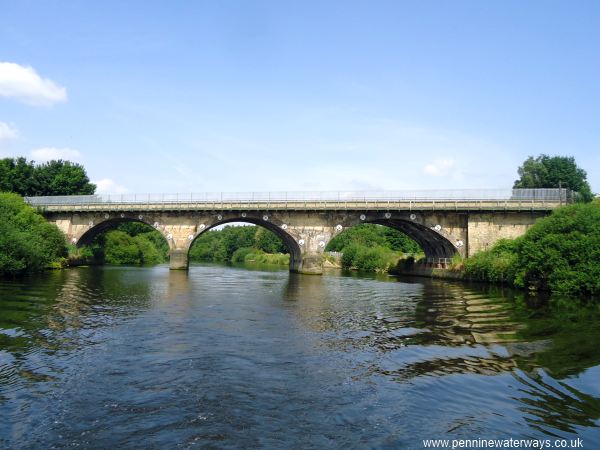 Aire Bridge carries a railway across the river near Fairburn.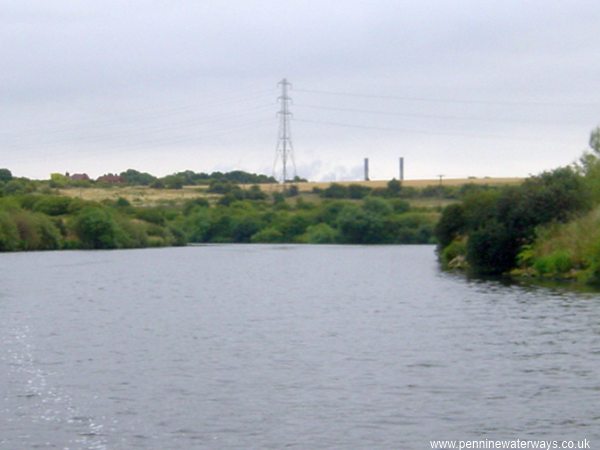 Looking east towards "Soap Sud Corner", near New Fryston, with the tops of the chimneys of Ferrybridge Power Station visble beyond the hill.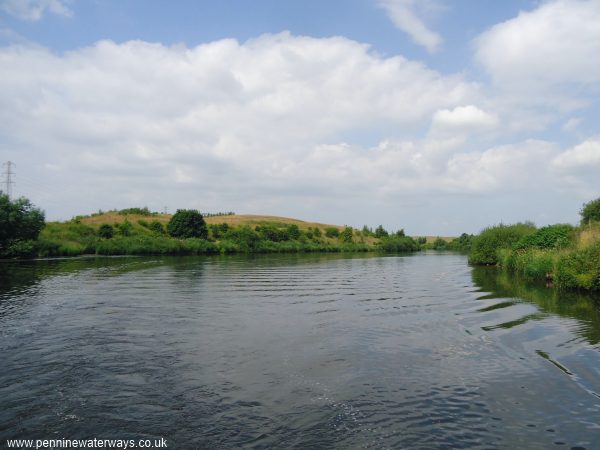 Passing the extensive Fairburn Ings Nature Reserve.
The old Wheldale Colliery Basin can be seen to the south of the navigation.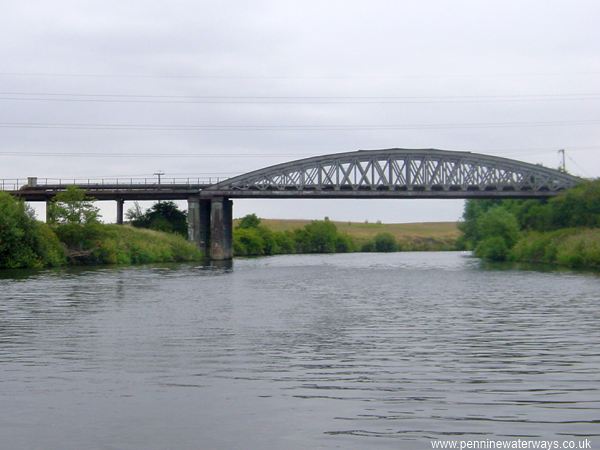 Railway bridge at Ledston Ings, below Bulholme Lock.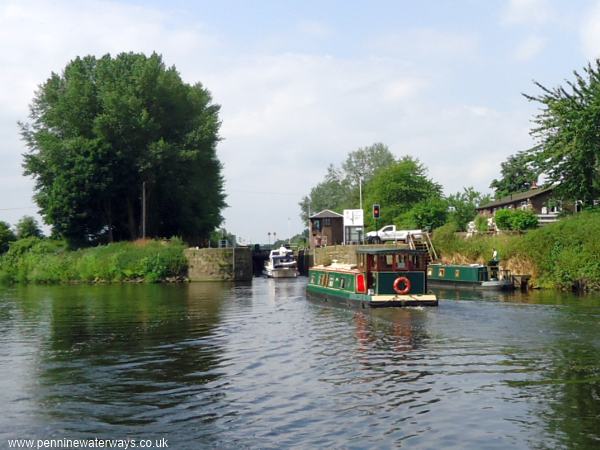 Approaching Bulholme Lock, just east of Castleford.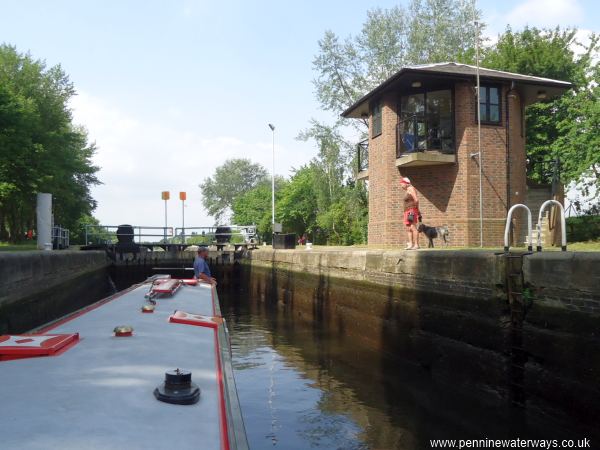 Bulholme Lock.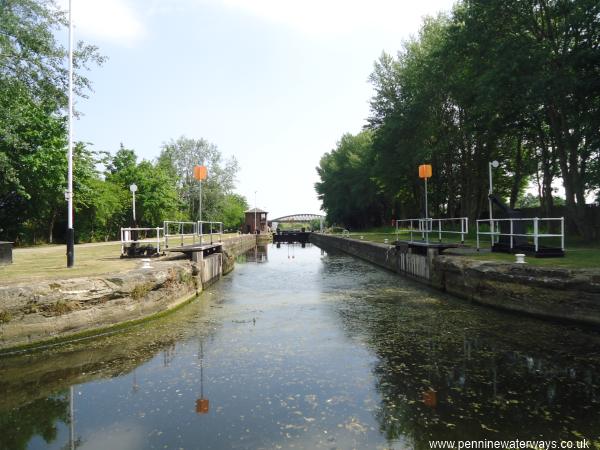 Bulholme Lock, looking back from Castleford Cut.